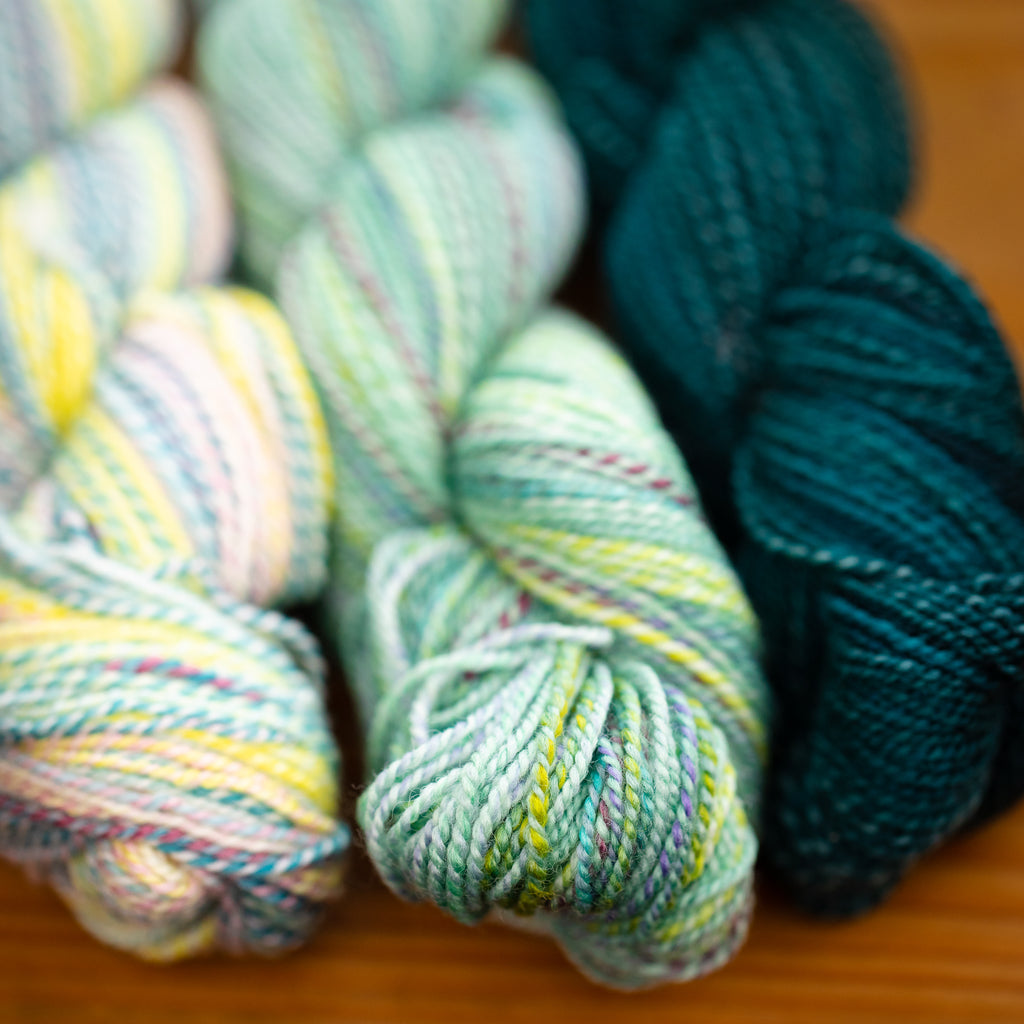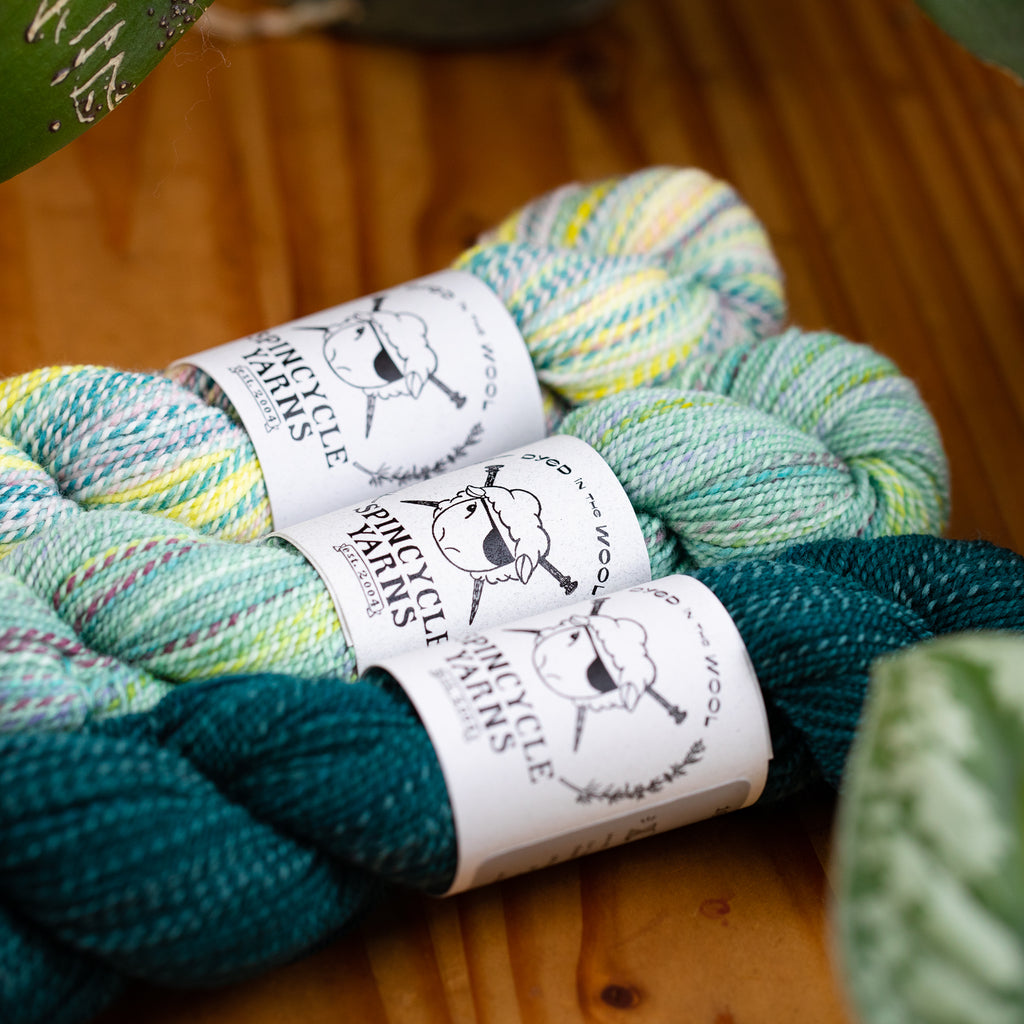 THE SHIFT COWL BUNDLE
$ 97.00
Hi there, knitter friends! We had no idea that so many of y'all were still jonesing for the original colors of The Shift Cowl! For your one-click convenience, this listing is for one of each of the fresh-off-the-spinners colorways, the original The Shift Cowl trio: The Castle, The Meadows, & Leith.
The pattern is sold separately and can be found on Ravelry or at dreareneeknits.com
•••••••••••••••••••••••••••••••••
DYED IN THE WOOL • sport weight • 100% superwashed American wool • 200 yards per skein • hand wash cold, lay flat to dry • MADE IN THE USA FROM SHEEP TO SKEIN
You will receive skeins from this colorway, but not the exact skeins pictured. • Due to our "dyed in the wool" process, each skein we produce is unique, even within a dyelot.  
For high contrast colorwork, we recommend steam blocking to avoid color transfer. • Some dyes are notoriously difficult to set, and may exhaust some color even after our final wash. • Please keep this in mind if you are combining any hand dyed yarn with a light color in the same project. • If you plan to combine a hand dyed yarn, especially a very saturated colorway, with a lighter yarn, we suggest you test your darker skeins for possible color transfer by soaking them first. • To wash your knitwear, a quick cold water dip with a no-rinse wool wash is recommended.