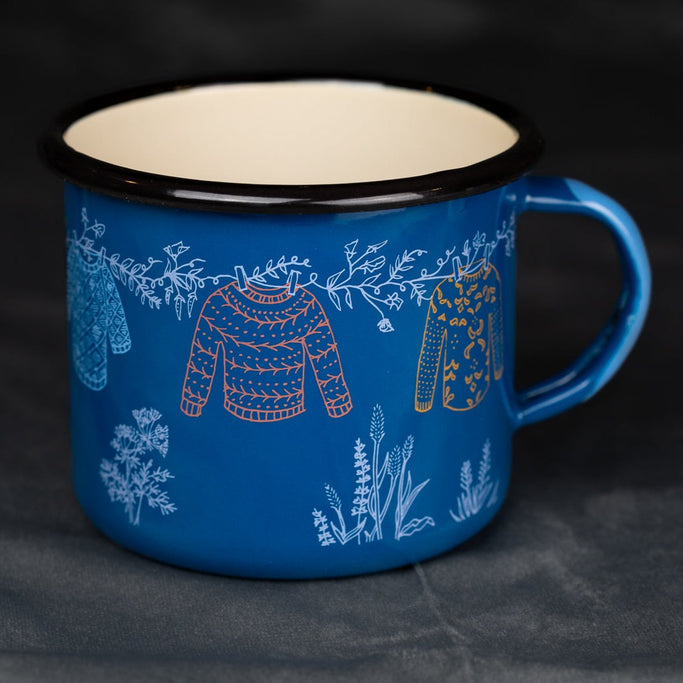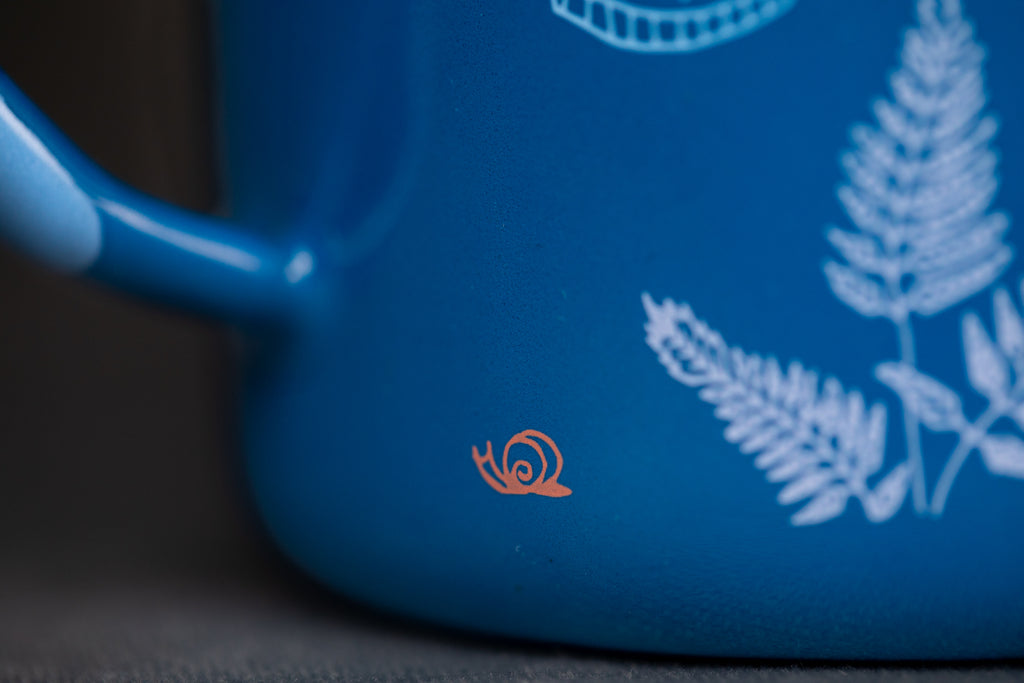 SWEATER WEATHER CAMP MUG NO. 1
$ 30.00
It's been a liiiiiiiittle longer than we promised, but we had so many requests for a second round of our enamel mugs (yes, yes, the first ones are from nearly five years ago... where did the time go?) that we decided to get our lives together and design a new one. And to make up for lost time, we went ahead and made two!

Graphic designer Nora Hughes, the incredible artist behind our hand drawn tags, enamel pins, and the fabric for our Hide & Hammer Bag No. 3 collaboration, just cannot be stopped.
Inspired by some of our favorite designs featuring Spincycle, she illustrated tiny sweaters and created this adorable mug! See if you can spot your favorite Spincycle sweater here!
This listing is for one mug in the style shown here. Find the one-click listing for the set here.
Each enamelware mug is 3.3" tall, with a diameter of 3.5", and holds 16.9 ounces.