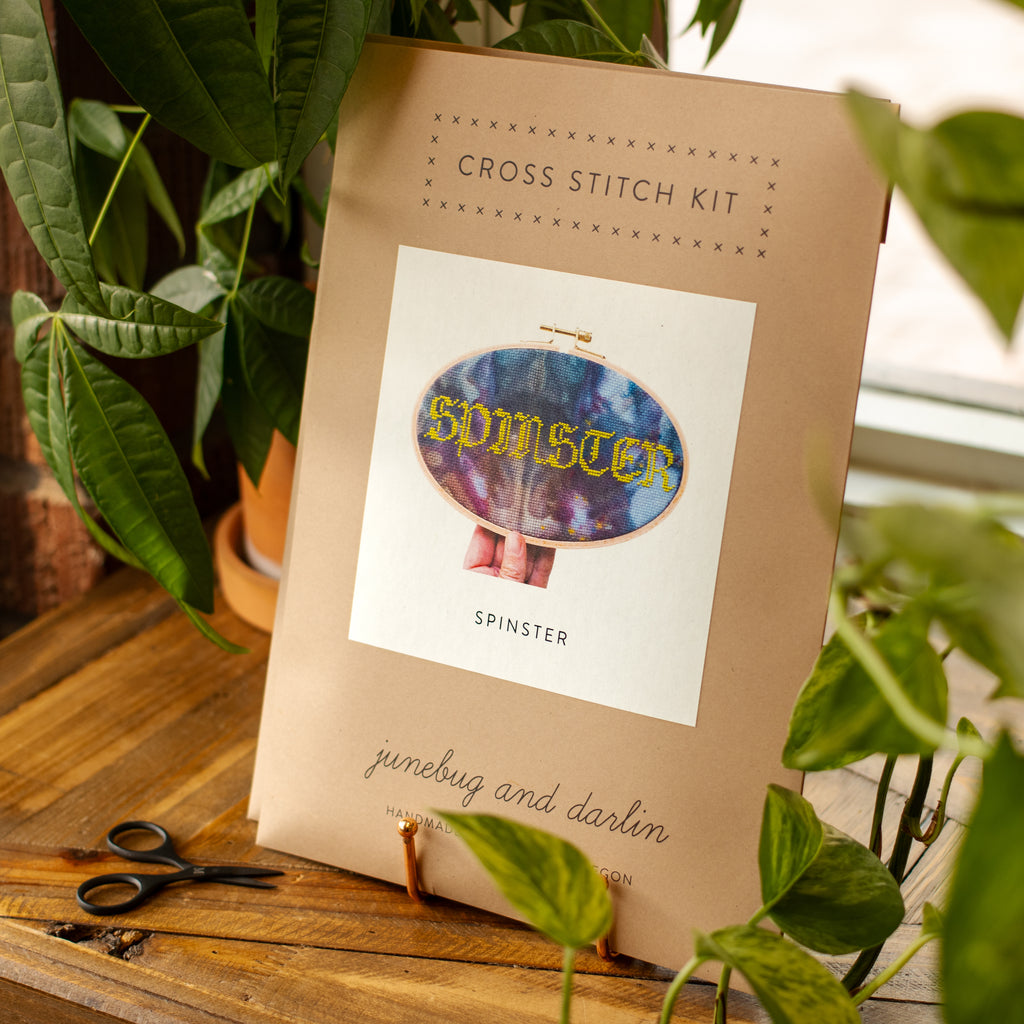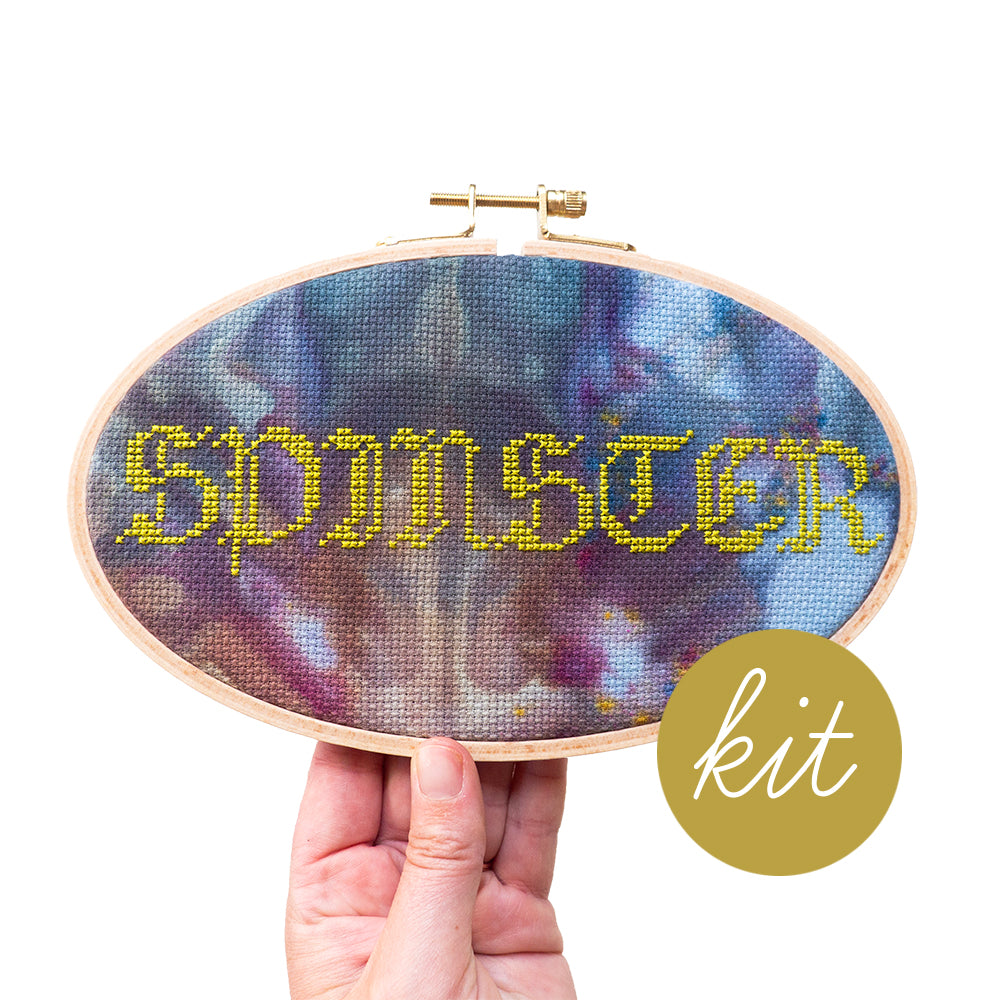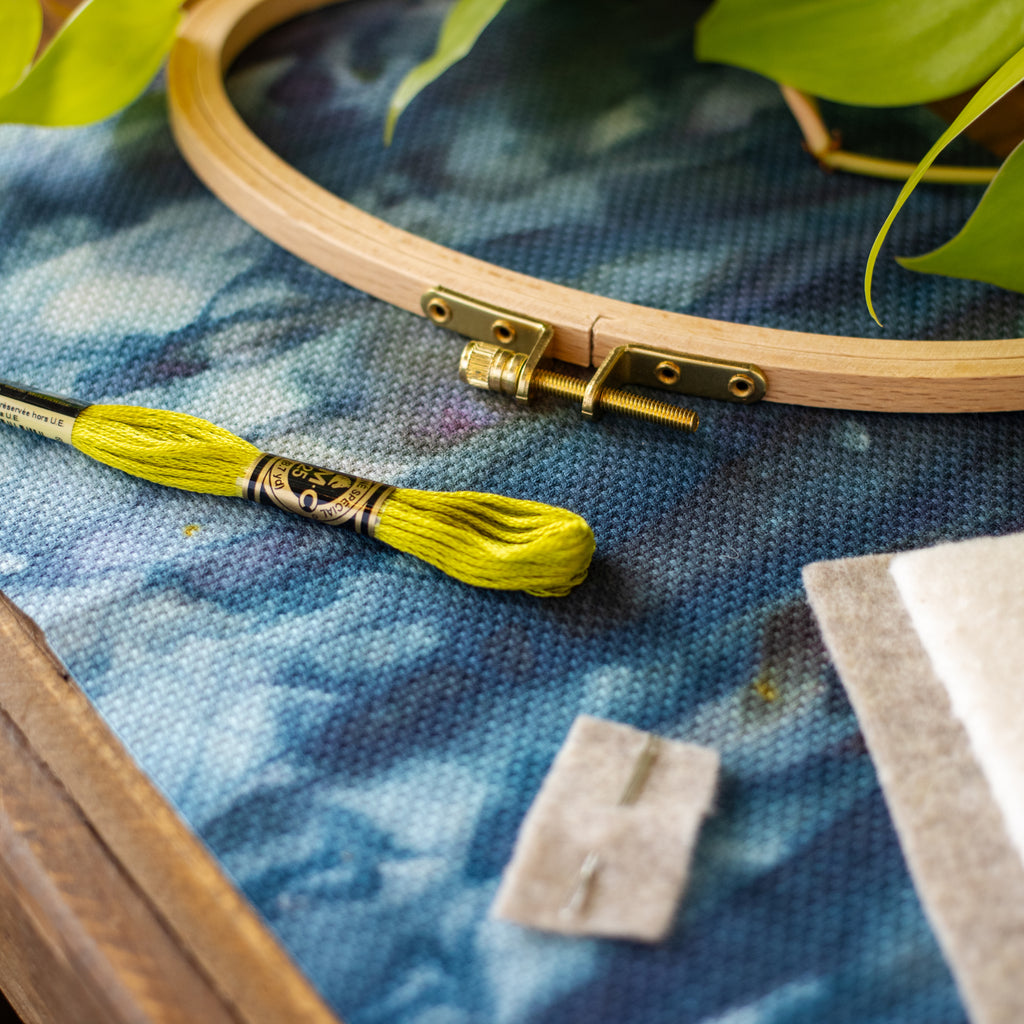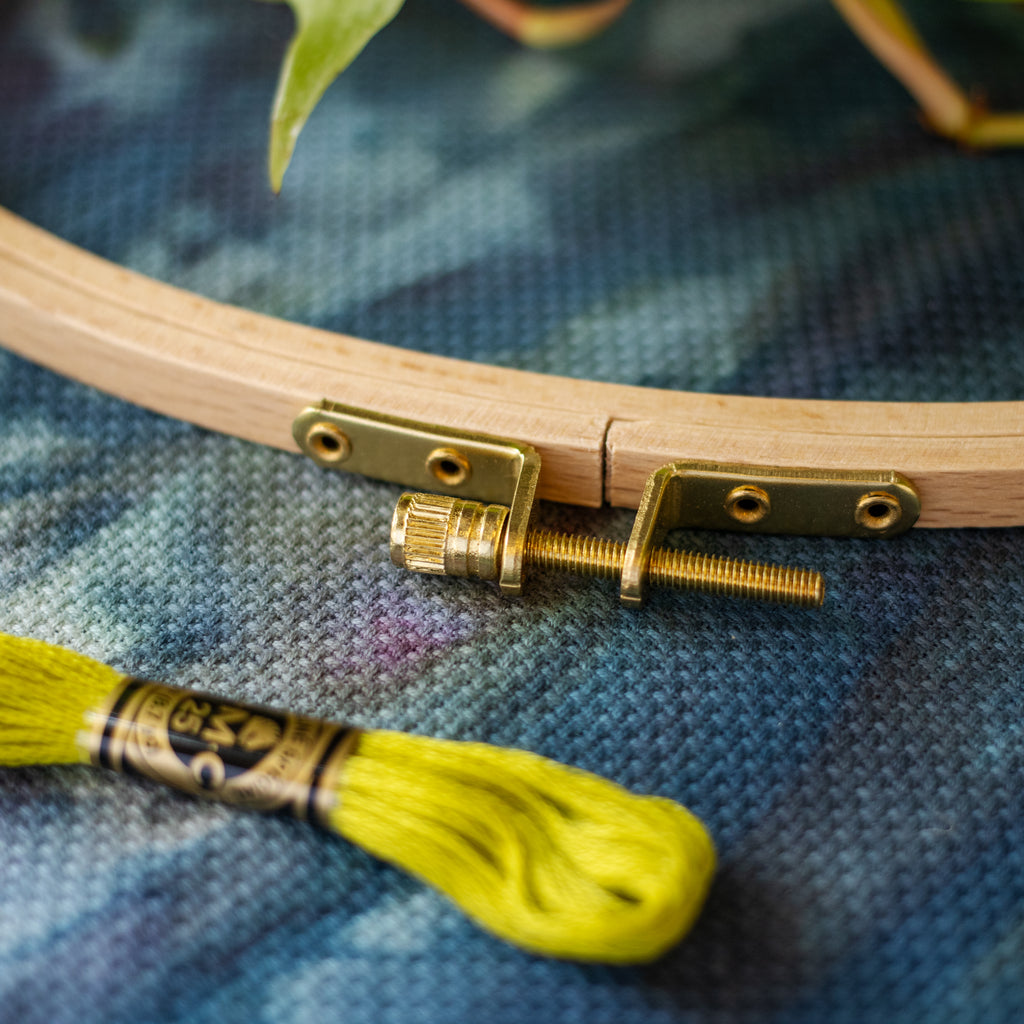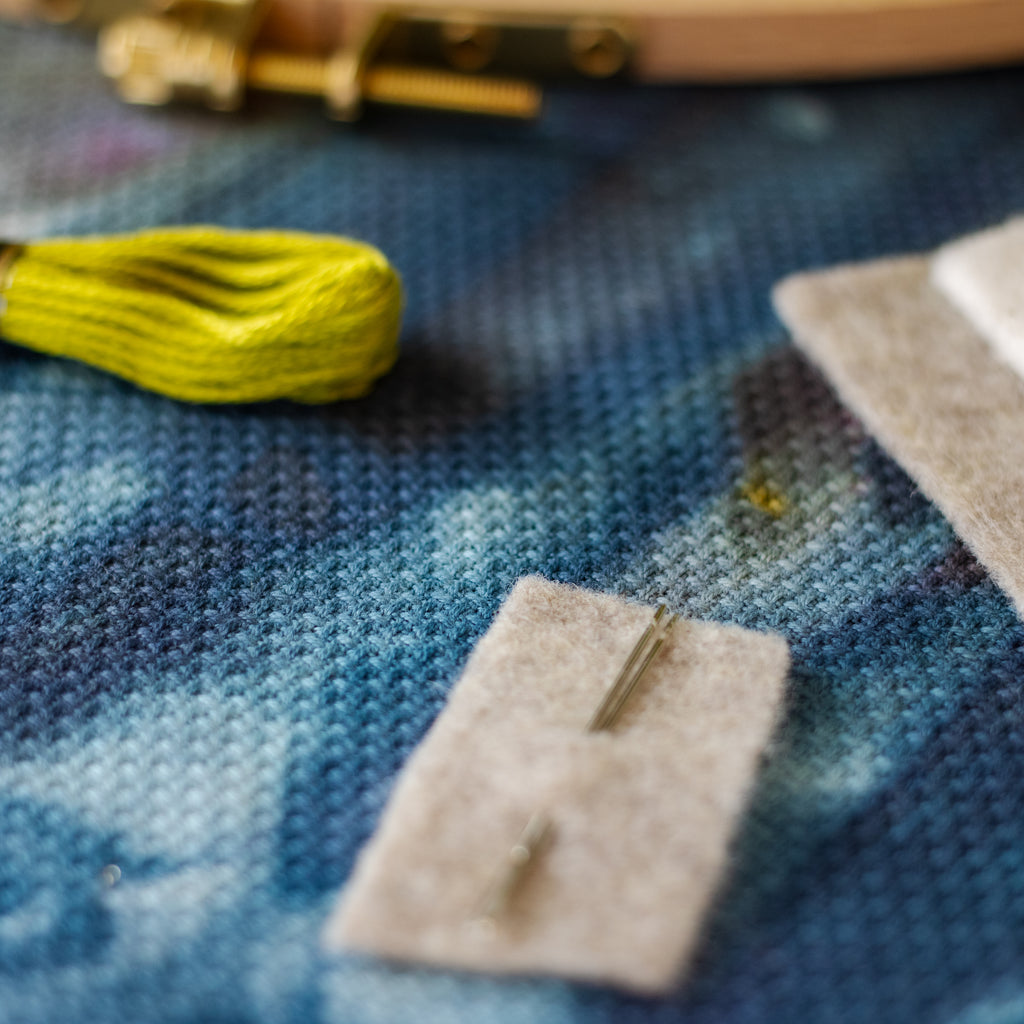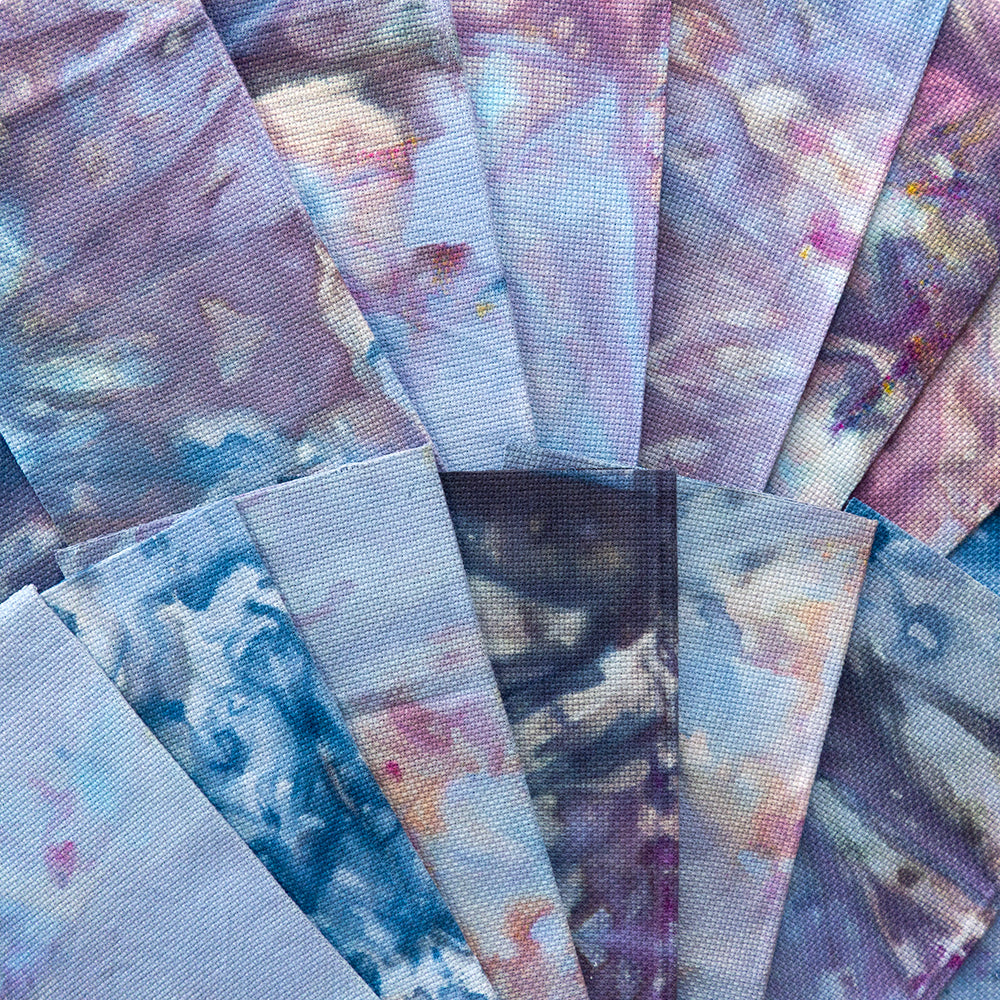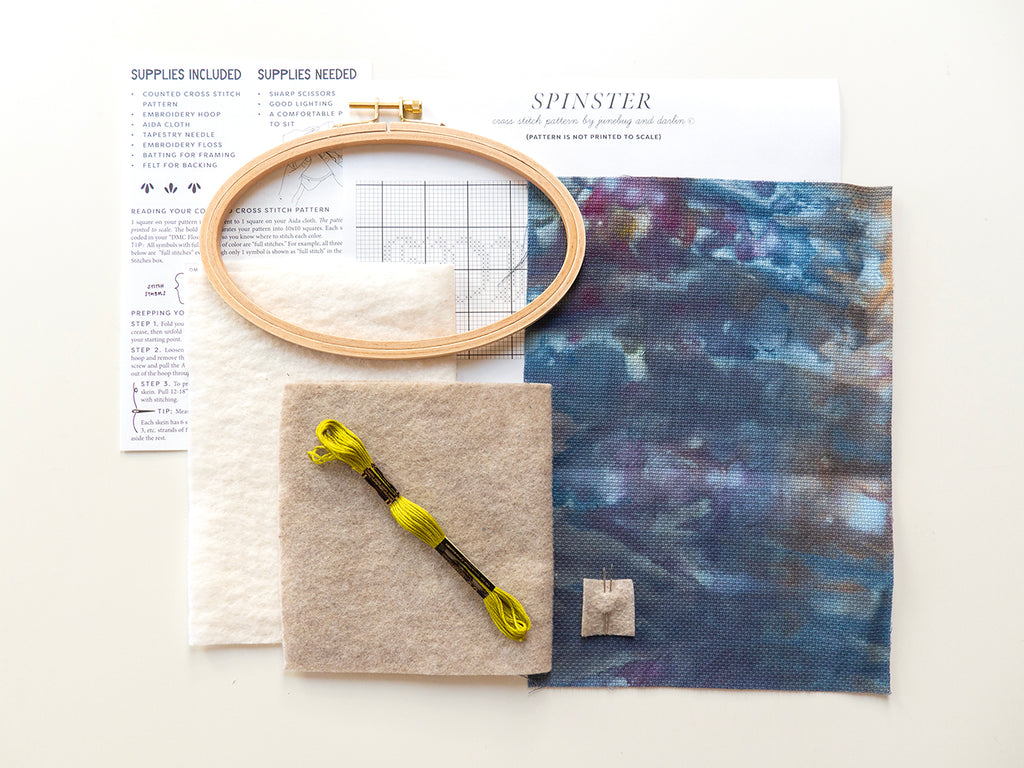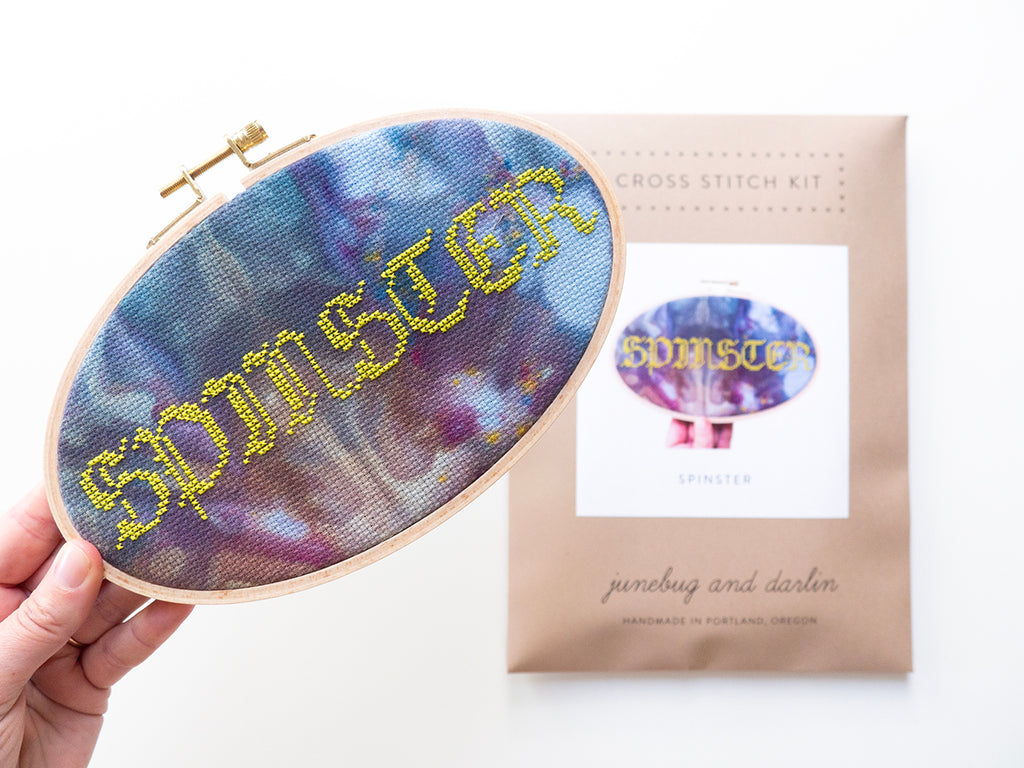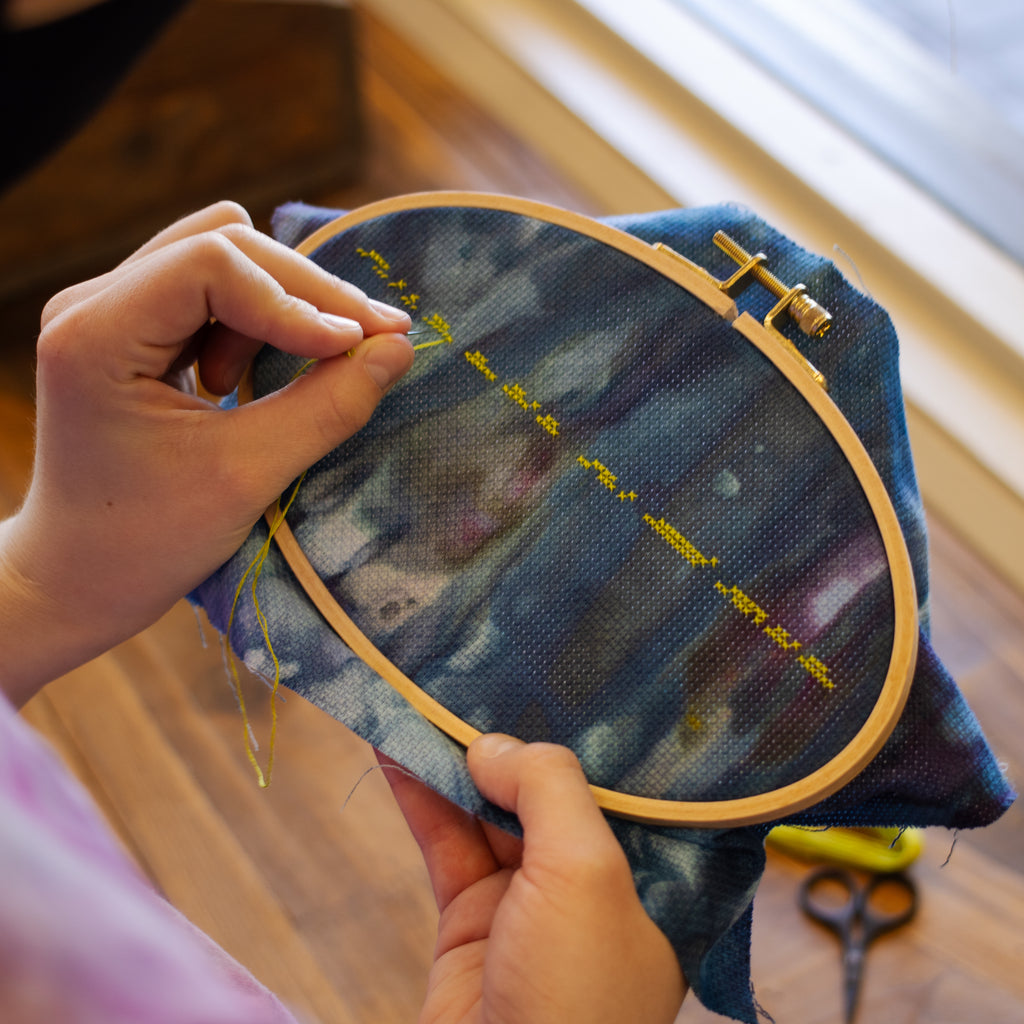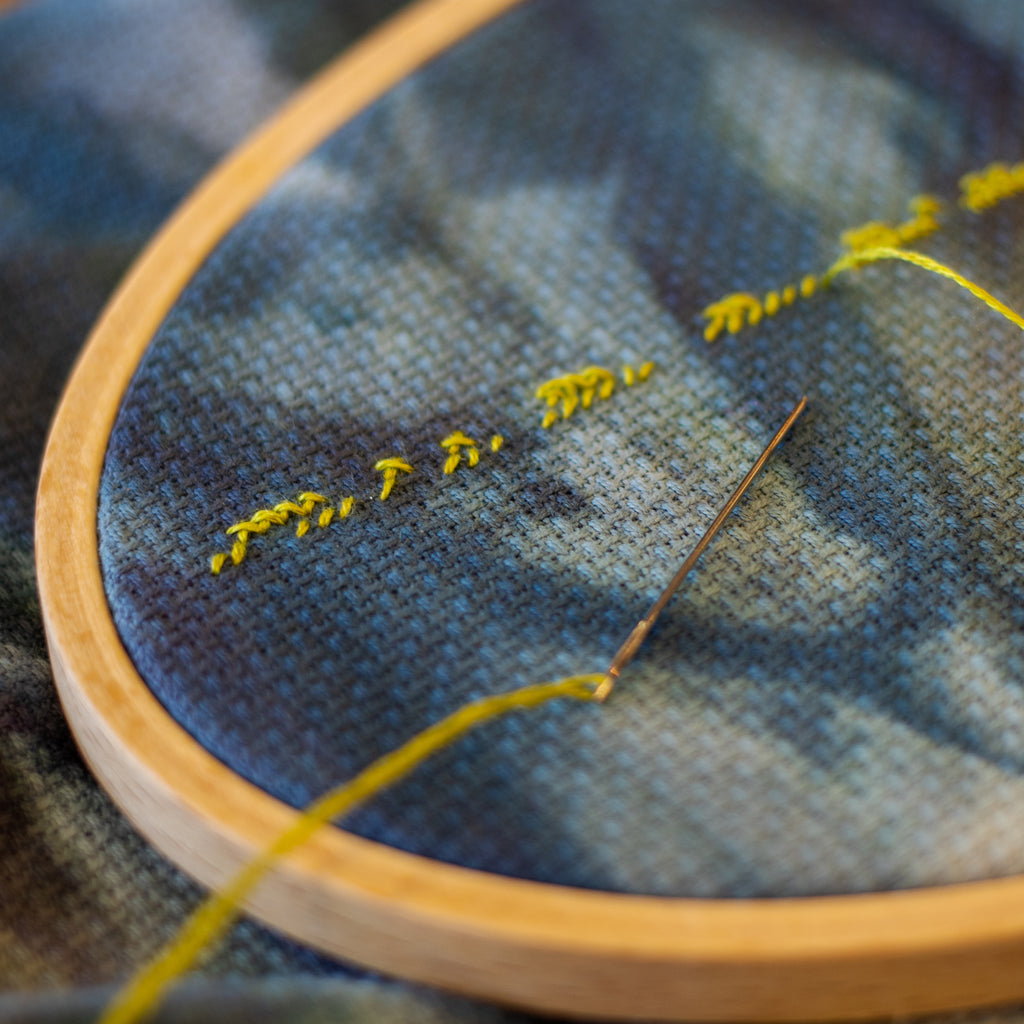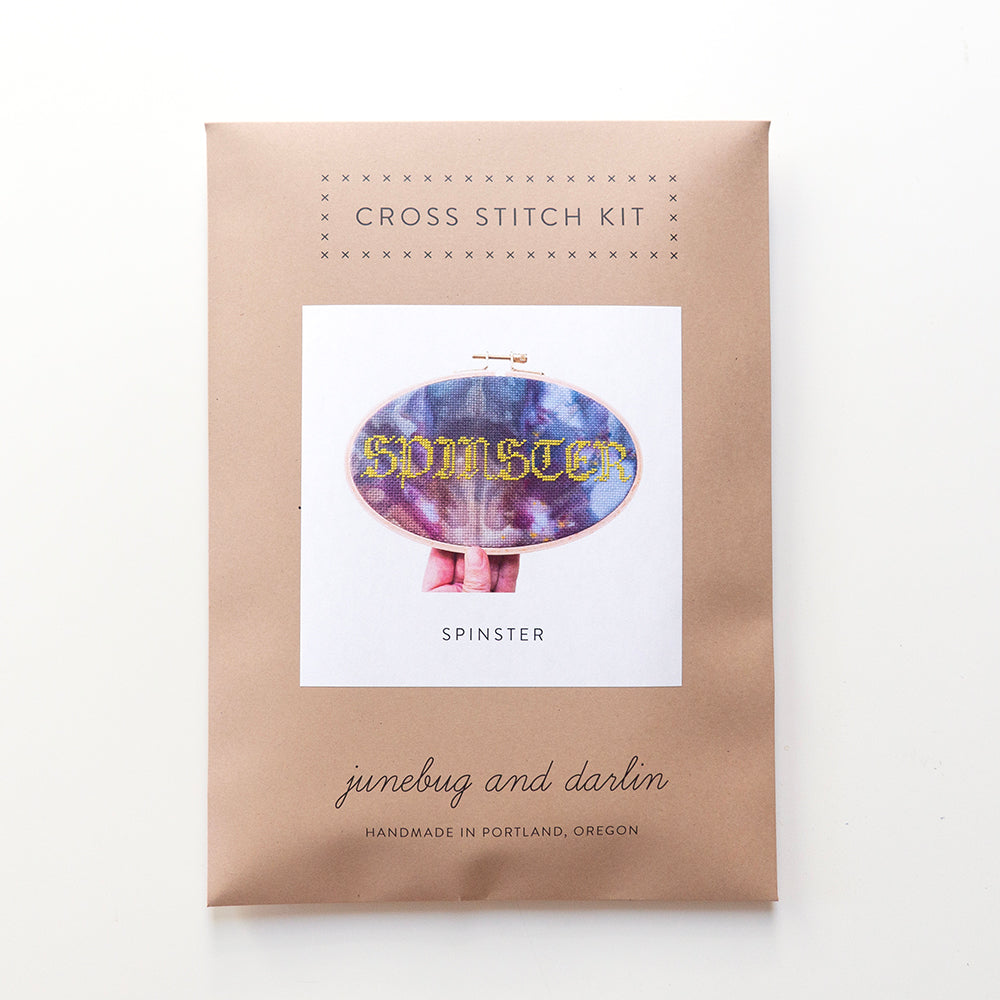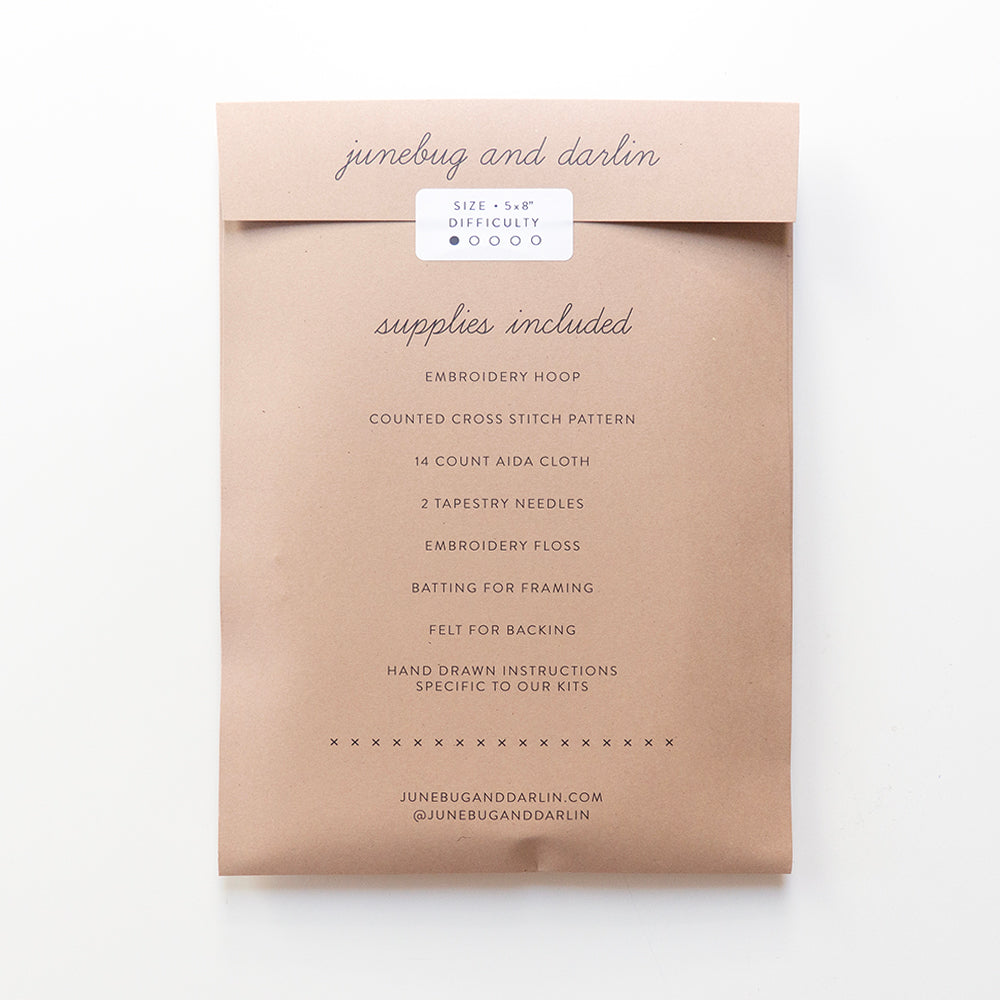 Spinster Cross Stitch Kit
$ 25.00
Looking to expand your arts & crafts repertoire? Need a cute gift for your artsy BFF? Or maybe you just need a project to pick up because you're stuck on Sleeve Island and are so bored you can't see straight?
We've got excellent news: Zoe of Junebug and Darlin has put together just the thing— and we helped!
You know how we'll ice-dye just about anything we can get our hands on? Well a while back, Zoe sent us some of the 14-count Aida cloth she uses in her cross-stitch kits so we could work our ice-dye magic
She then used that cloth to build the gorgeous "Spinster" kits you see here! Zoe's cross-stitch kits are 100% handmade and provide all the supplies needed for you to create a finished cross-stitch from first stitch to frame.
"If you ever meet me randomly at a party and you ask me what I do for a living, I love to introduce myself as a Spinster! I honestly can't understand how that word could be intended as an insult... Back in the day, Spinsters were responsible for all the thread and yarn used to create all the fabric in the entire world. The spinning mill was only invented in 1767!  So single, working class babes were responsible for keeping everybody clothed. I don't know about you, but I'm proud of this history of honest work." 
-Kate
Supplies Include:
Embroidery hoop (5" x 8")
Counted cross stitch pattern
14 count aida cloth
2 tapestry needles
Embroidery floss
Batting for framing
Felt for backing
Hand drawn instruction specific to kit