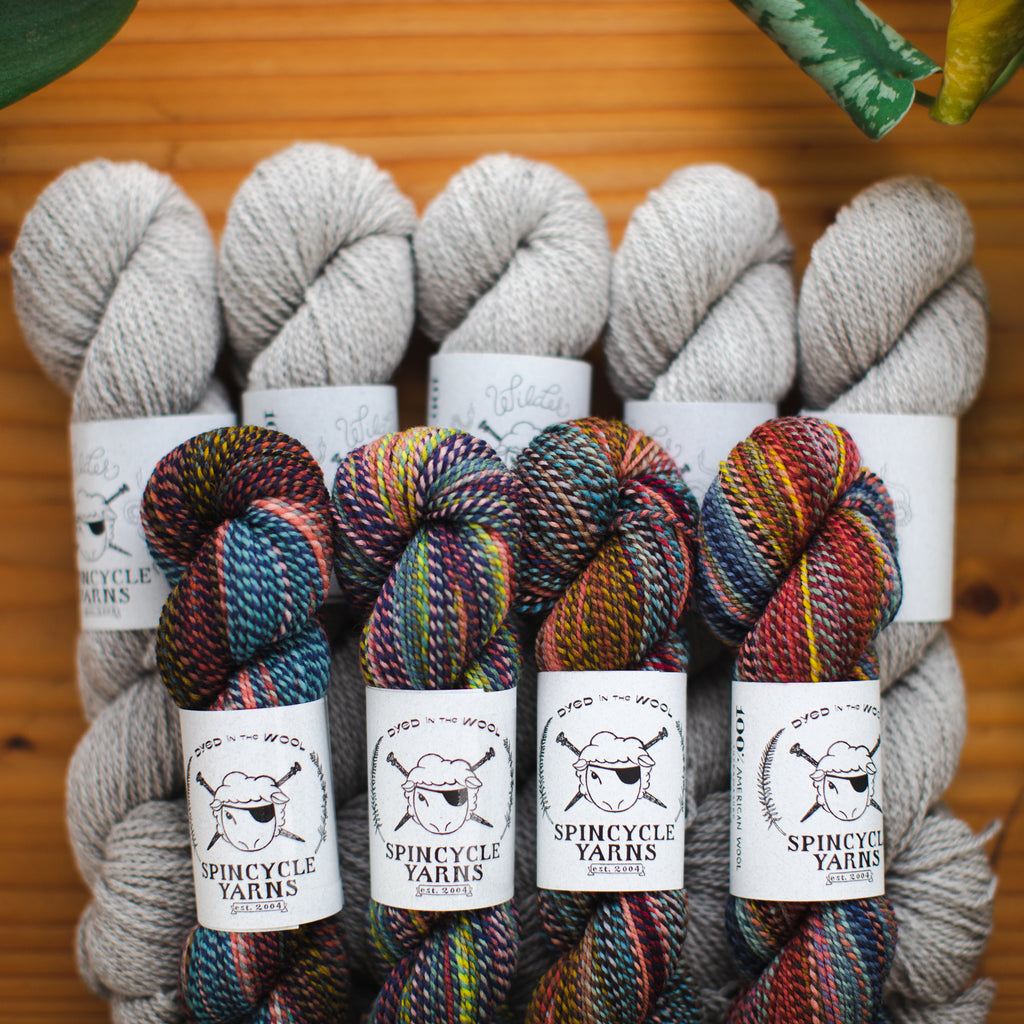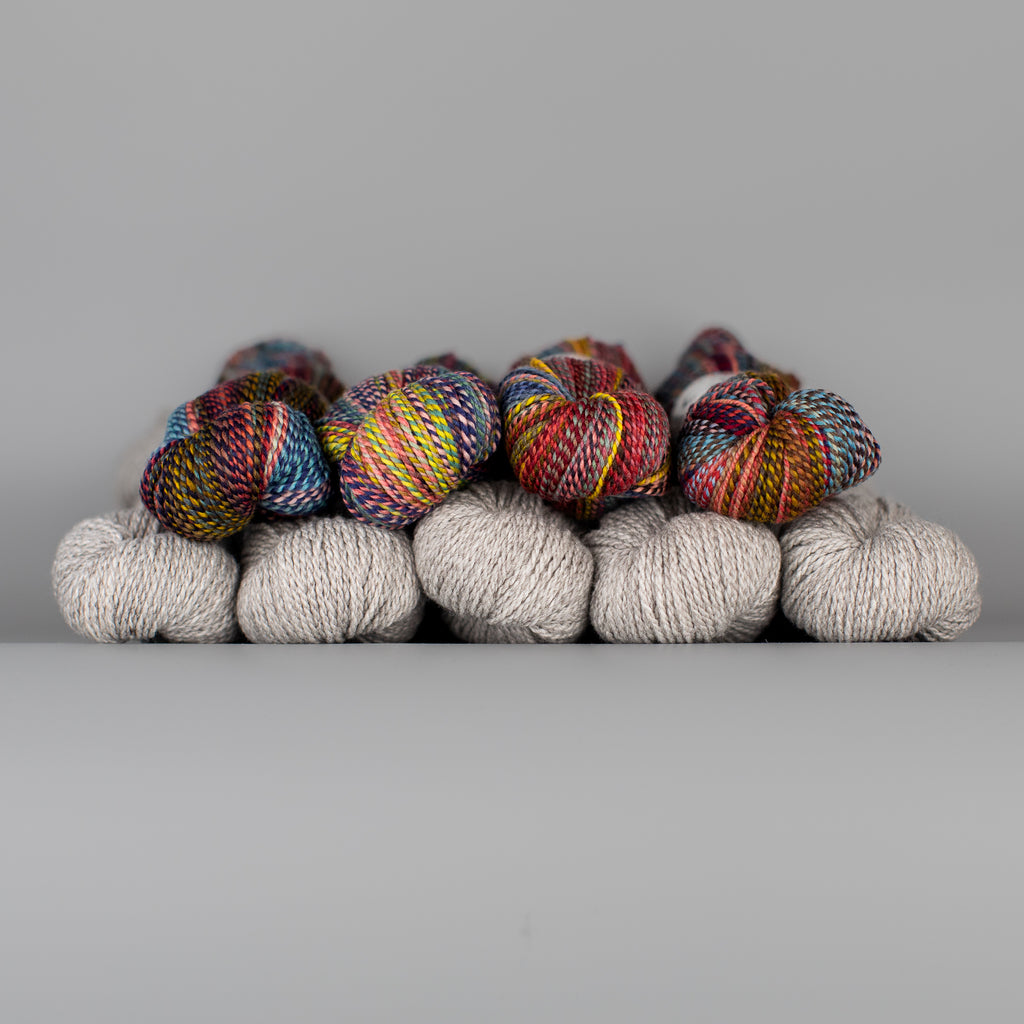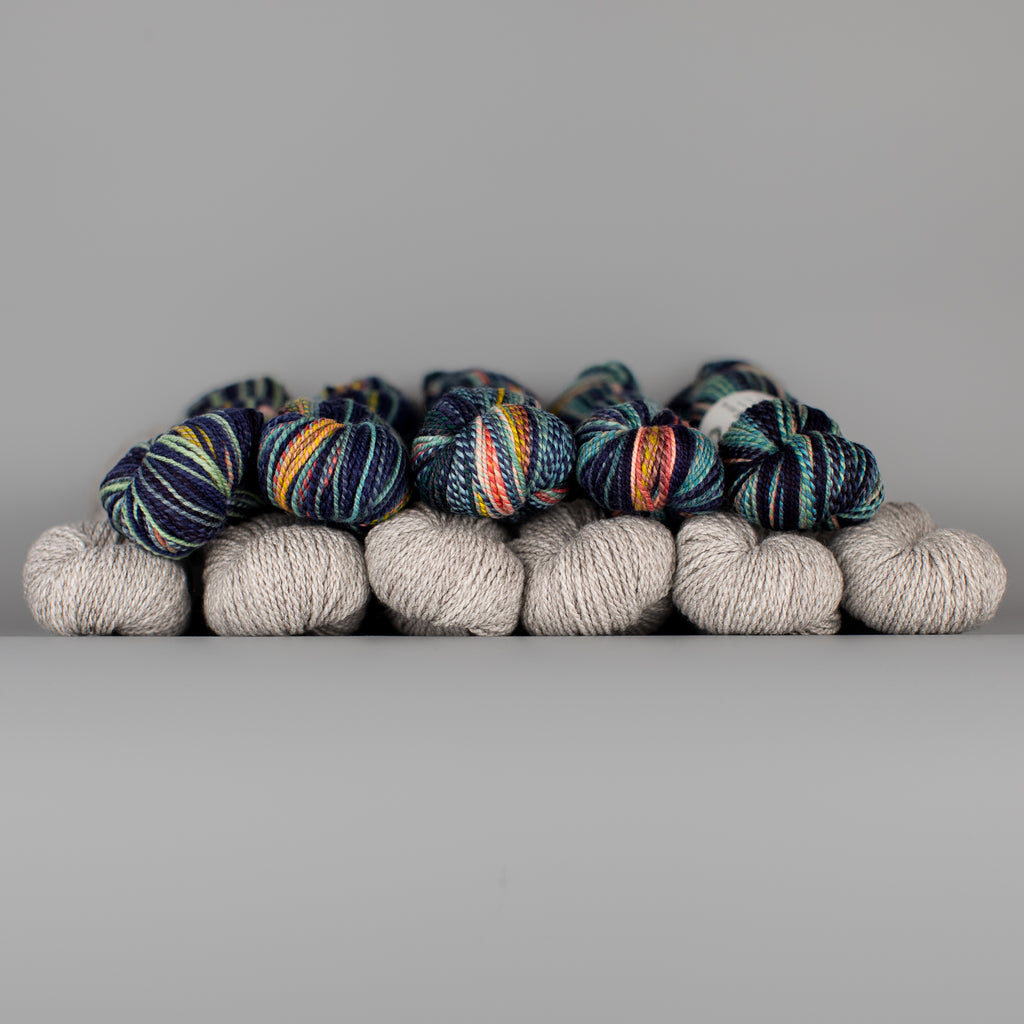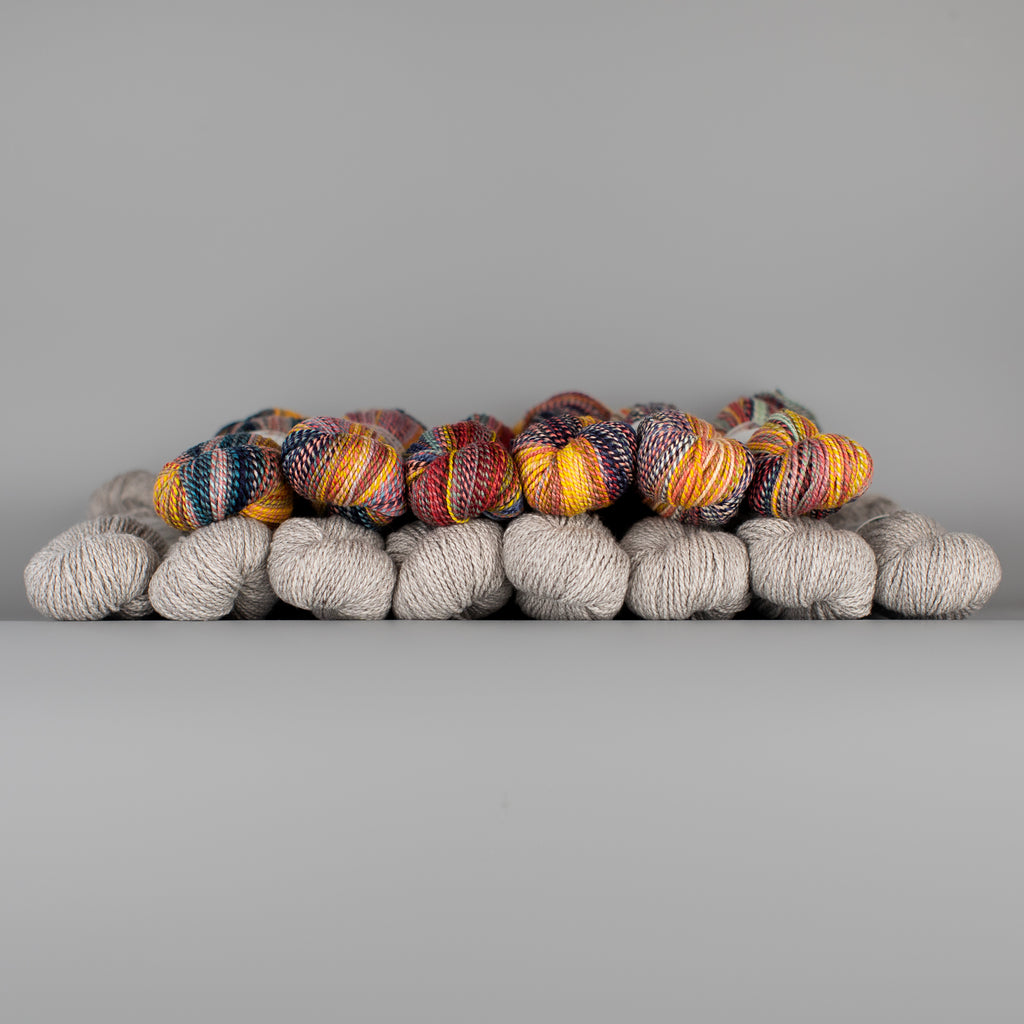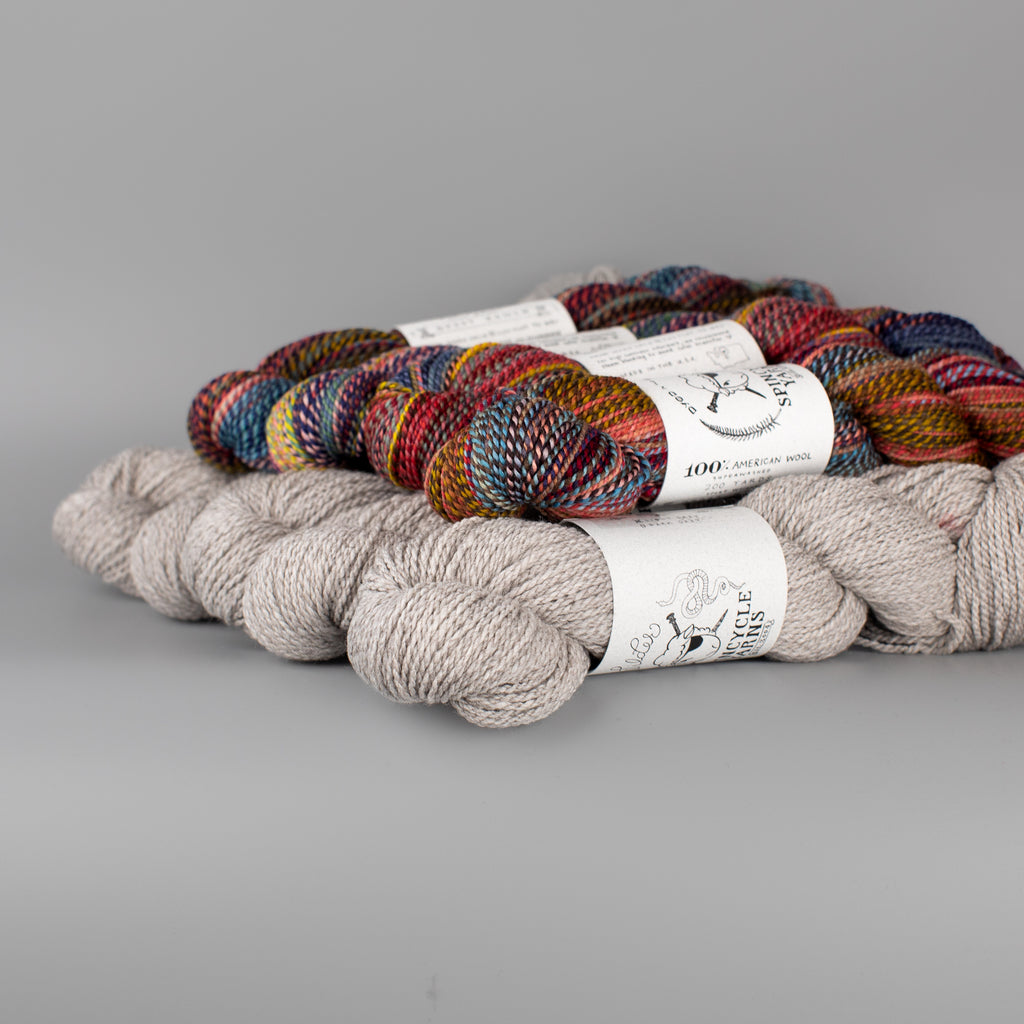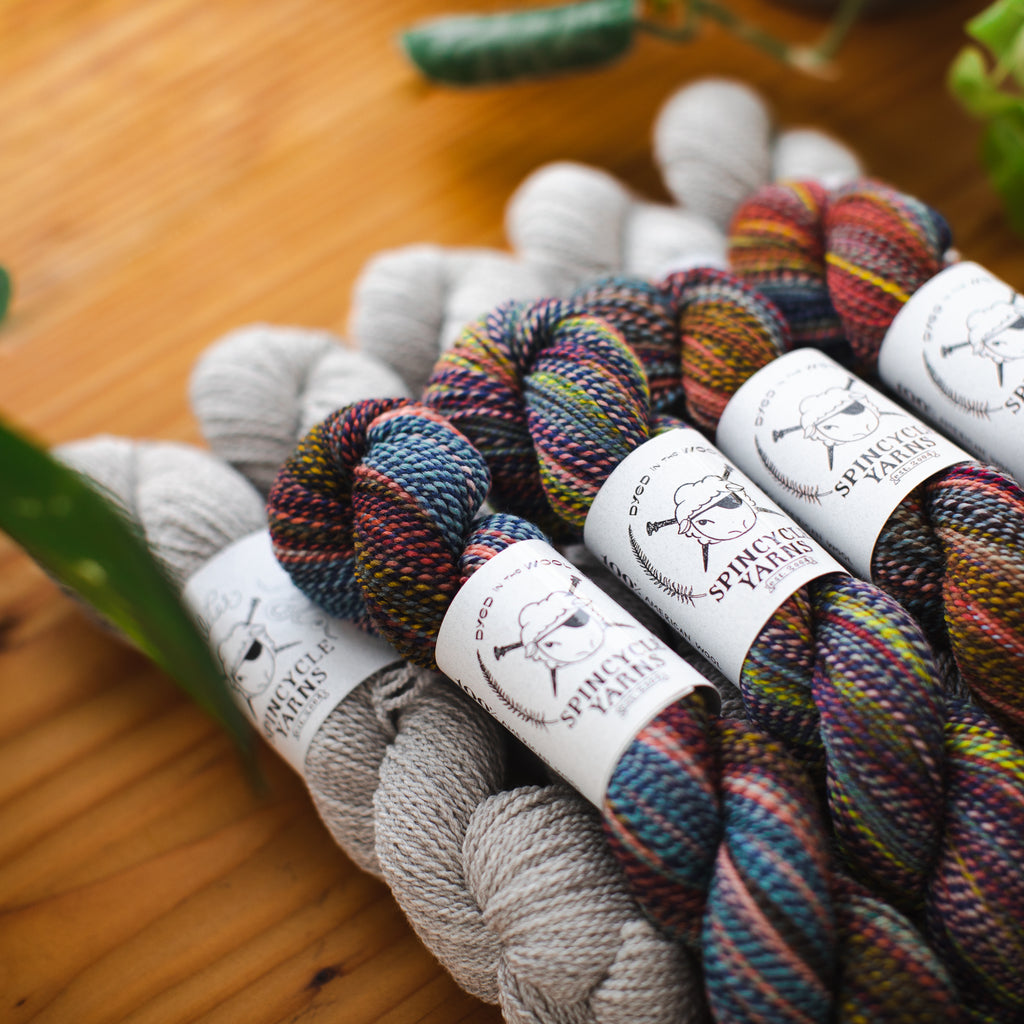 PRESSED FLOWERS CARDIGAN BUNDLE
$ 211.00
We've put together sweater bundles for you below, in sizes 37" - 74" as per the pattern sizing. 
SIZES Bust (37, 42, 47, 53) (58, 63, 69, 74)"
YARN REQUIREMENTS MC: Wilder in Light Grey (5, 5, 6, 6) (7, 7, 8, 8); CC: Dyed In The Wool in Ghost Ranch (3, 4, 4, 5) (5, 6, 6, 7)
Sweater bundles include the skeins required for each size. Please double check your size before checking out!
Also please note, this bundle is for the original colorways Dyed In The Wool "Ghost Ranch" and Wilder "light grey." If you want to go off menu, use the YARN REQUIREMENTS above to choose your own skeins à la carte from Wilder and Dyed In The Wool collections. If you need help, send us an email! 
Pattern is not included. Find it on Ravelry on October 6th.