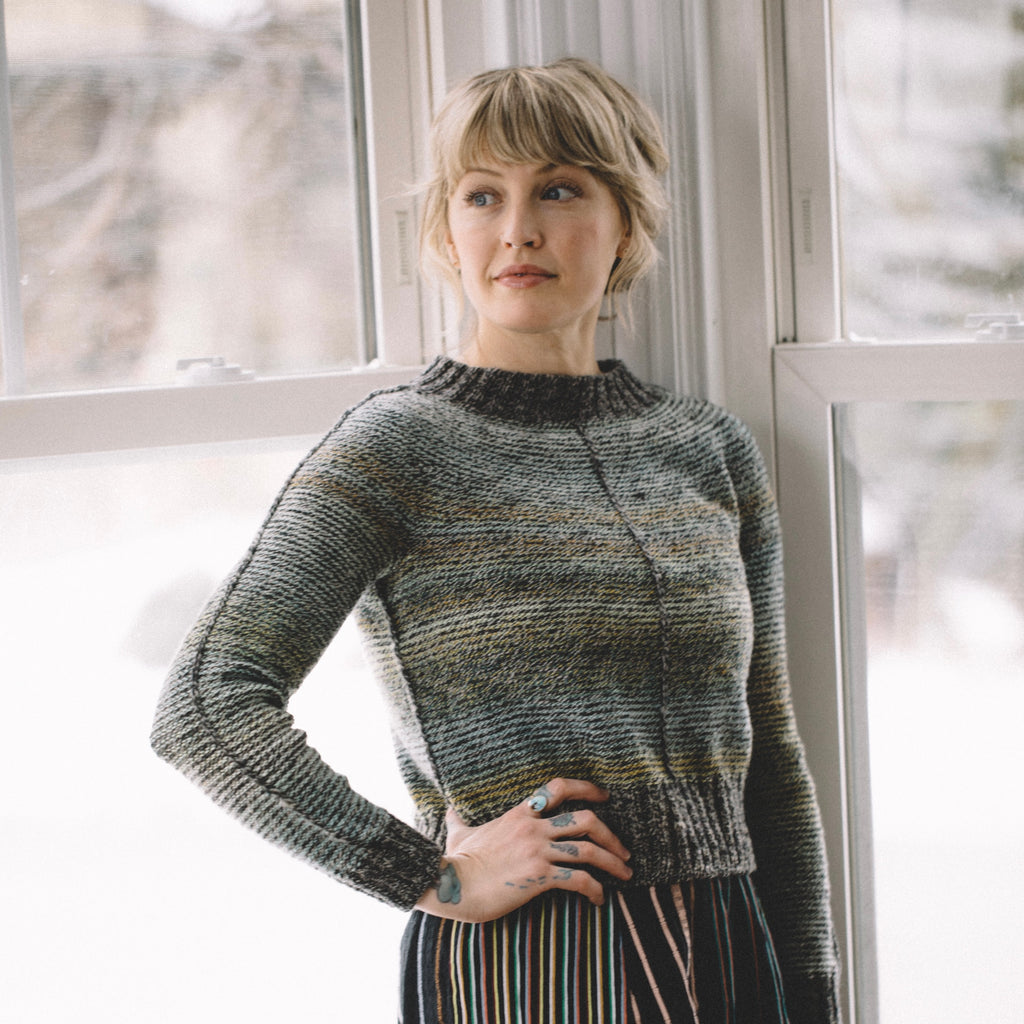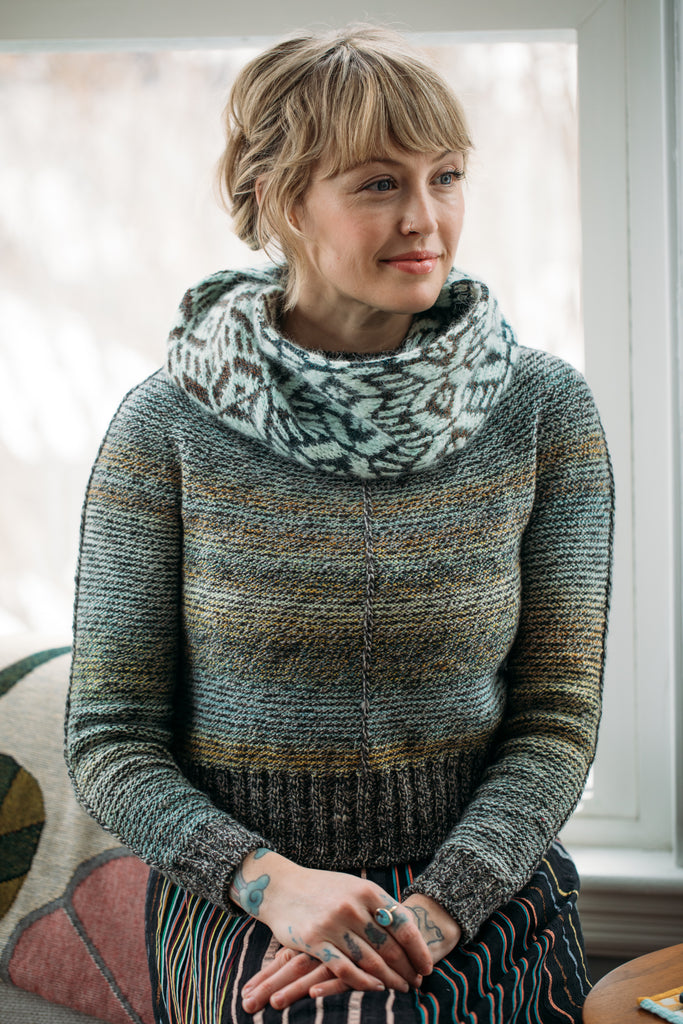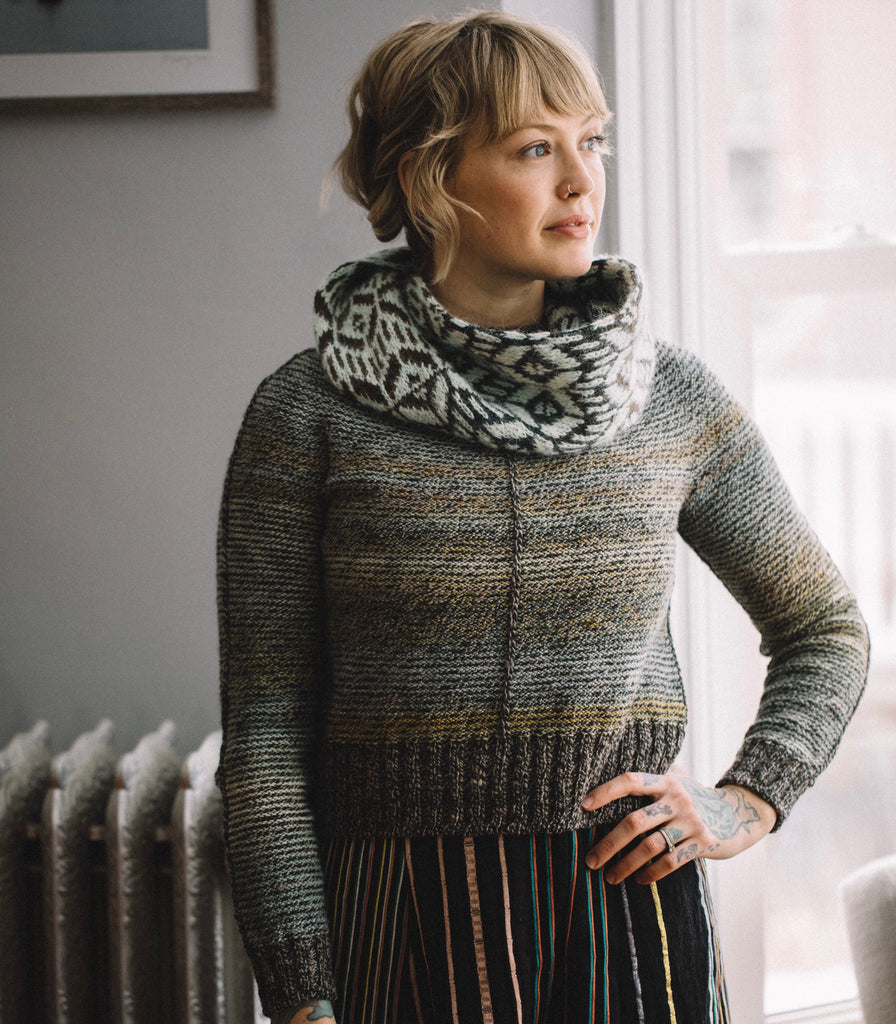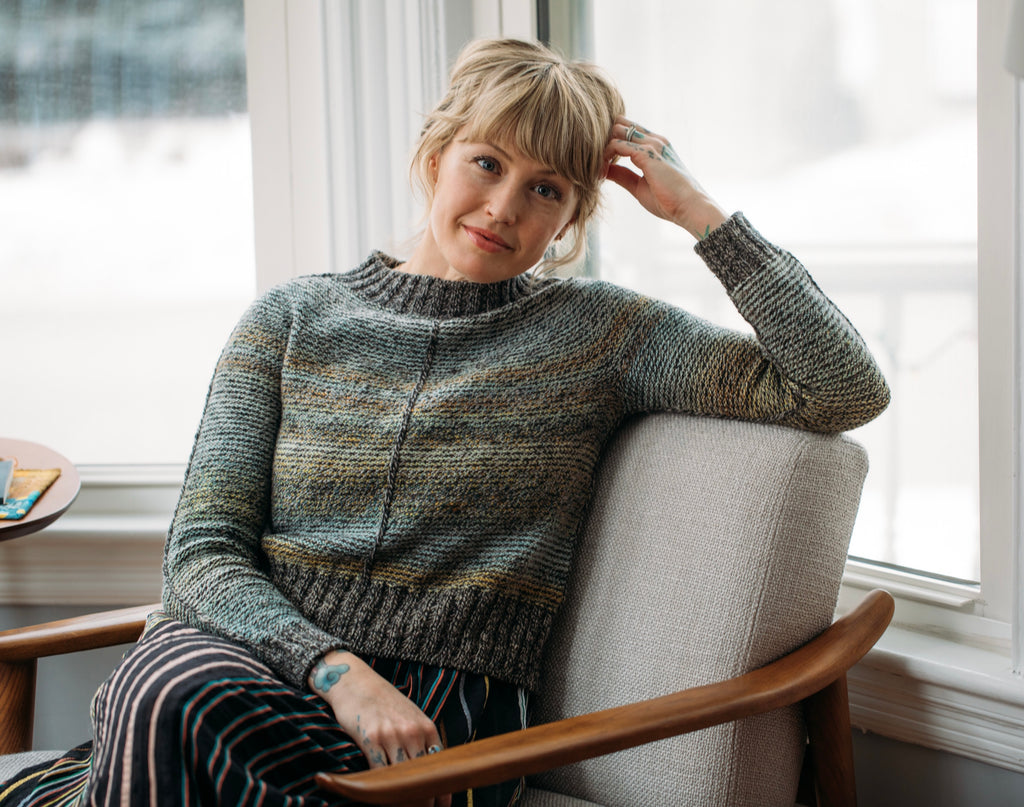 METAMORPHIC SWEATER BUNDLE
$ 336.00
Hi there, knitter friends! We know that y'all are as excited as we are for this sweater pattern! For your one-click convenience, this listing is for the skeins you'll need to knit the Metamorphic Sweater in the original pattern colorways. 
Please double check the size you'll need and make sure to select the correct bundle in the drop down menu. 
Sizes: 1 (2, 3, 4, 5)(6, 7, 8, 9)
32.75 (37, 40.75, 44.25, 48.75)(52.25, 56.75, 61, 64.75)"
83 (94, 103.5, 112.5, 124)(132.5, 144, 155, 164.5) cm
Recommended ease is 0 - 4"/0 - 10 cm; sample is shown in Size 2 on a 35"/89 cm bust with 2"/5 cm of positive ease, she is 5'5" tall.
MC: Metamorphic (50/50 recycled wool from production waste/new merino) 400 yards per skein; 2 (2, 2, 3, 3)(3, 3, 3, 4) skeins Marl No.19
CC: Dyed In The Wool (100% American wool) 200 yards per skein; 2 (3, 3, 3, 3)(4, 4, 4, 5) skeins Deep Bump
The pattern is sold separately and can be found on Ravelry or at dreareneeknits.com
•••••••••••••••••••••••••••••••••
DYED IN THE WOOL • sport weight • 100% superwashed American wool • 200 yards per skein • hand wash cold, lay flat to dry • MADE IN THE USA FROM SHEEP TO SKEIN
METAMORPHIC
• 50% recycled wool from production waste/50% new merino wool • 400 yards per skein • hand wash, lay flat to dry • MADE IN THE USA 
You will receive skeins from this colorway, but not the exact skeins pictured. • Due to our "dyed in the wool" process, each skein we produce is unique, even within a dyelot.  
For high contrast colorwork, we recommend steam blocking to avoid color transfer. • Some dyes are notoriously difficult to set, and may exhaust some color even after our final wash. • Please keep this in mind if you are combining any hand dyed yarn with a light color in the same project. • If you plan to combine a hand dyed yarn, especially a very saturated colorway, with a lighter yarn, we suggest you test your darker skeins for possible color transfer by soaking them first. • To wash your knitwear, a quick cold water dip with a no-rinse wool wash is recommended.