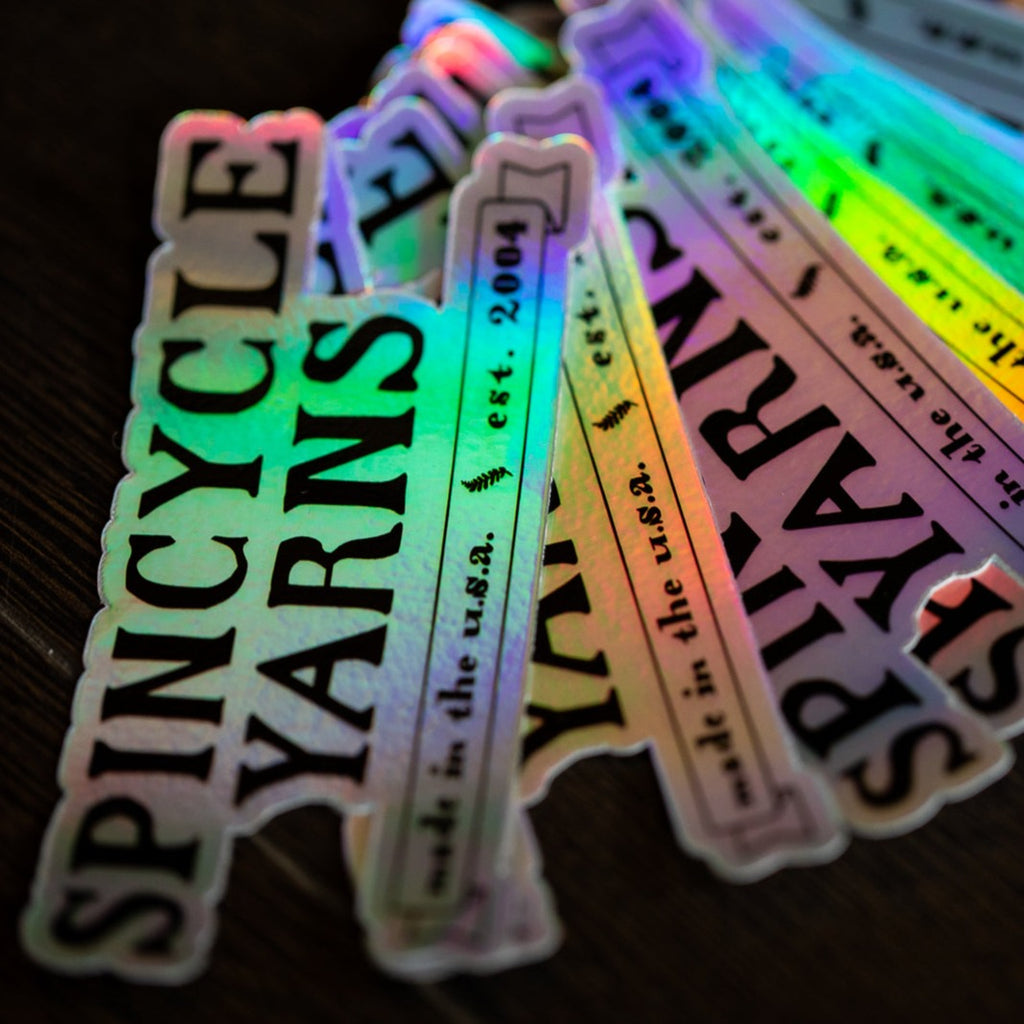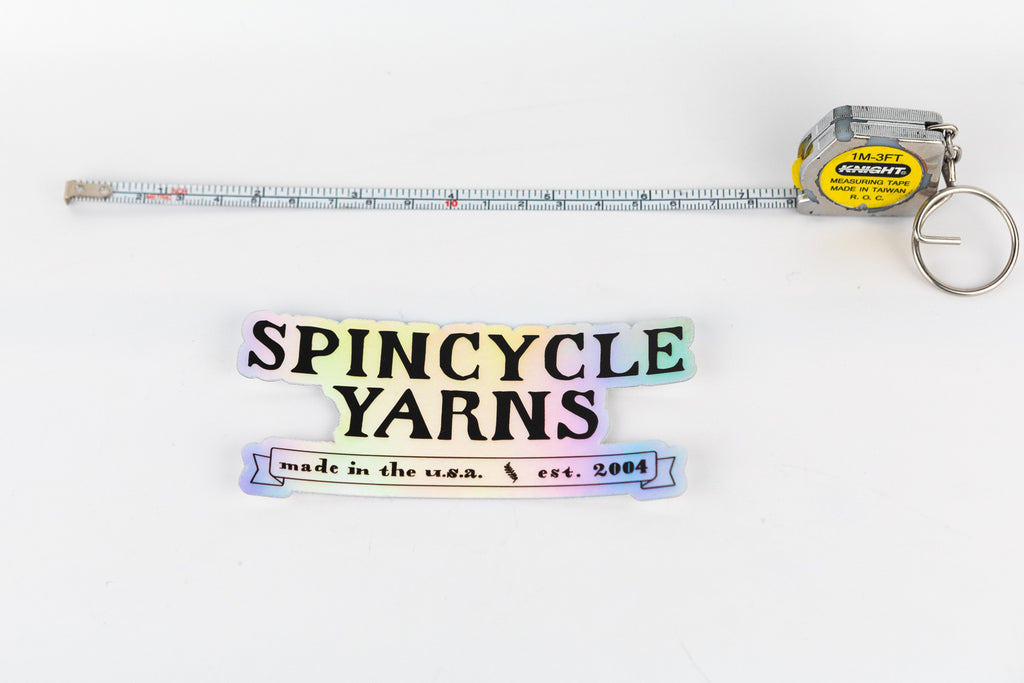 HOLO SPINCYCLE YARNS STICKER
$ 3.00
We cannot wait to see y'all out here in these streets with these high quality, holographic stickers stuck to anything you fancy. We've been road testing the prototypes on our phone cases, travel mugs and water bottles, and we're happy to say they still look great and throw rainbows everywhere they point.
Spincycle super-fans, this sticker is for you! This single, holographic sticker reads:
"Spincycle Yarns
made in the USA est. 2004"
Sticker measures 4.5" x 2"