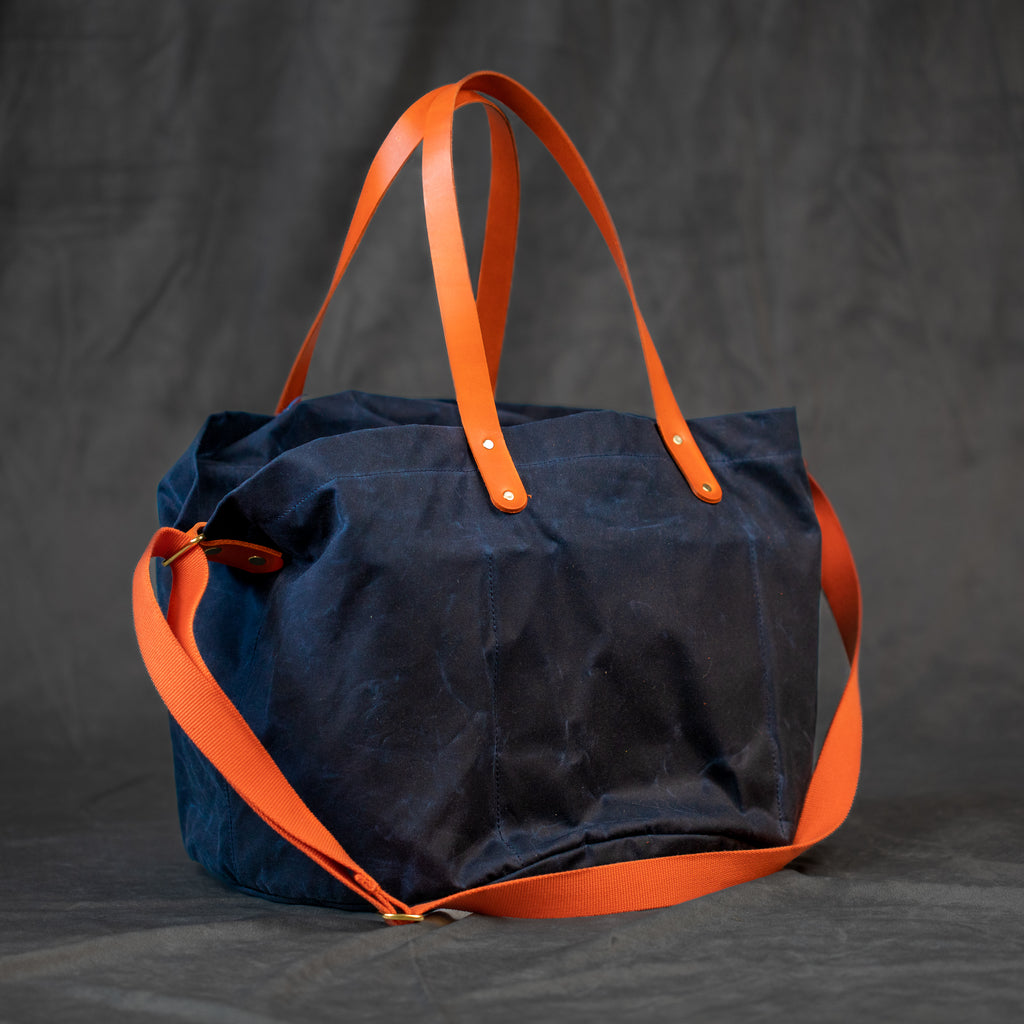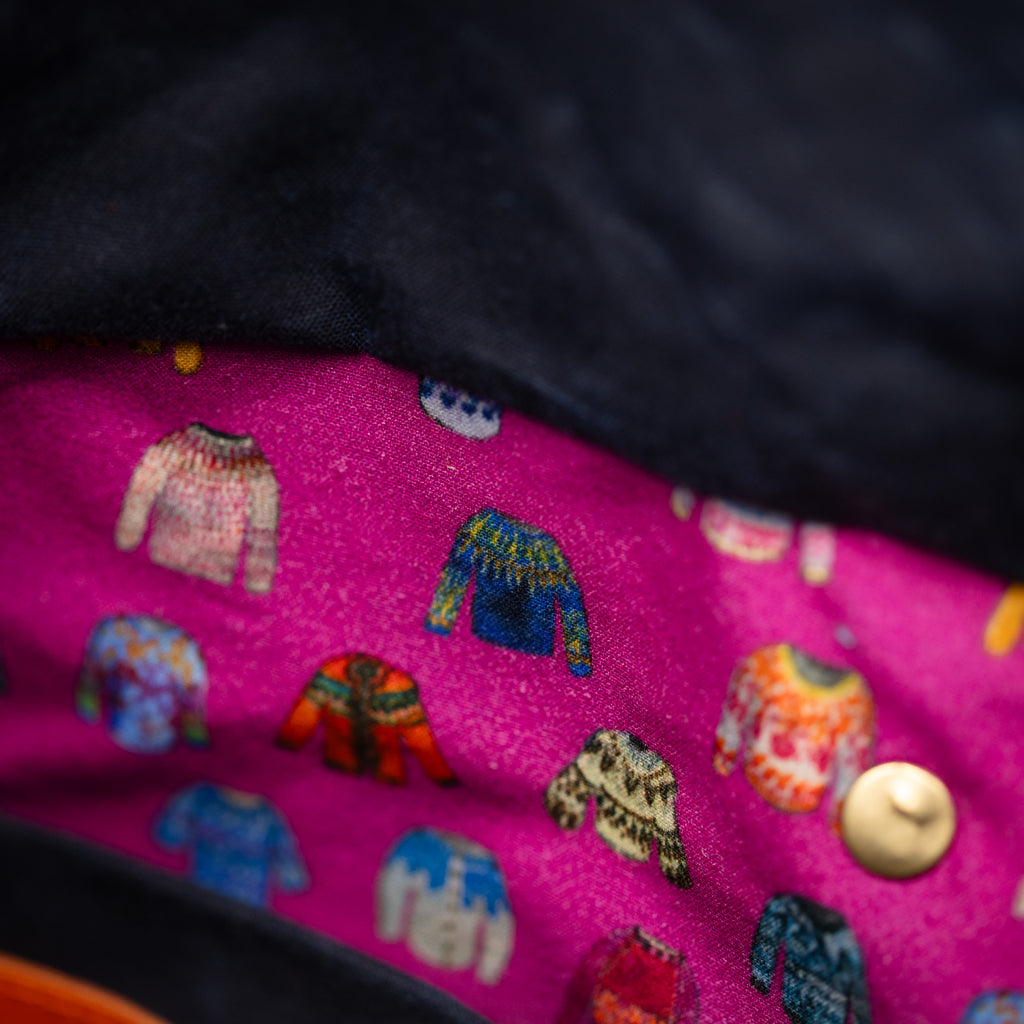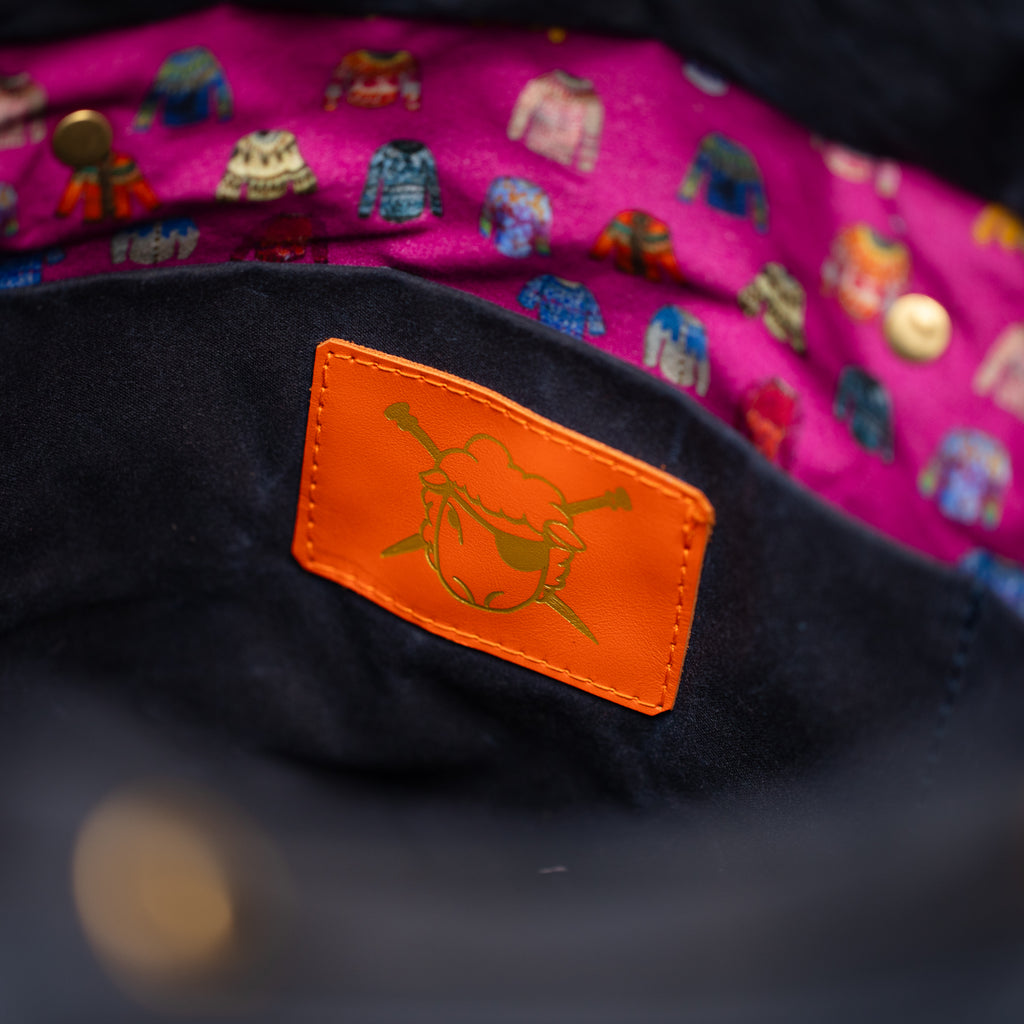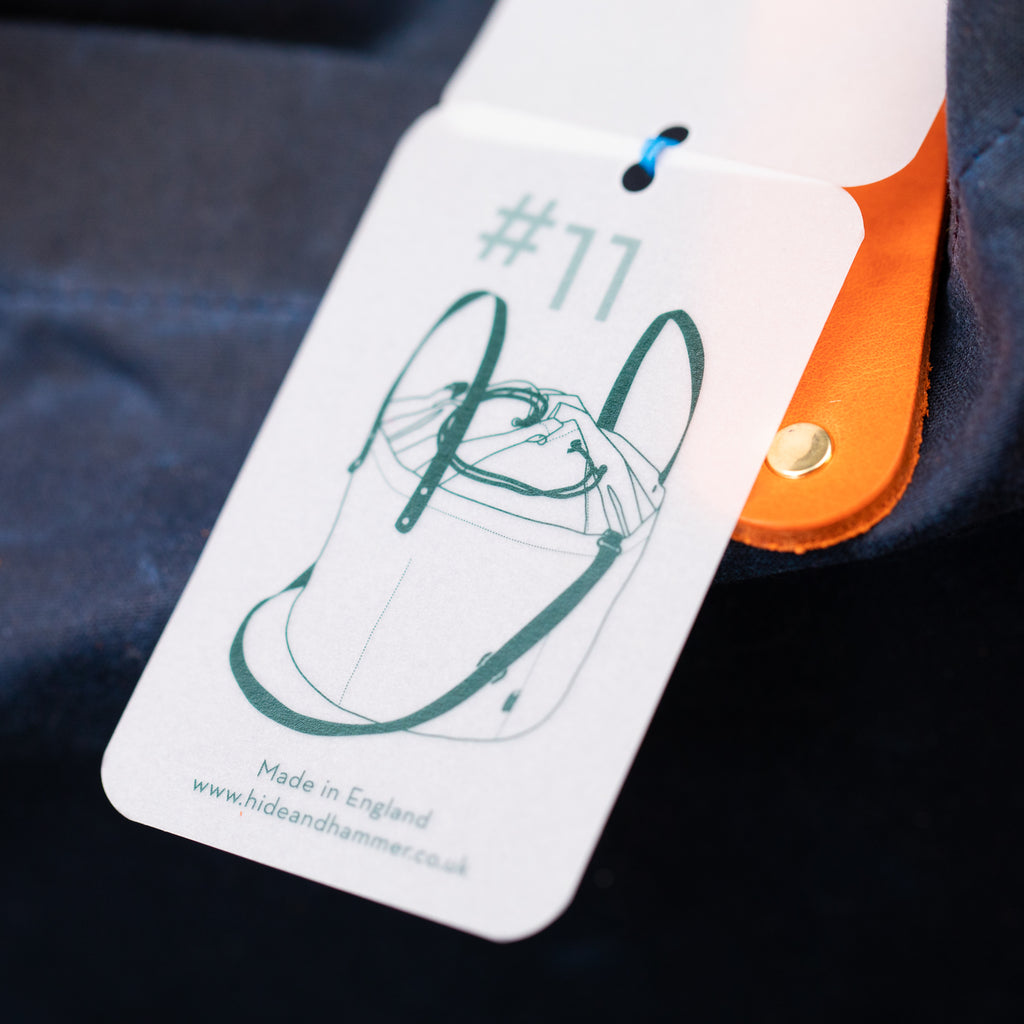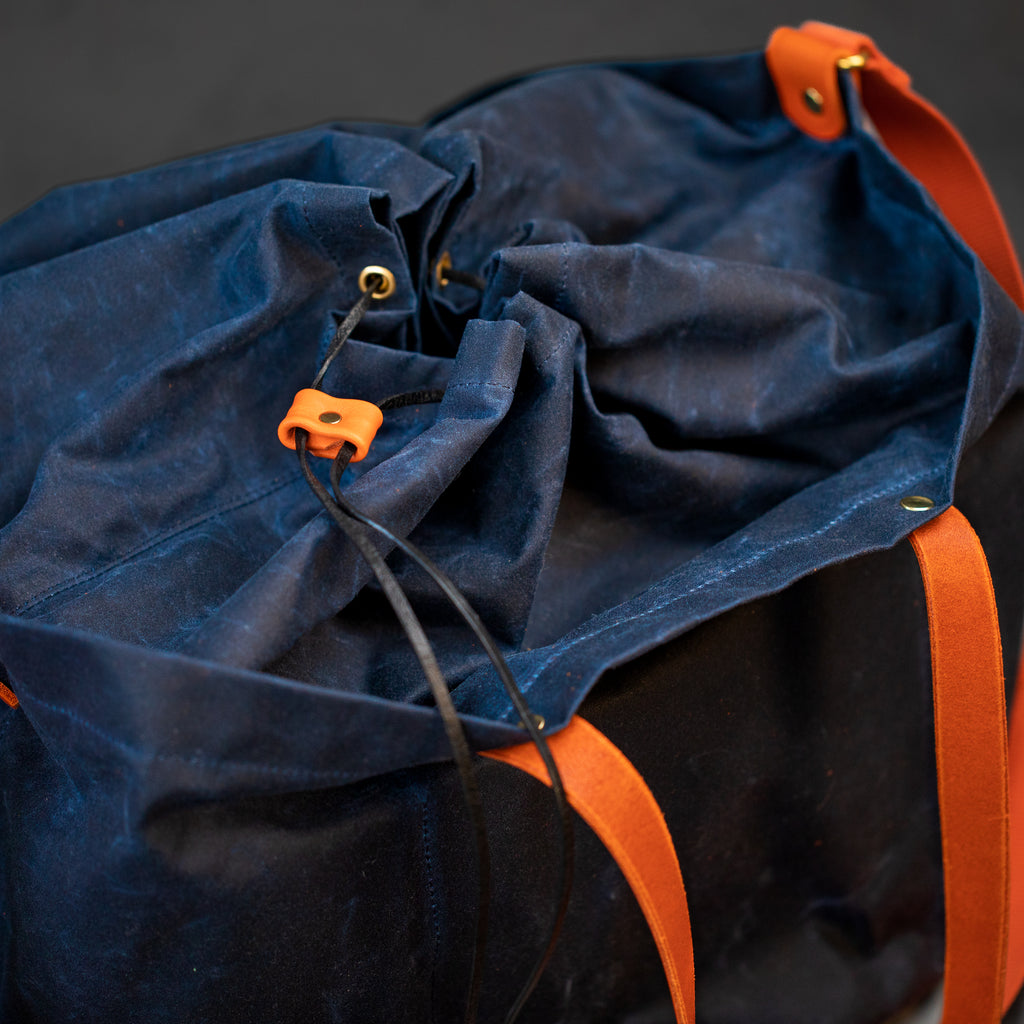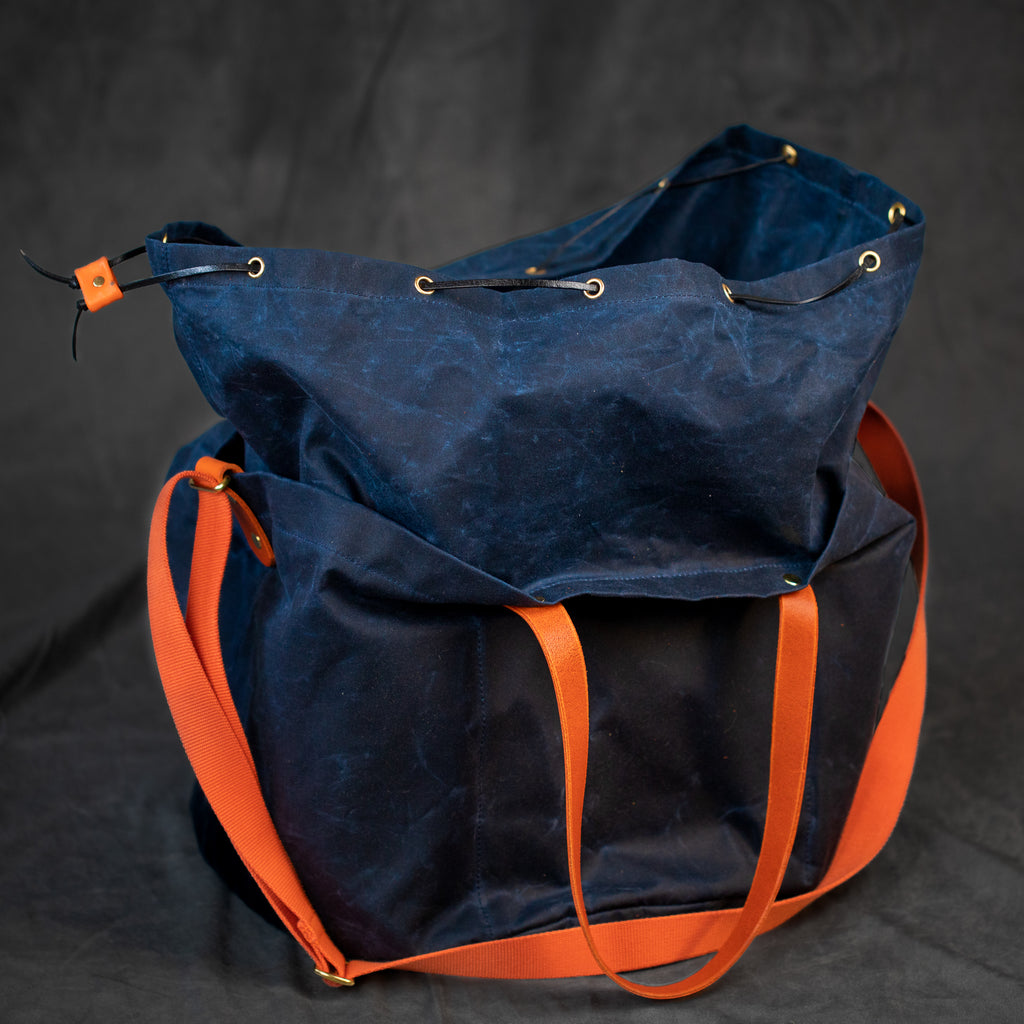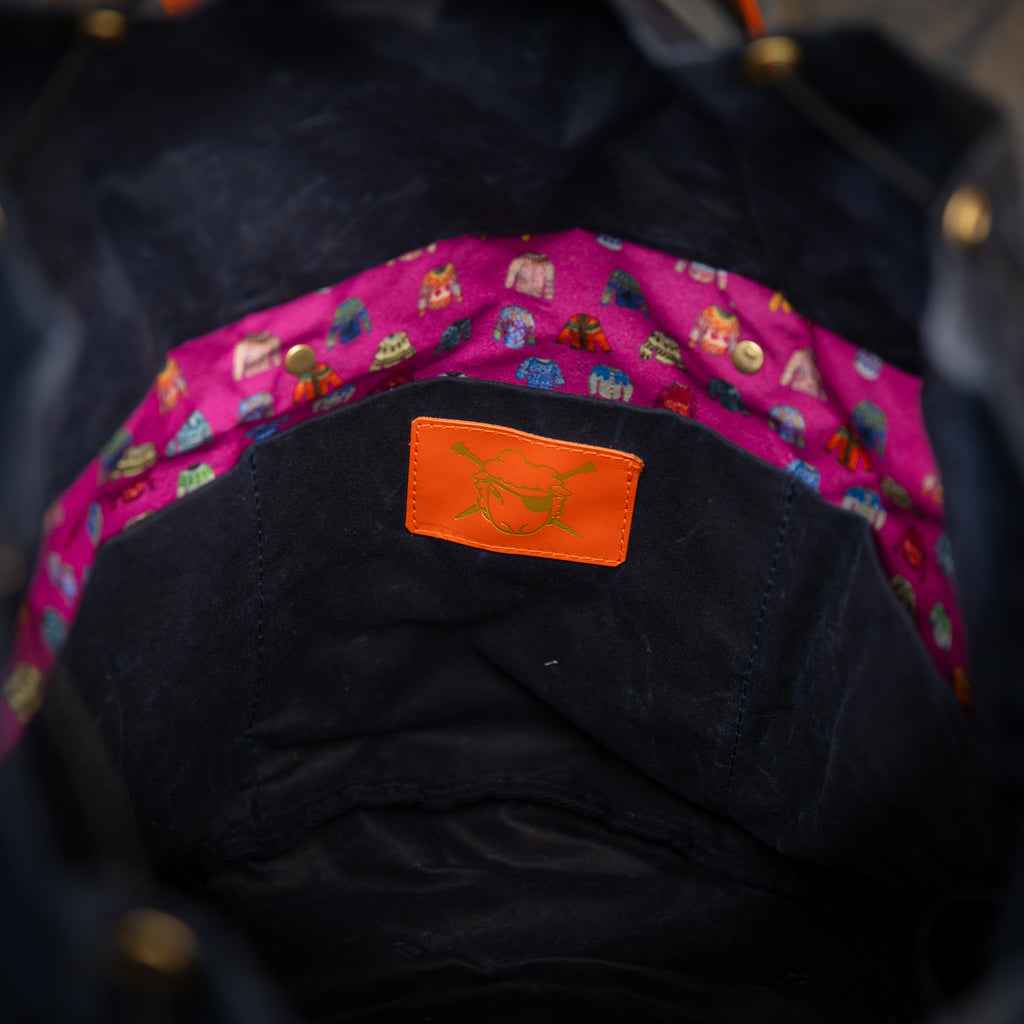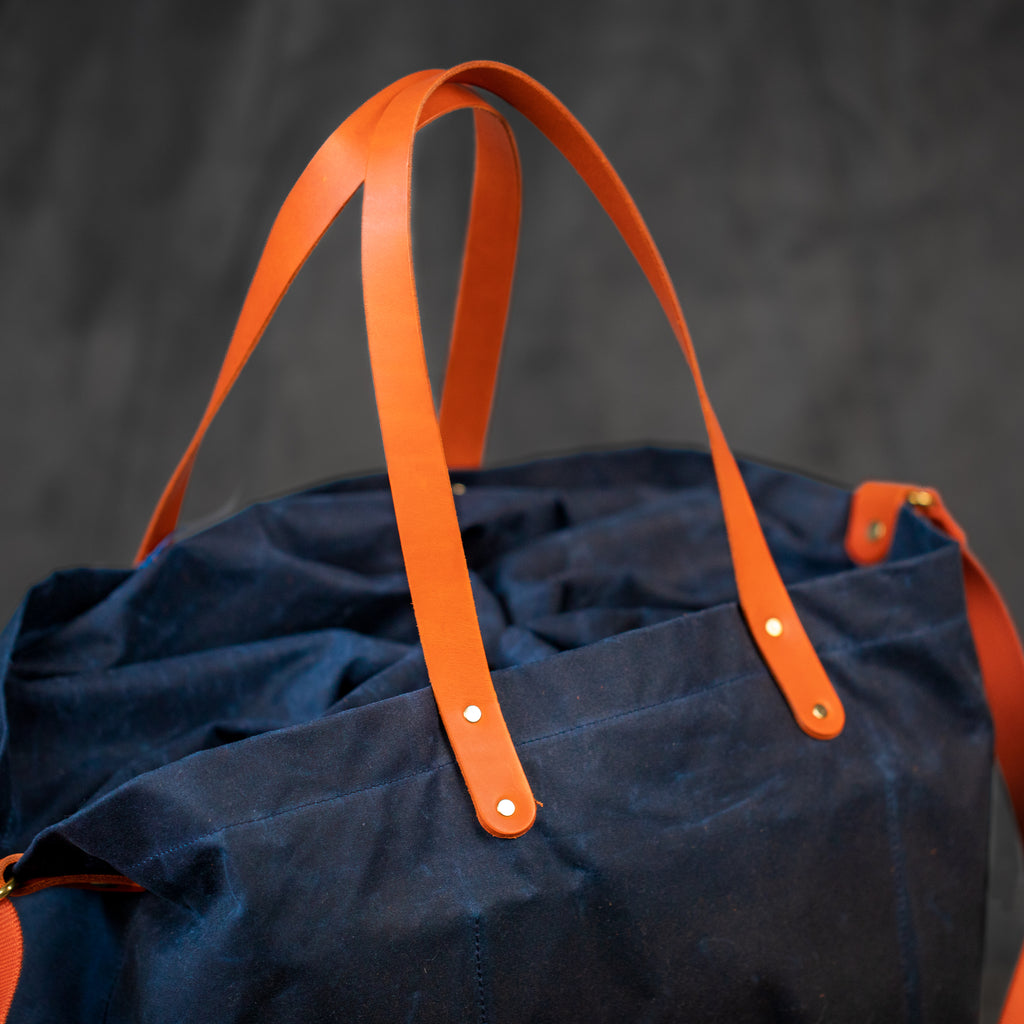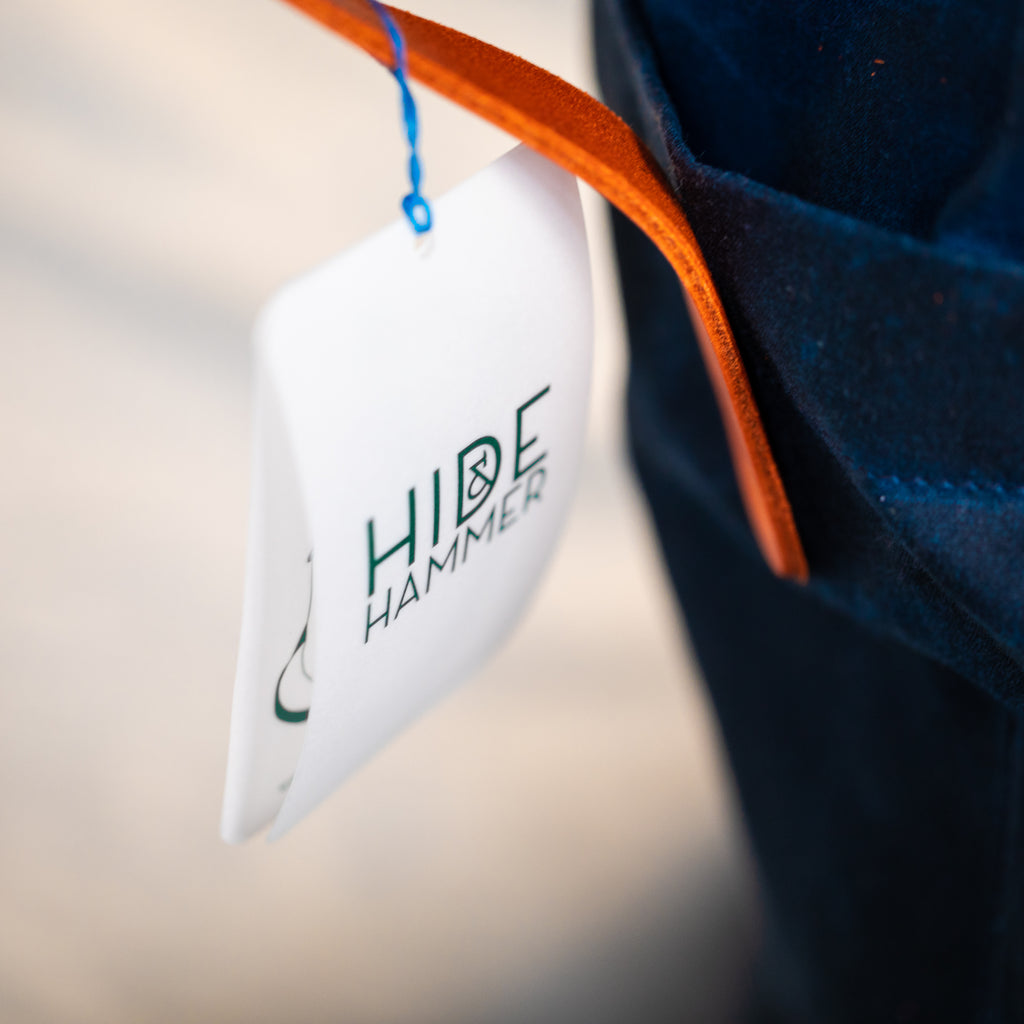 Hide & Hammer x Spincycle No. 11 Large Bucket Bag
$ 280.00
Welcome back to the #11 Large Canvas Bucket Bag. If you remember these bags from last year you may also recall that there's a hidden gem inside... in keeping with our zero waste efforts we of course had to use up the leftover yardage from our latest run of Sweater Weather fabric. This time the lining is fuchsia thanks to our most recent #03's and #07's and the exterior is a navy blue waxed canvas. Business on the outside, party on the inside. And of course you'll find the same bright orange straps that tie all of our Hide & Hammer collaborations together.

As always, thanks to the watercolor stylings of graphic designer Nora Hughes @magicmarkerdesign, some of your favorite Spincycle sweaters pepper the inside of this huge and versatile bag.
About the bag:


Hide & Hammer's large bucket bag is the most versatile bag in their range, from storage to travel or that trip to the beach, this supersize bag is just perfect.

Handmade from premium oilskin canvas with leather tote handles and shoulder strap, this lightweight and robust go anywhere splash proof bag is a must have for any Hide & Hammer aficionado.

Easy to use and maintain, the #11 features 6 lnternal pockets and our custom run of bags are beautifully lined with our now classic Sweater Weather fabric. This is your go to for versatility.

Combining style with practicality and a passion for perfection and premium materials, the value of a Hide & Hammer bag is its long-lasting quality.


Base 37 cm by 36 cm (14.5" x 14.2")

Full height (drawstring part up) 44 cm (17.3")

Height (with drawstring folded in) 28cm (11")

All of these bags are handmade in Nu's workshop, from the highest quality materials, all sourced from within the UK.