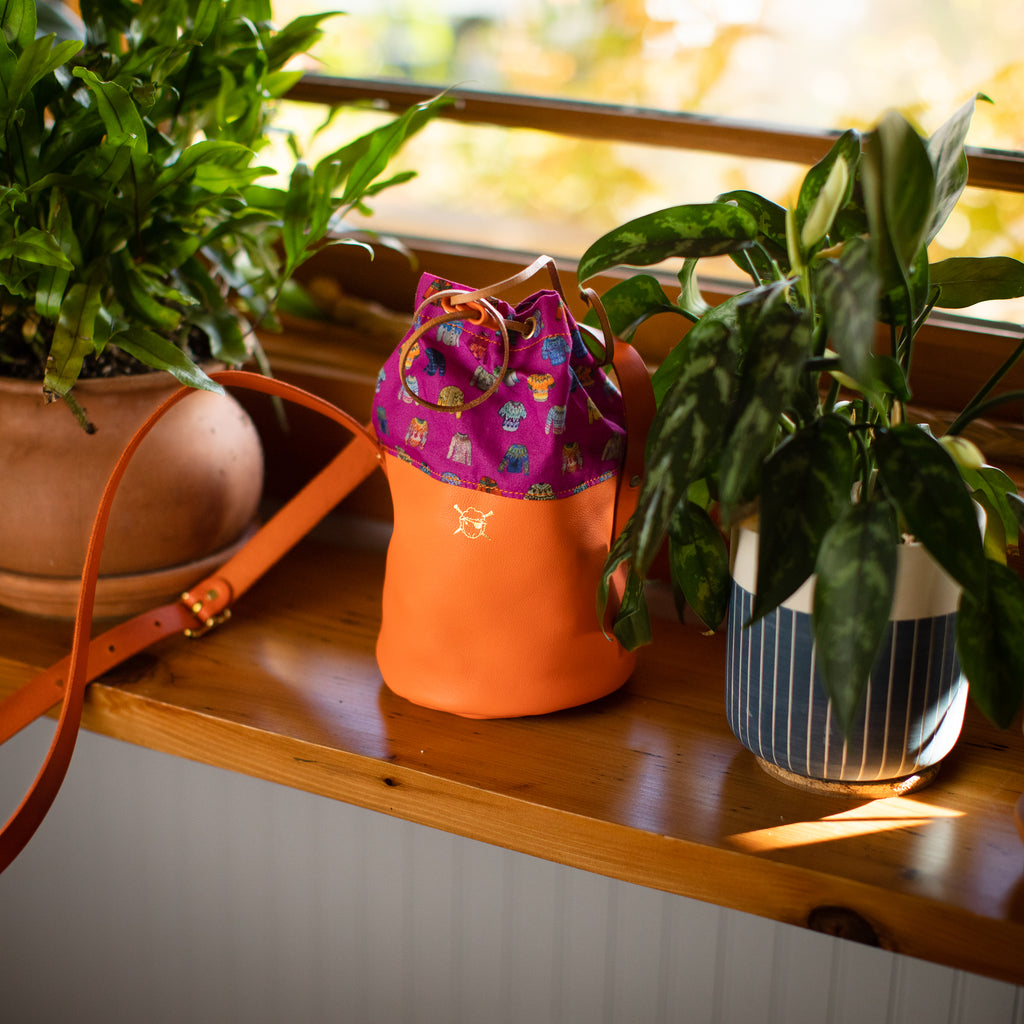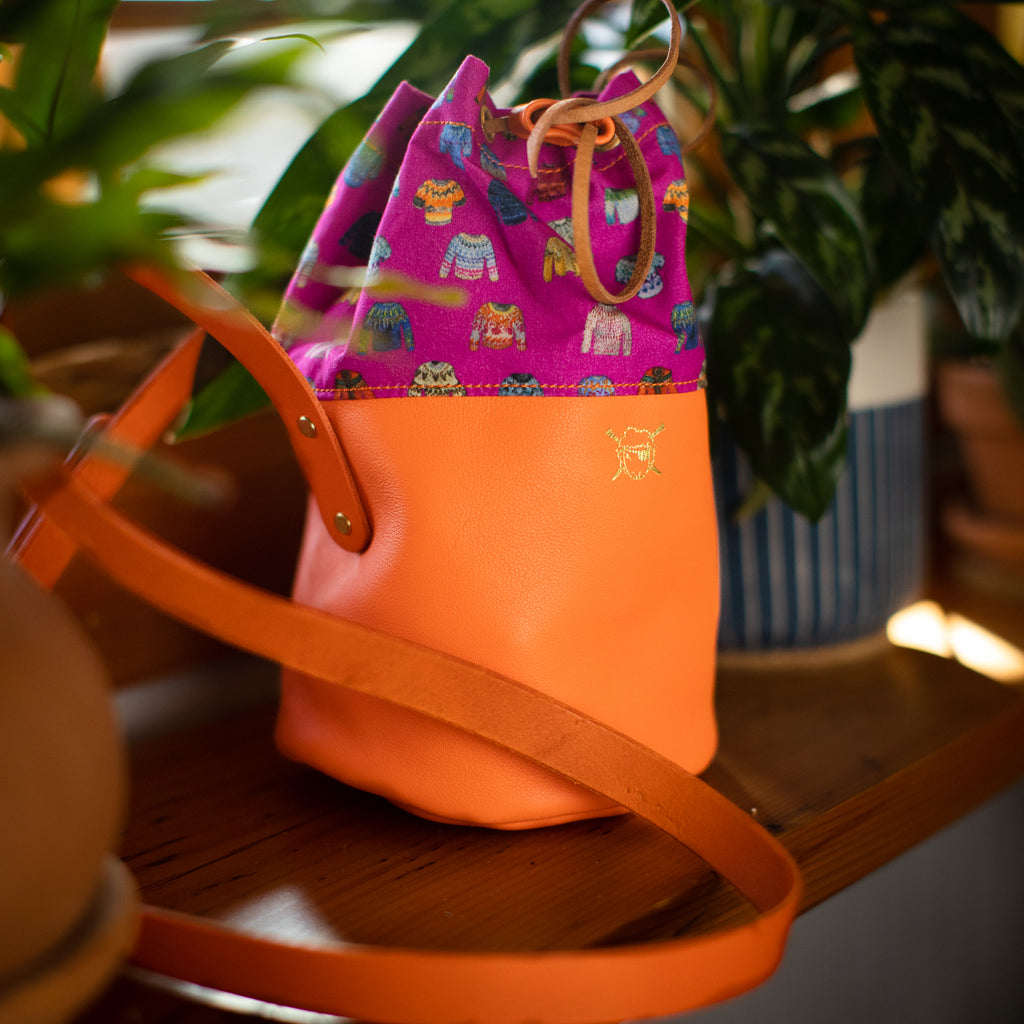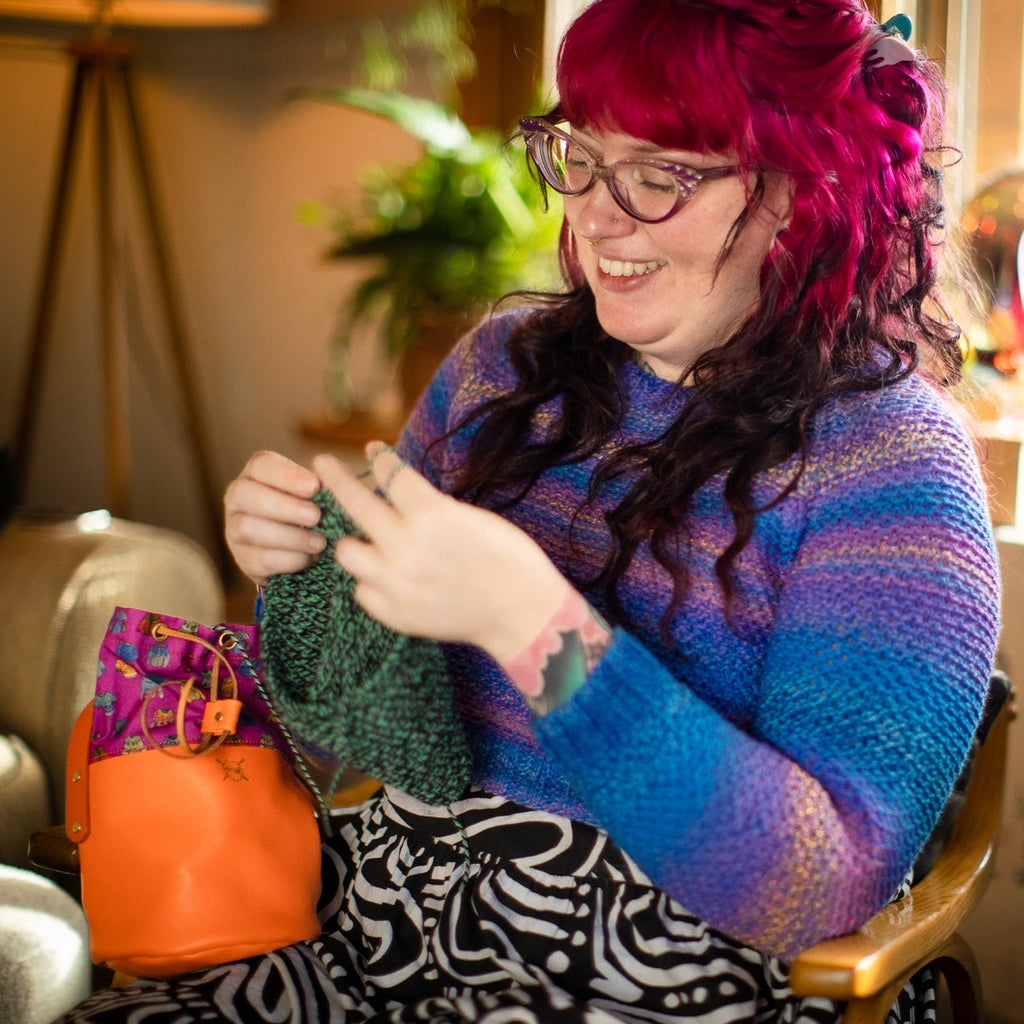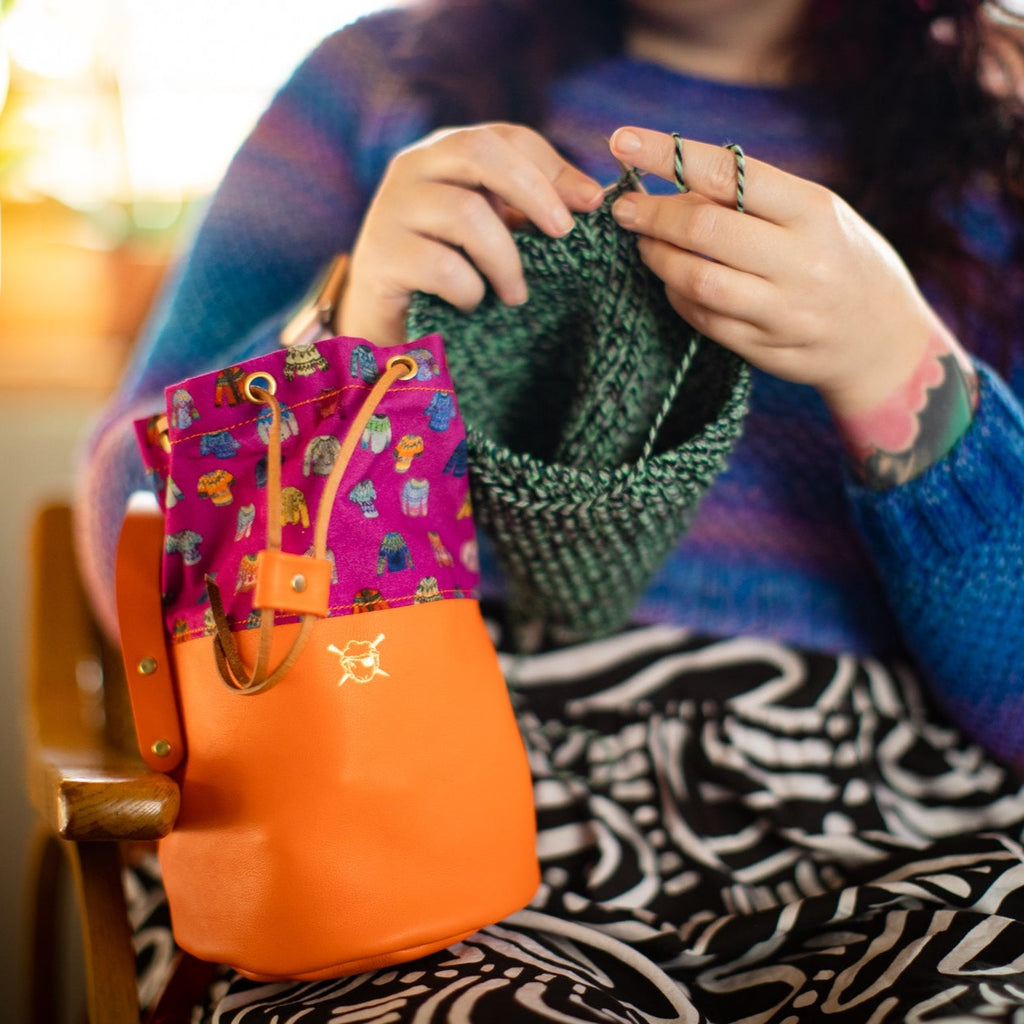 Hide & Hammer x Spincycle No.07 Bucket Bag
$ 174.00 $ 205.00
First of all, let me say how grateful we are for your enthusiasm over our first collaboration with Hide & Hammer on the Iconic No. 3 Roll Top Bag! We sold out the original run, plus TWO subsequent preorders. Y'all are the BEST! We apologize to everyone who missed this first collab, but we think you'll be pretty happy about these new designs!
Say hello to Hide & Hammer's No.07 Bucket Bag! It features a fabric upper with our now classic Sweater Weather motif and popping fuchsia backdrop. The same bright orange strap matches our previous collaboration. We sense a theme developing here.
Thanks to the watercolor stylings of graphic designer Nora Hughes @magicmarkerdesign, some of your favorite Spincycle sweaters pepper the top of this cute and stylish bag. 
About the bag:
Handmade with an Italian leather and fabric top.

The addition of the cross body strap makes this bag a staple... It's a timeless classic that goes with everything!

The bag is finished with a hand stitched leather pull toggle and lace stoppers.
Dimensions:
Base - approximately 6" across
Height - 9 1/2"



All of these bags are handmade in Nu's workshop, from the highest quality materials, all sourced from within the UK. 
ALL SALES ON SALE ITEMS ARE FINAL!  

ABOUT SPEED ... Our analytics tell us that the people who are able to complete checkout fastest are folks with Apple Pay on their phones, or PayPal and Google Pay on their laptops. Those folks trying to type in their credit card numbers at checkout almost never make it through in time.

ABOUT "CART JACKING" ... Adding items to your cart won't reserve it for you. It isn't yours until you make it all the way through the purchase process. We get a lot of emails from folks whose coveted items disappeared from their carts while shopping for more or while checking out. Unfortunately, we aren't able to offer shopping cart holds. That's a very sweet feature you've probably enjoyed when buying airline or concert tickets, but it's just not a thing on small business commerce websites.
[featured projects are Nurtured by Andrea Mowry & Montana Mountain Cowl by Andrea Mowry]