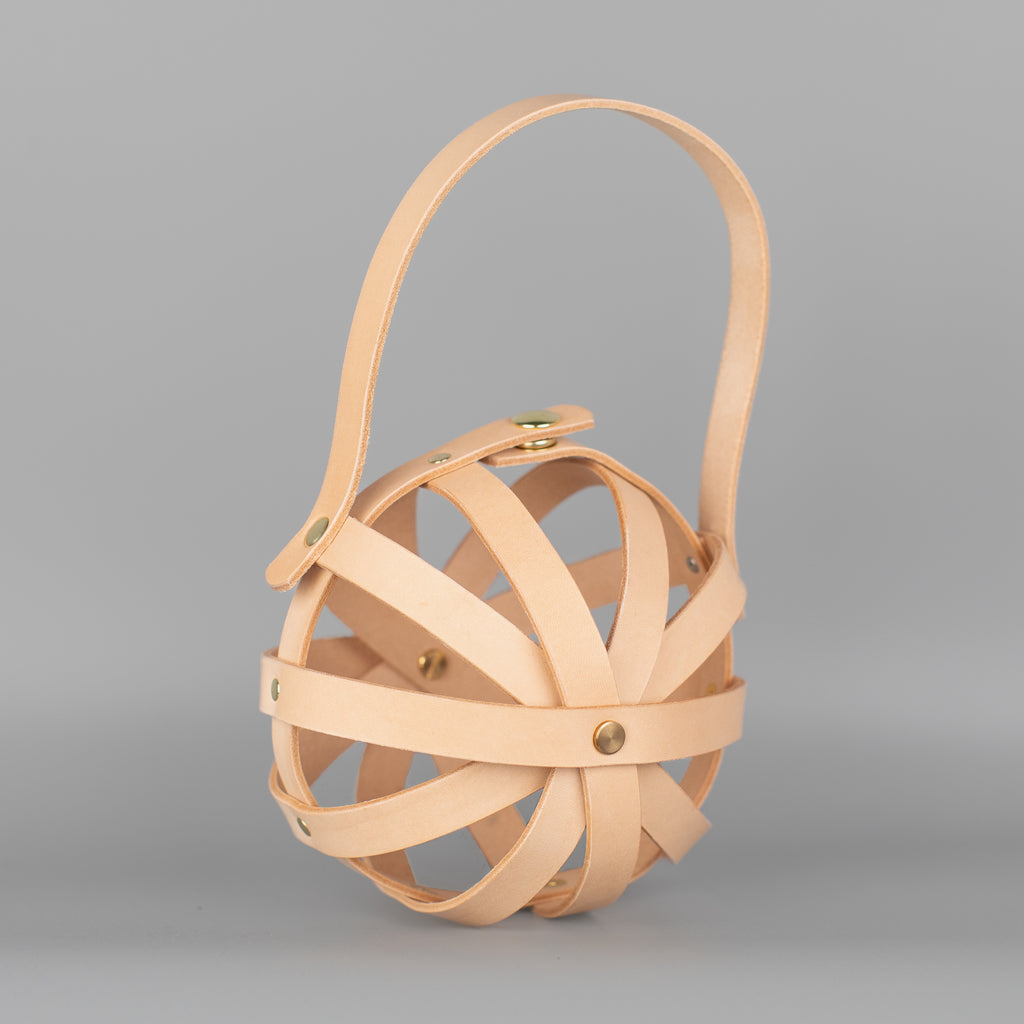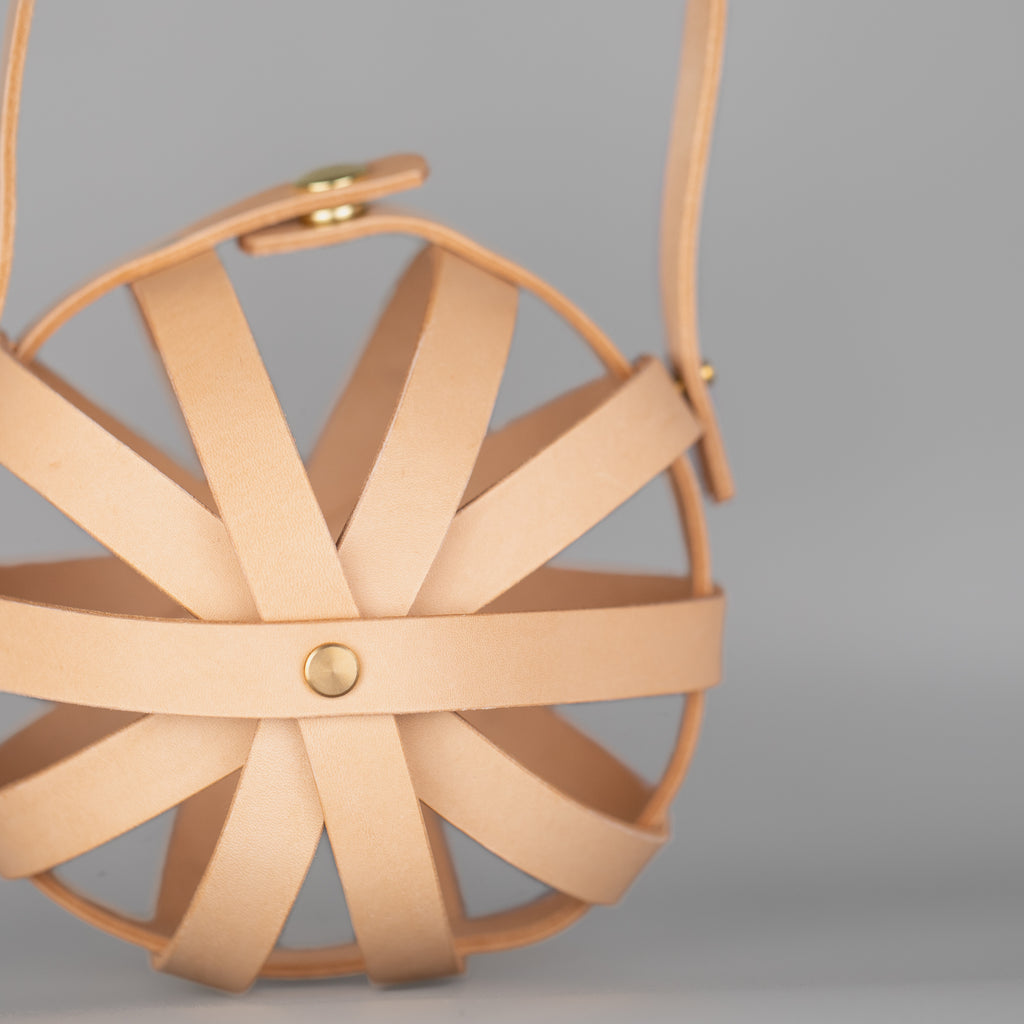 GEO.METRY COCOON (SMALL) - Natural
$ 84.00
We are obsessed. This genius yarn cage keeps yarn from rolling away, and prevents the dreaded "yarn-barf" that happens when center-pulling your cakes. You simply unsnap the entrance, insert your yarn and feed it out of the cage. The leather handle opens so you can hang it anywhere; or carry it over your wrist while you knit.
This is the smaller version, perfect for single cakes.
Handmade in Denmark using vegetable tanned leather.
Diameter - 15 cm Height - 13 cm