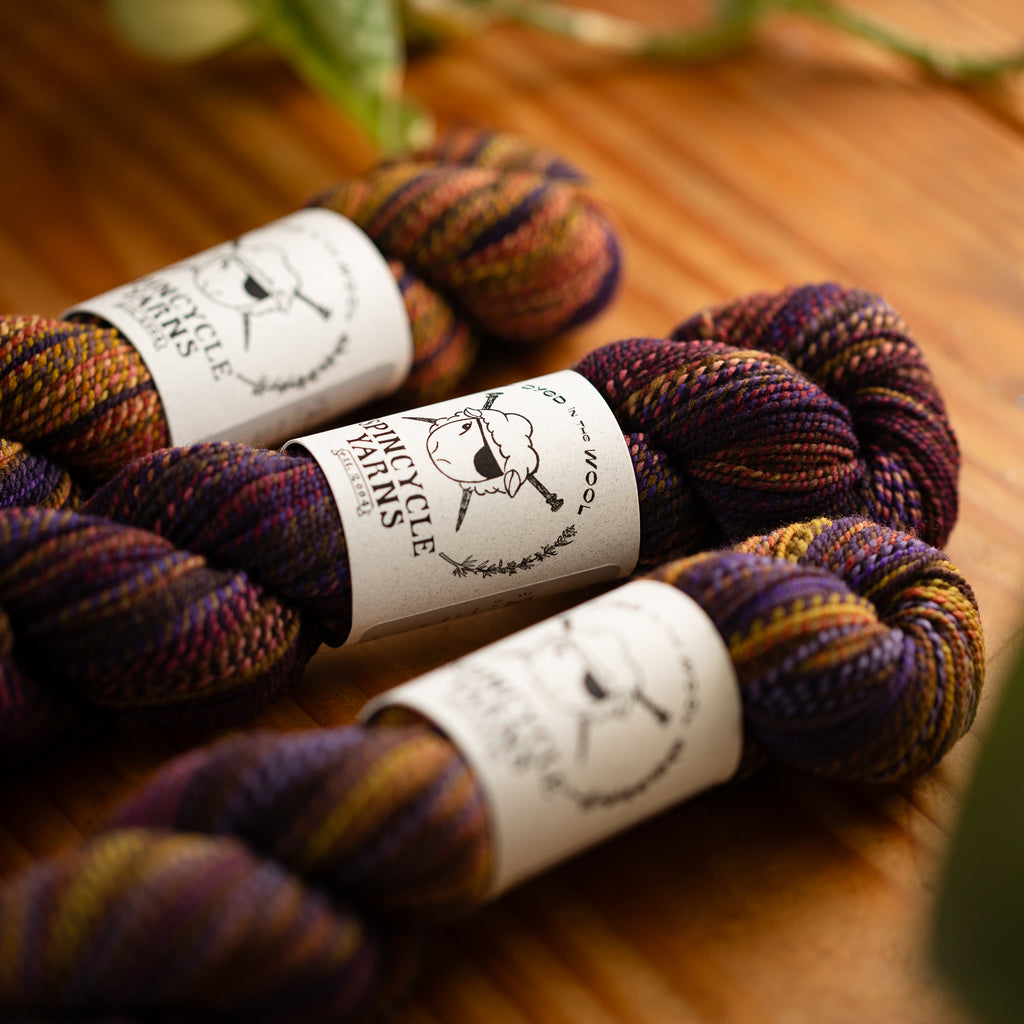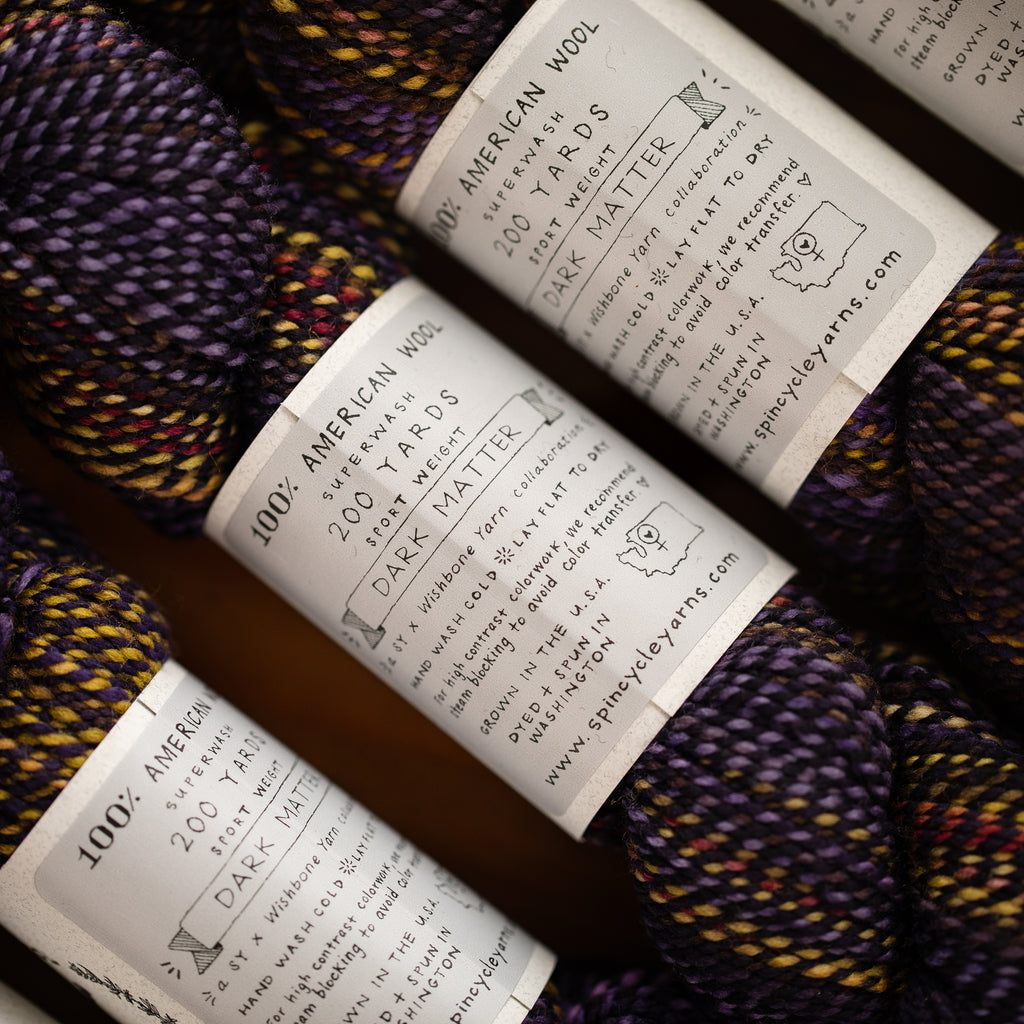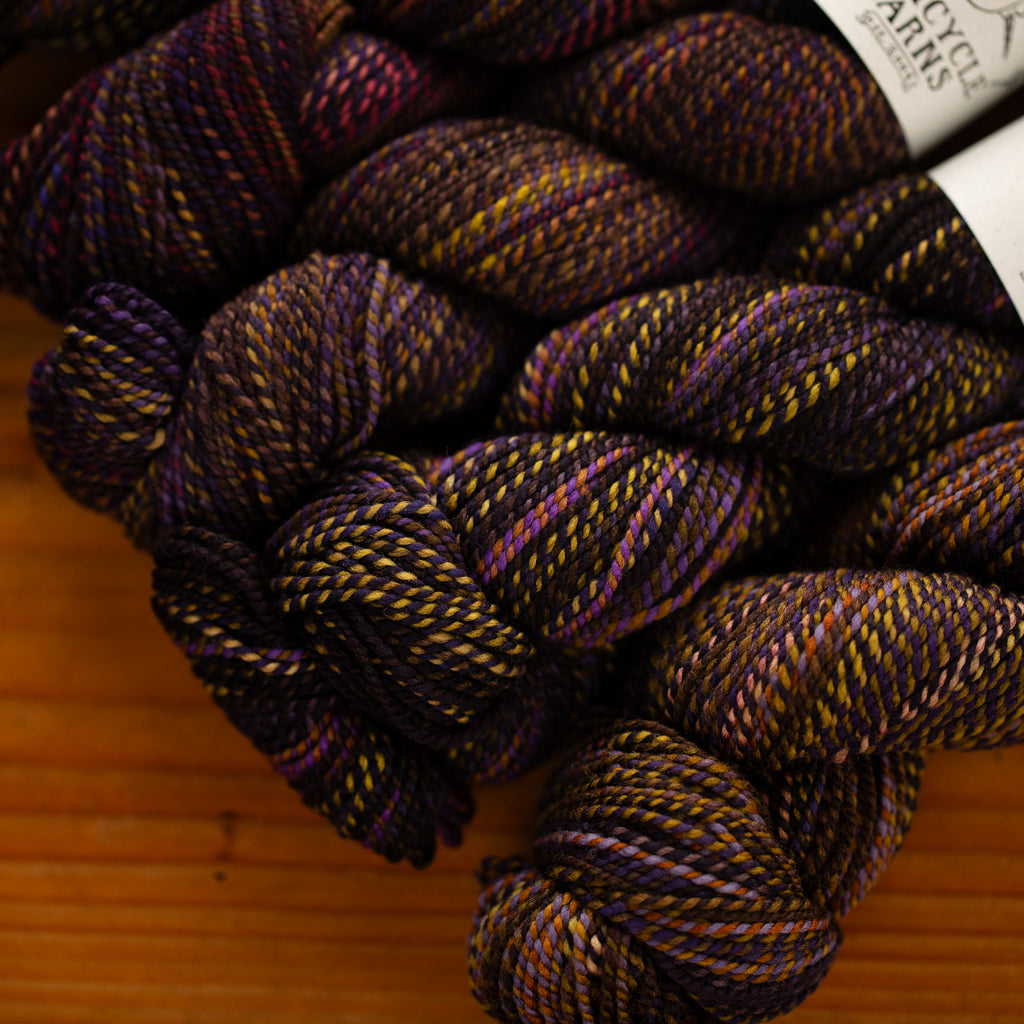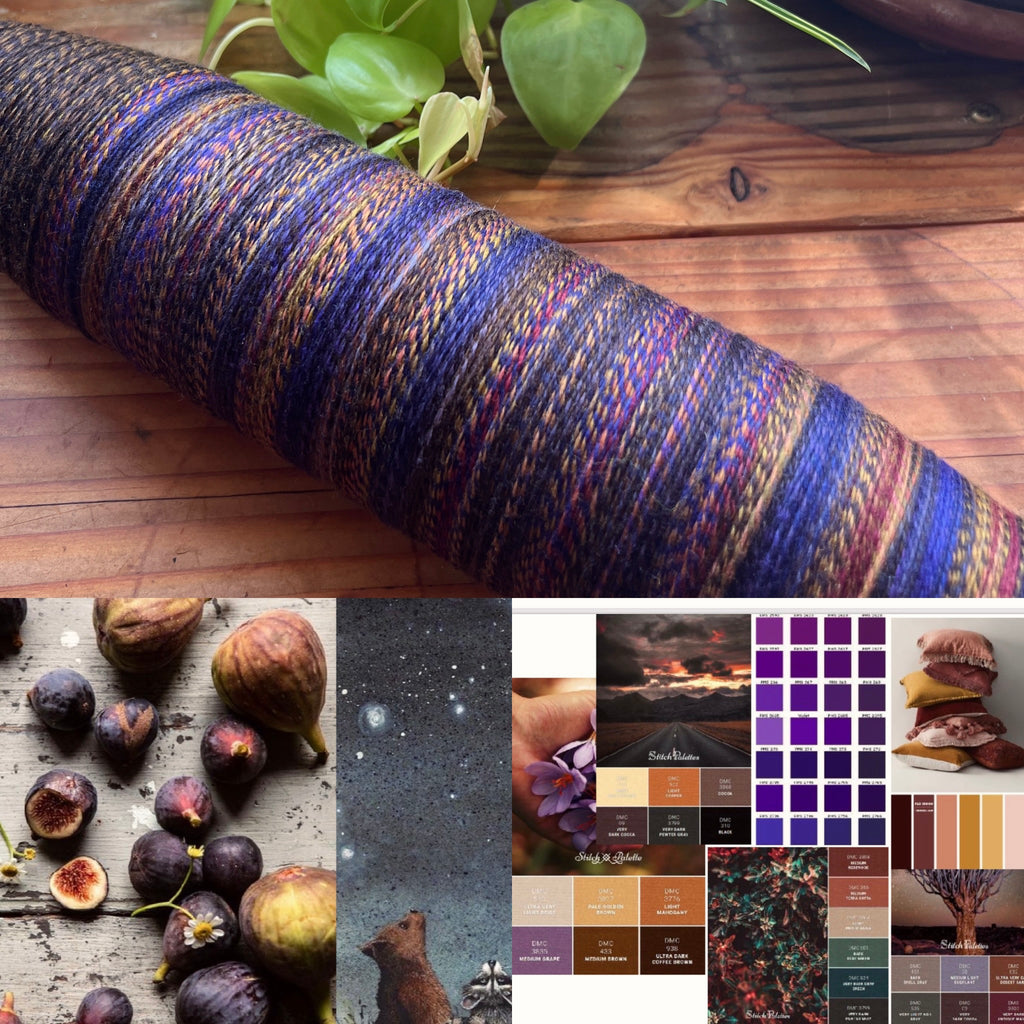 DARK MATTER - Dyed In The Wool - NEW COLLAB!
$ 34.00 $ 0.00
When Lily of Wishbone Yarn reached out to us about collaborating on a Custom Colorway, we couldn't wait to see what she would come up with. Of course her mood board sent us into the swoons. And not surprisingly, since the colorways she dyes herself are so clearly personal and set such a mood. We think Rachel's take on Lily's vision is an alchemist's dream. See for yourself!
We also admire Lily's dedication to sustainable dye practices. If you'd like to read further about her process click here.
Lily has been on a trunk show tour of the US, and if you've been lucky enough to have her visit your favorite LYS, you might have already picked up a few skeins of "Dark Matter." If not, our website and brick & mortar shop will be the exclusive places to find it. Due to the very complicated and expensive shipping in and out of South Africa, Lily has decided not deal with importing and exporting it. This could change in the future, but for now, "Dark Matter" will only be available from Lily's US trunk shows and directly from Spincycle. 
DYED IN THE WOOL • sport weight • 100% superwashed American wool • 200 yards per skein • hand wash cold, lay flat to dry • MADE IN THE USA FROM SHEEP TO SKEIN
You will receive a skein from this colorway, but not the exact skein pictured. • Due to our "dyed in the wool" process, each skein we produce is unique, even within a dyelot. • If you have specific color preferences, please leave a note in the box at checkout. • We recommend buying your entire yardage requirement for your project in the same transaction, so that we can hand select skeins that match.
For high contrast colorwork, we recommend steam blocking to avoid color transfer. • Some dyes are notoriously difficult to set, and may exhaust some color even after our final wash. • Please keep this in mind if you are combining any hand dyed yarn with a light color in the same project. • If you plan to combine a hand dyed yarn, especially a very saturated colorway, with a lighter yarn, we suggest you test your darker skeins for possible color transfer by soaking them first. • To wash your knitwear, a quick cold water dip with a no-rinse wool wash is recommended.