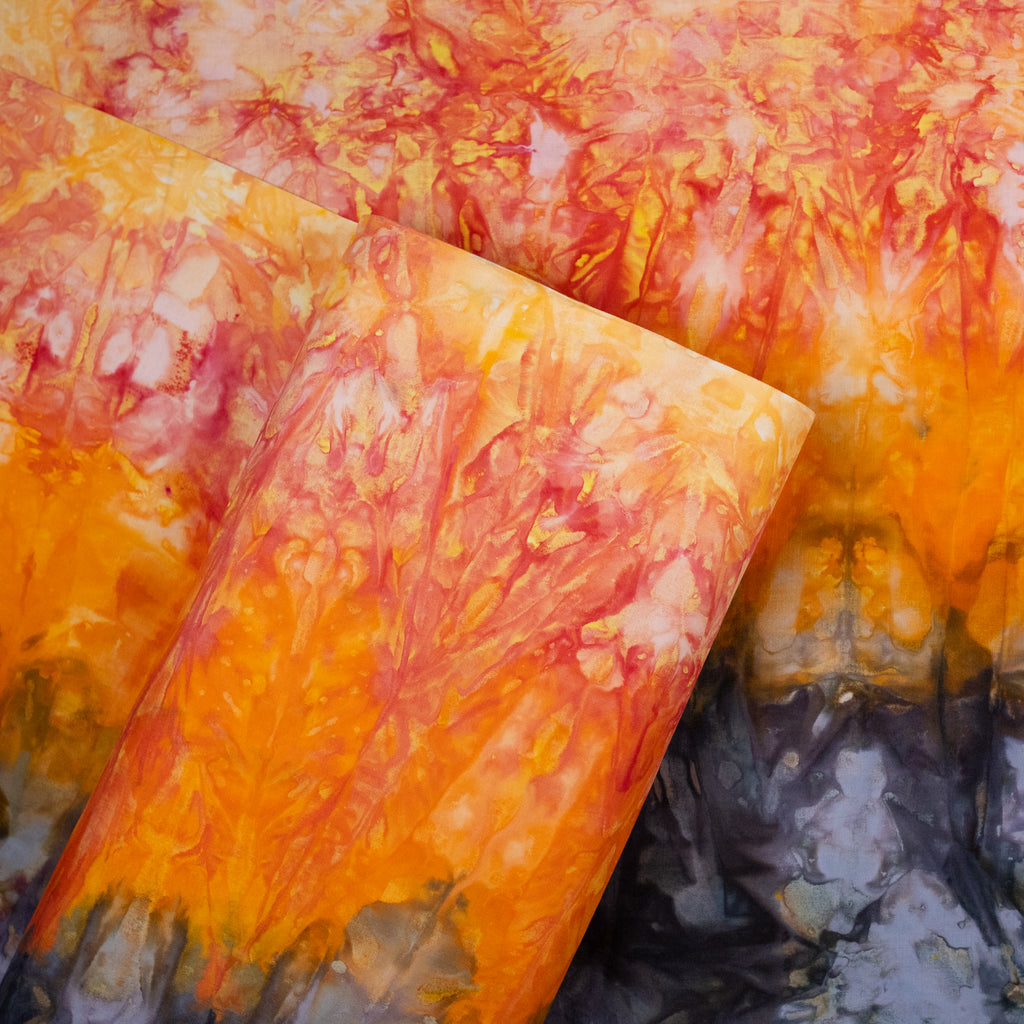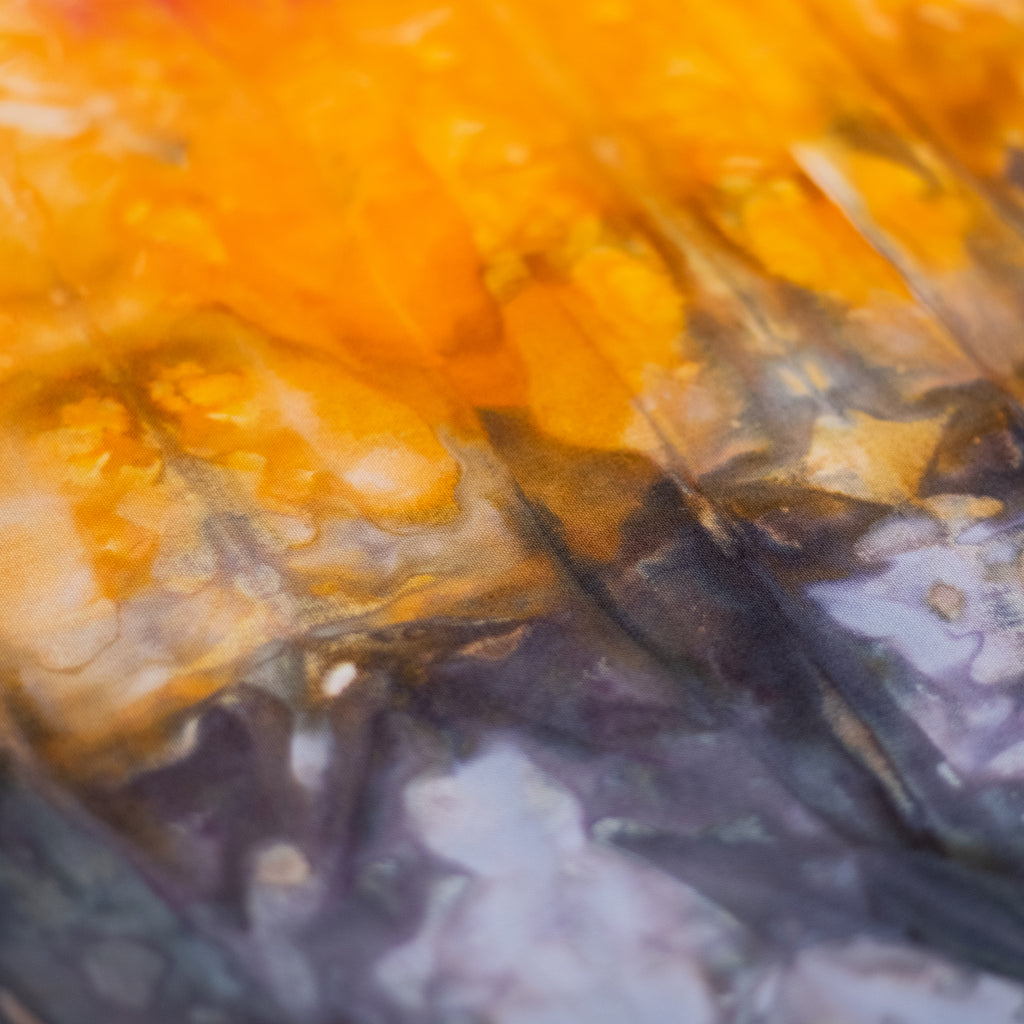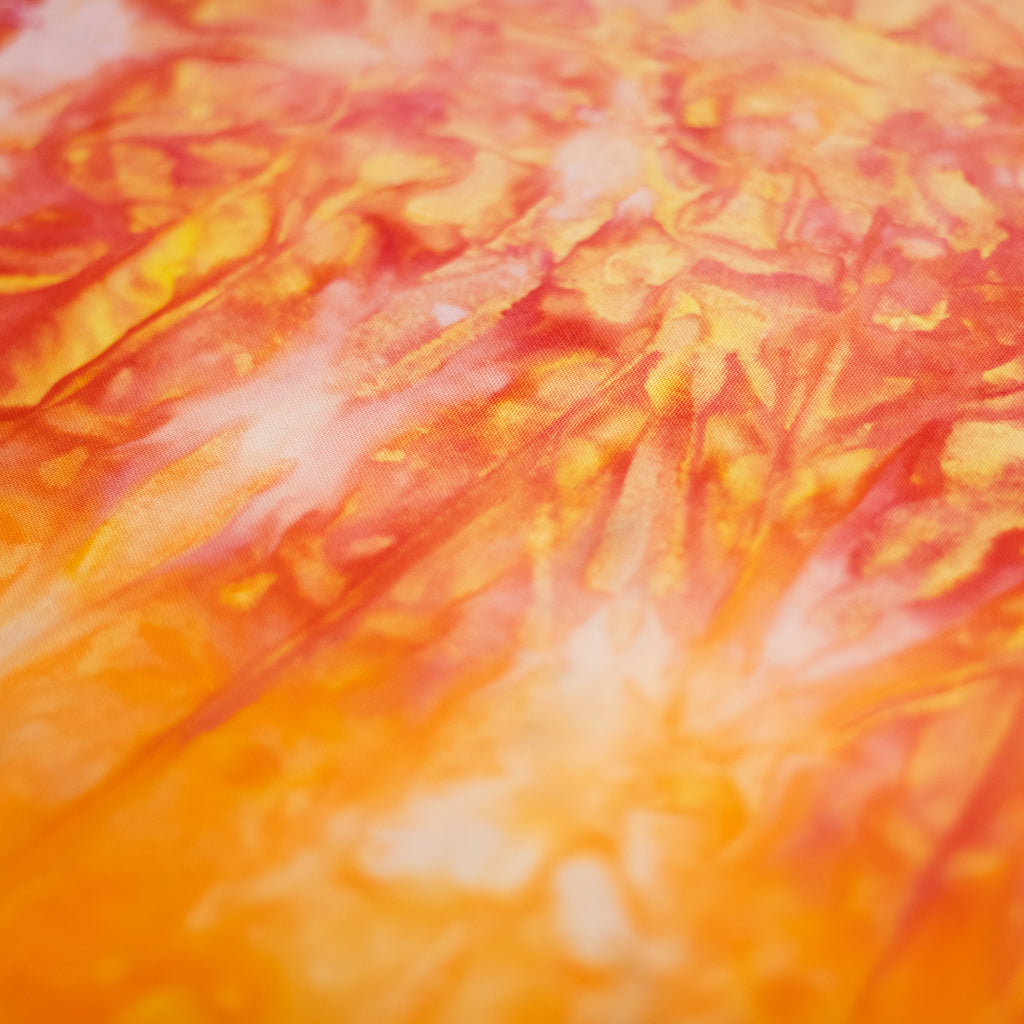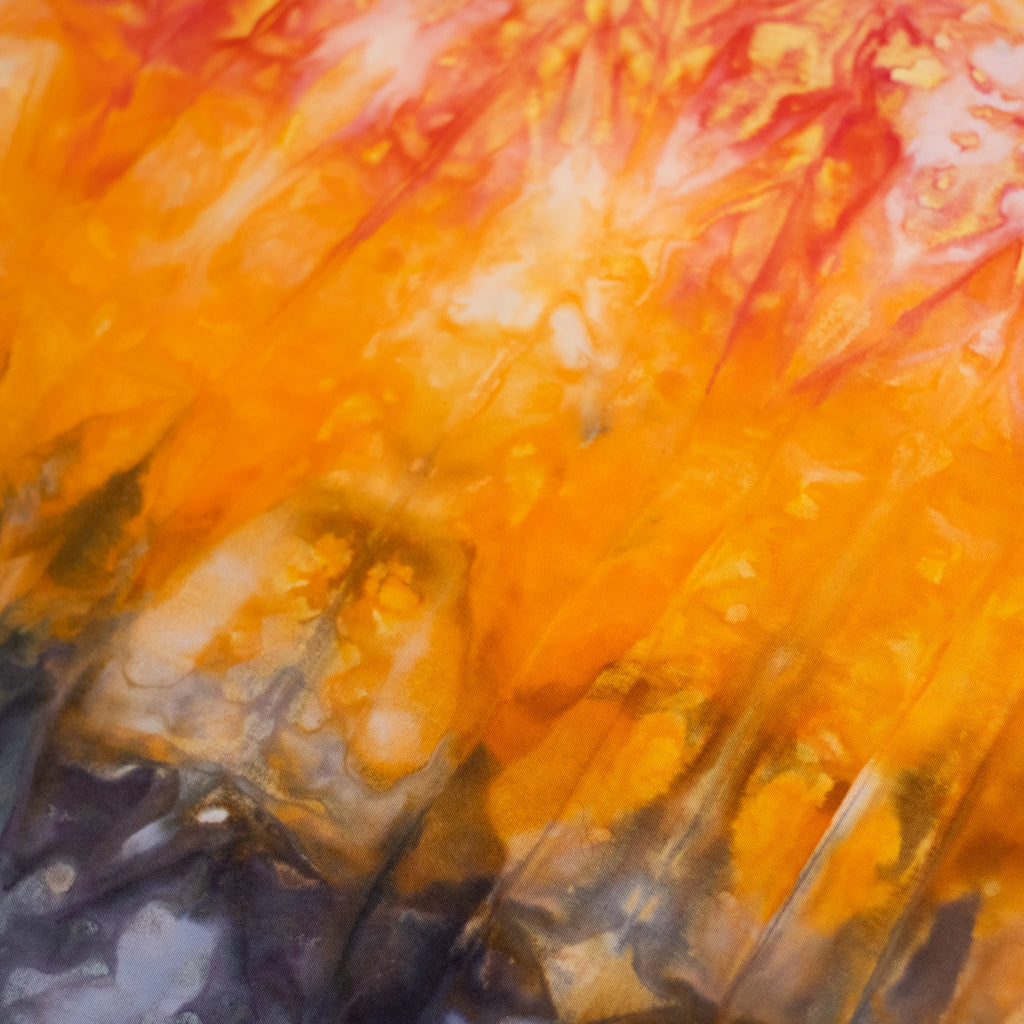 BURNING SENSATION * Ice Dyed Cotton * sold by HALF YARD
$ 15.00
The fabric is 100% cotton, 42" pre-washed width. It has been washed and dried so expect zero shrinkage!
Please note, fabric is sold here by the HALF YARD. So, for example, "quantity 1" will be 1/2 yard, "quantity 3" will be 1.5 yards, and so on. 
No returns or exchanges on cut fabric. 

Similarly to our yarn, you will receive a cut of fabric from this bolt, but not the exact pictured. Each inch of fabric we ice dye is unique! We recommend buying your entire yardage requirement for your project all at once, as the fabric is one of a kind.
About Supply Co...
Maybe you've been following Kate and Rachel's newest venture, Supply Co.? We certainly hope so, because there is a LOT going on over there that we don't always have room for in our online shop! We're talking kits, exclusives, and, most recently, ice-dyed cotton and linen fabrics! Yep, turns out the spinsters are pretty effing good at dyeing plant fibers too!
Even if you can't visit in person, shopping at our brick and mortar is easy. You can book a virtual appointment, or you can dm the shop's instagram. As long as we are not too busy, we check the dm's often.
However, the shop can get busy and we might drop off of the dm's suddenly, but we will circle back! If you need our undivided attention, however, booking an appointment is the best way to go.