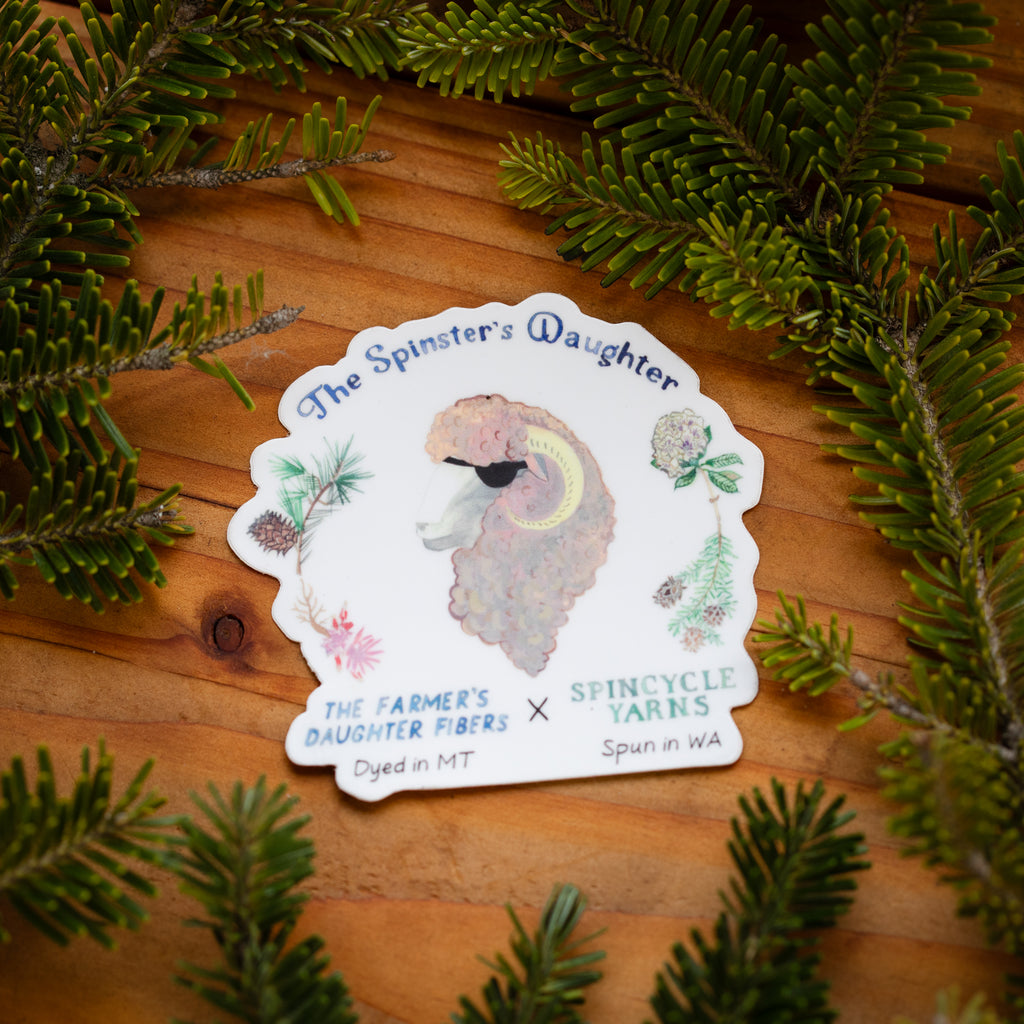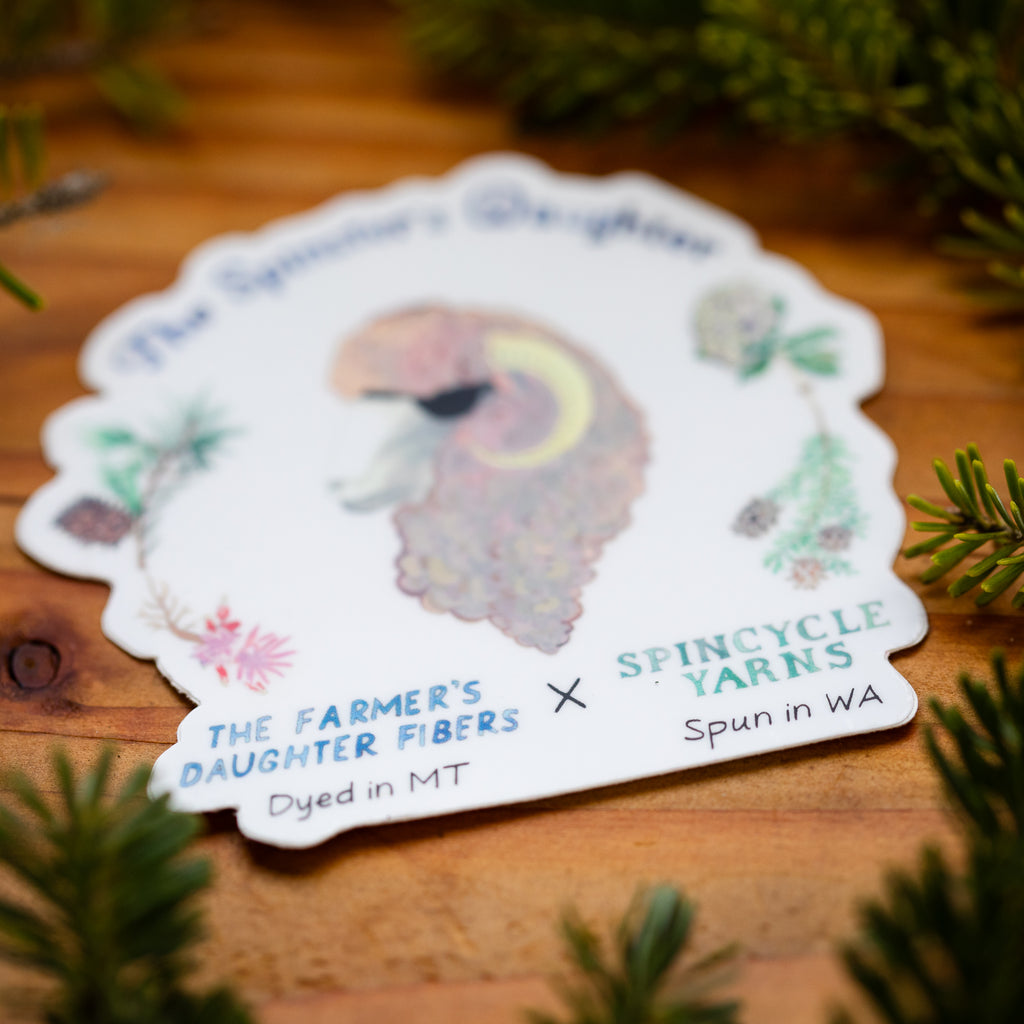 SPINSTER'S DAUGHTER STICKER
$ 5.00
If you recognize the cute, yet perfect renderings on our Spinster's Daughter labels you're probably on the right track! Our favorite illustrator, Nora Hughes of @magicmarkerdesign, has worked her magic again with this beautiful watercolor. It features the State Flower and Tree of both Montana and Washington where Spinster's Daughter was dyed and spun, respectively. 
We loved this design so much that we turned it into a sticker! Stick it wherever you sit and knit.
Dimensions: W-3"x H-2.75"