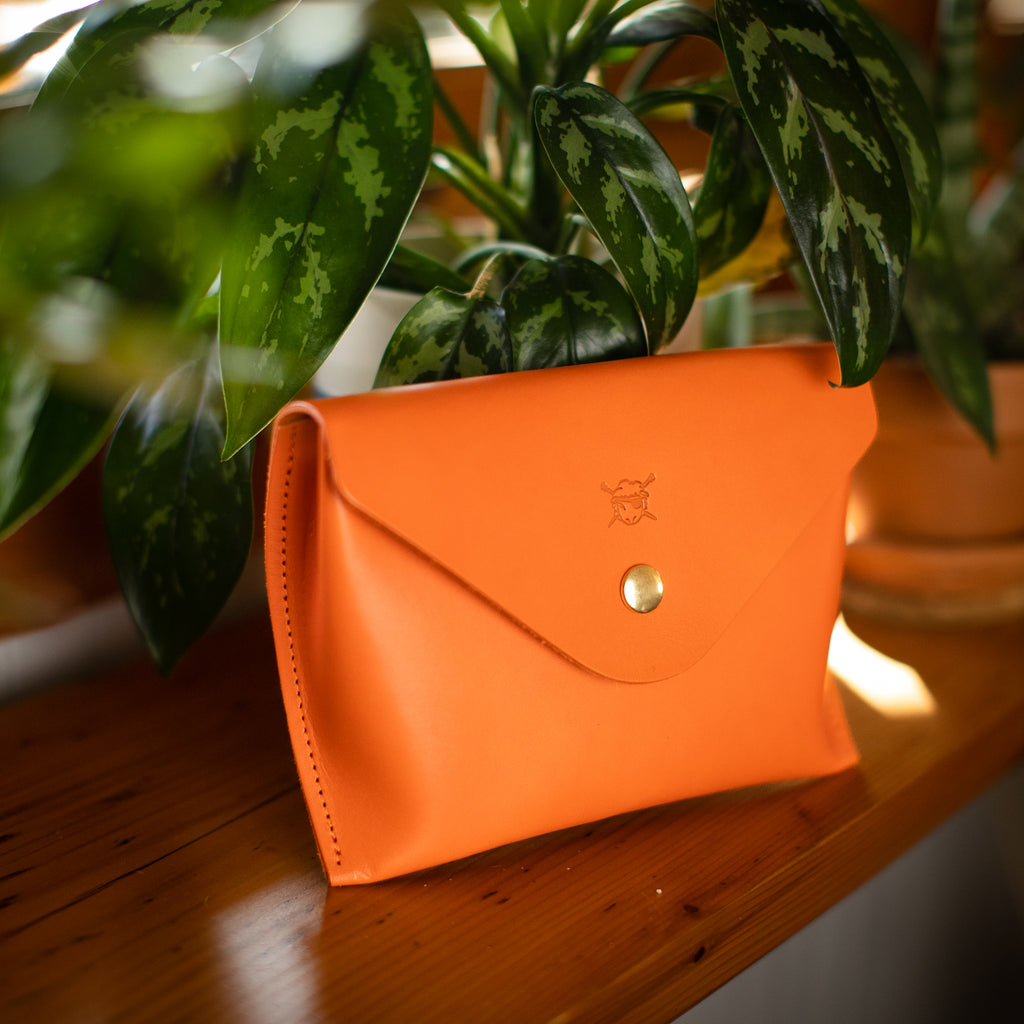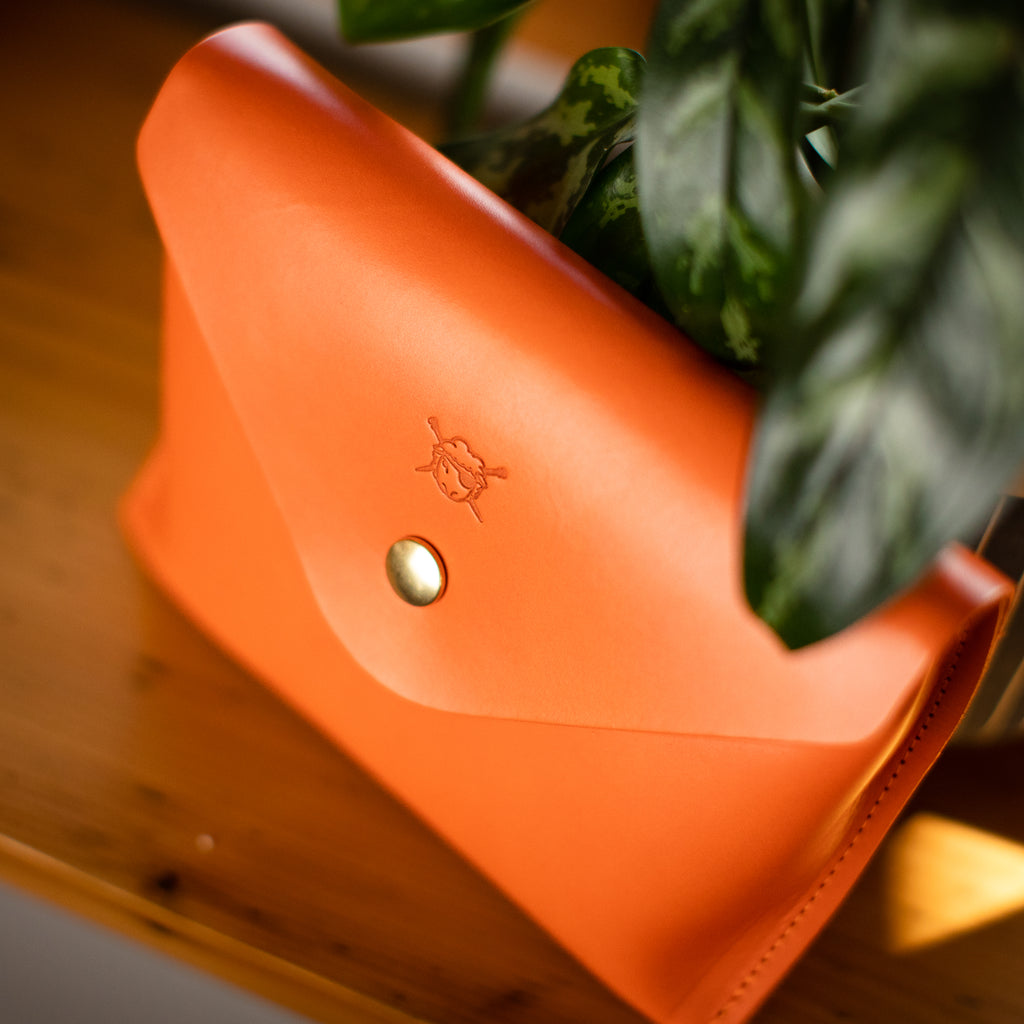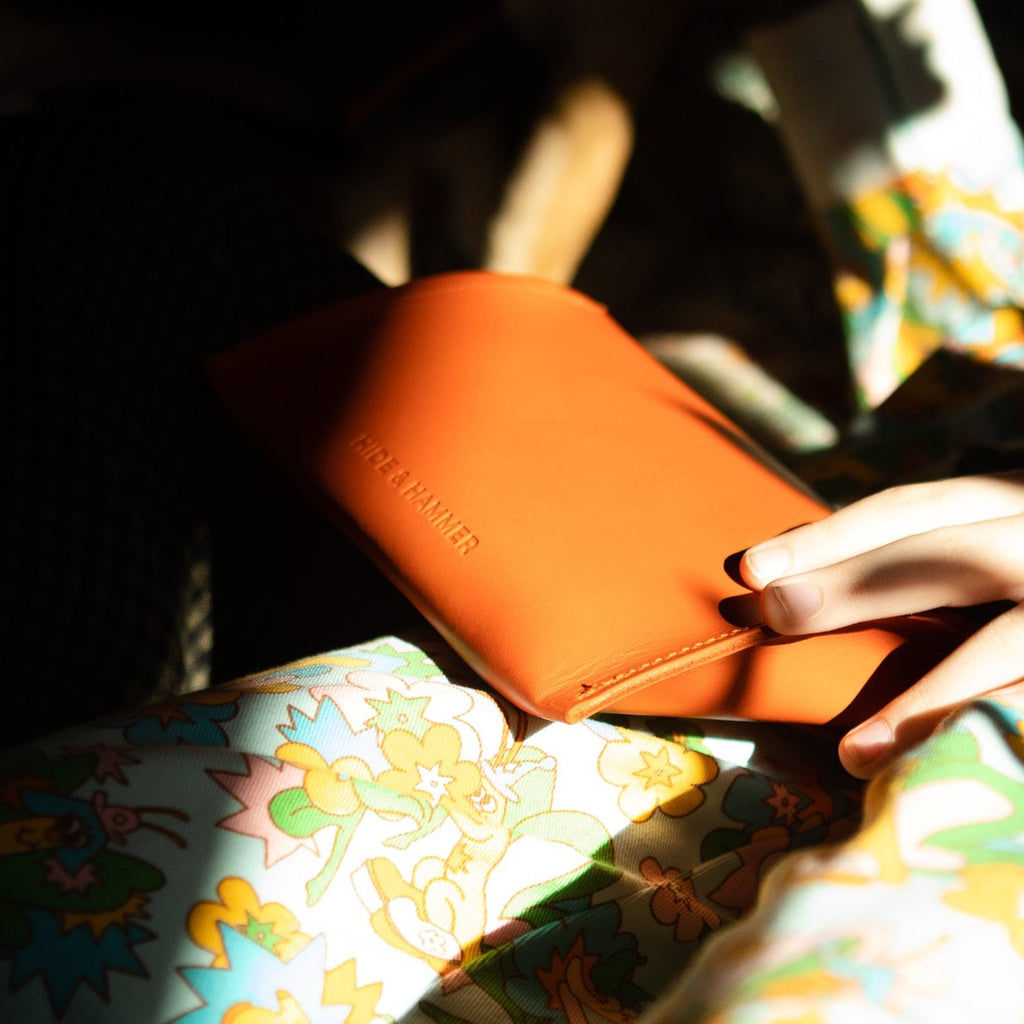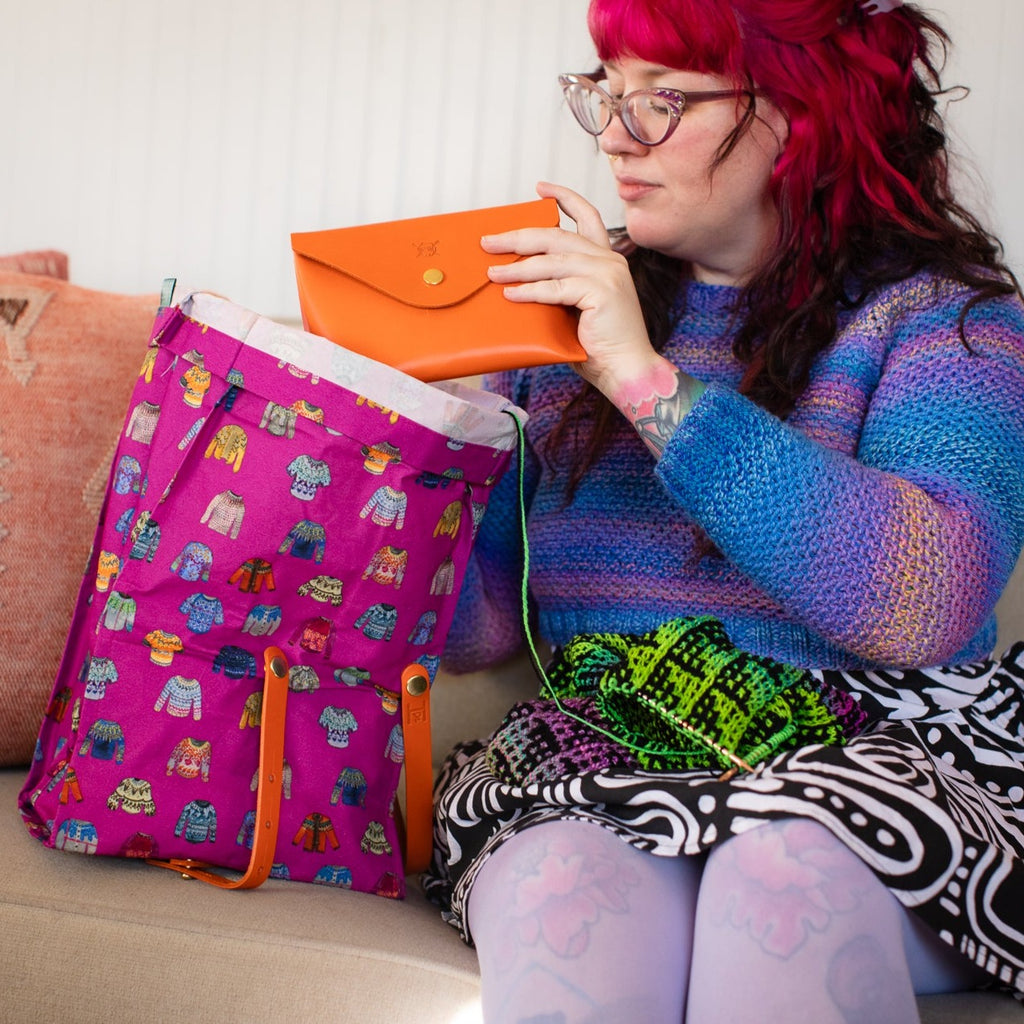 Hide & Hammer x Spincycle Iconic No.03 Pocket Pouch
$ 99.00
First of all, let me say how grateful we are for your enthusiasm over our first collaboration with Hide & Hammer on the Iconic No. 3 Roll Top Bag! We sold out the original run, plus TWO subsequent preorders. Y'all are the BEST! We apologize to everyone who missed this first collab, but we think you'll be pretty happy about these new designs!
About the bag:
Hide & Hammer's premium 03 pocket pouch slots perfectly into your 03 project bag.

This beautiful leather pocket pouch is the ideal accessory for your 03 collection. Simply add all of your project needs into one handy leather pouch, making it easier to keep everything in one place, transfer all your items to another bag or keep them by your side.
Exquisitely handmade for the perfect fit

Premium Italian leather

Transfer your notions in one go

Ideal accessory for your 03 project bag
Dimensions:
7" x 5" x1"
18cm x 13cm x 3cm

All of these bags are handmade in Nu's workshop, from the highest quality materials, all sourced from within the UK.