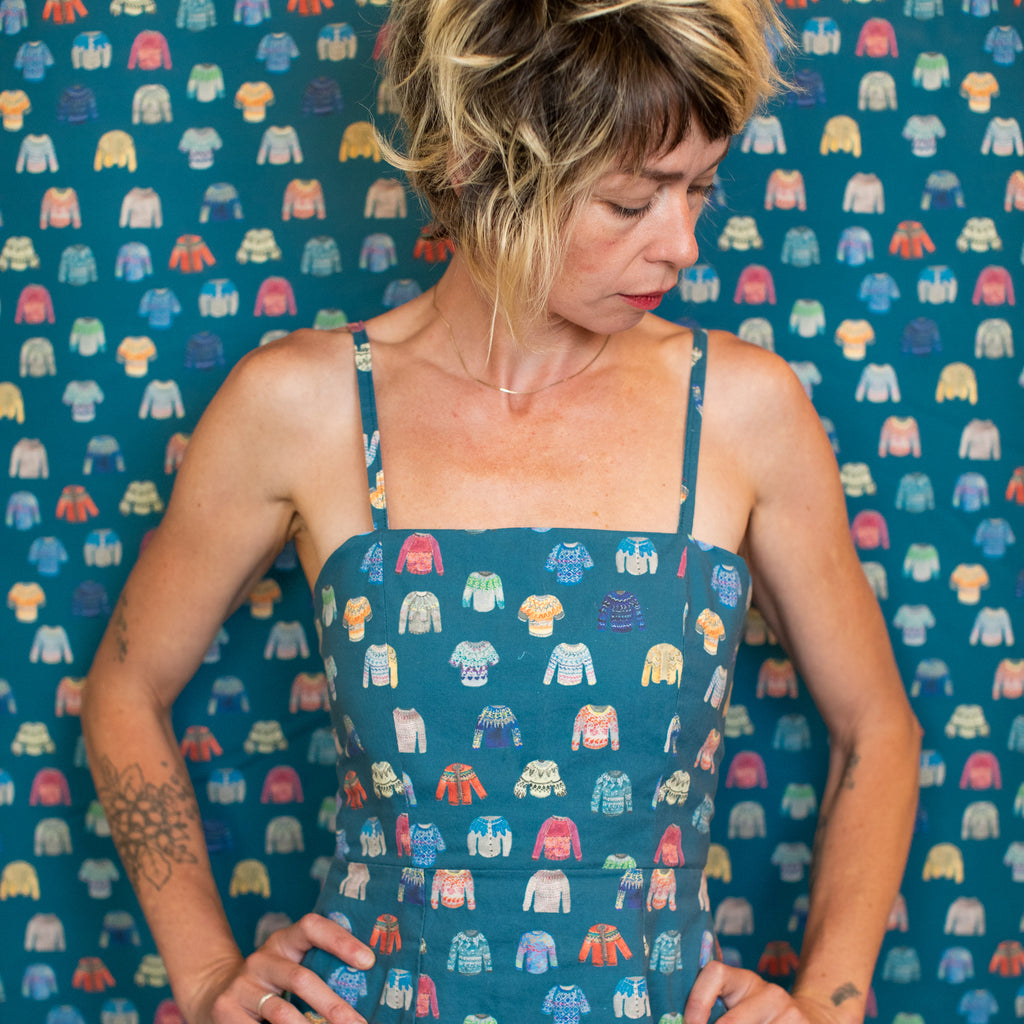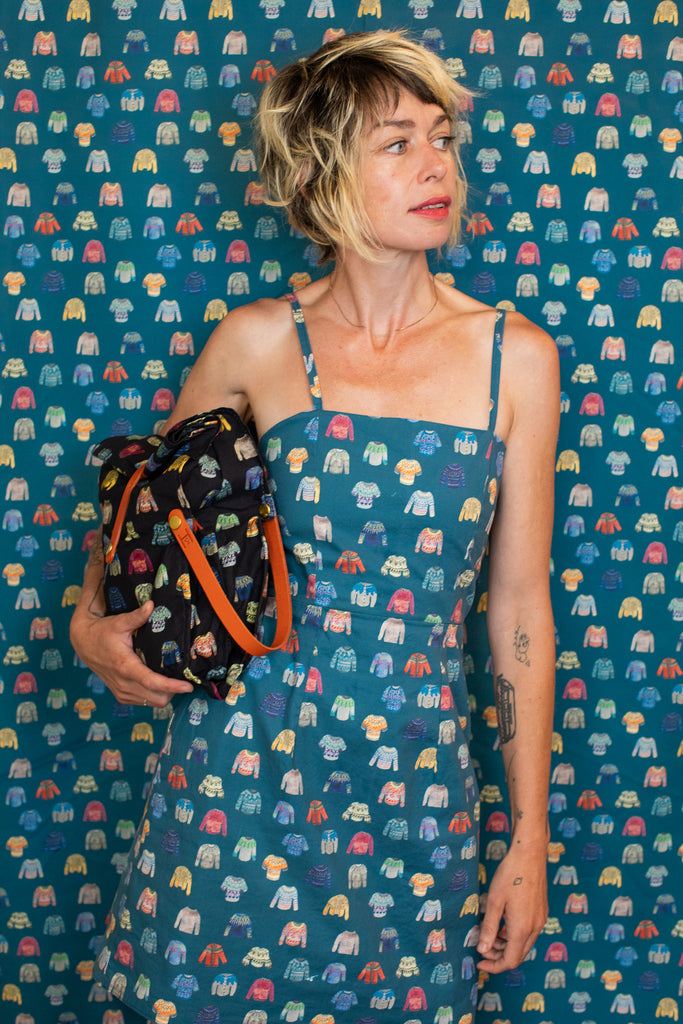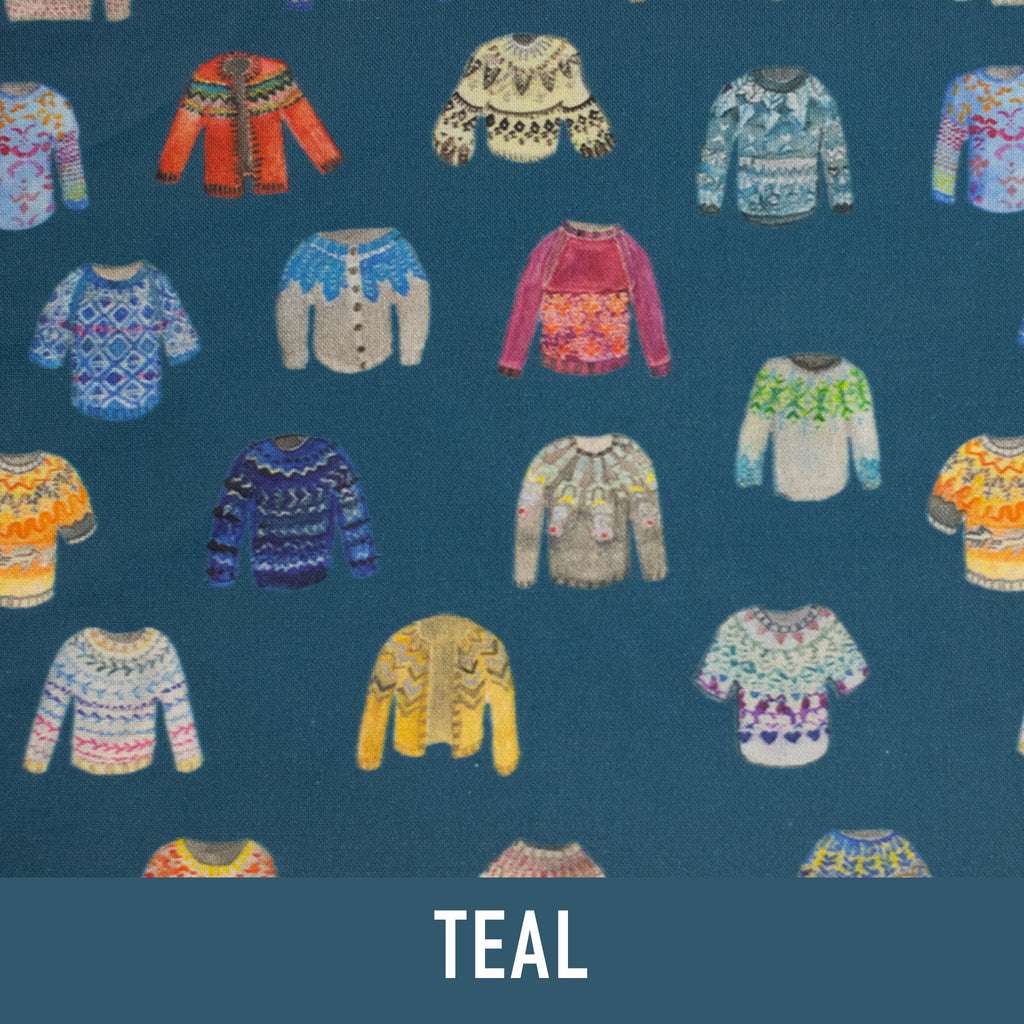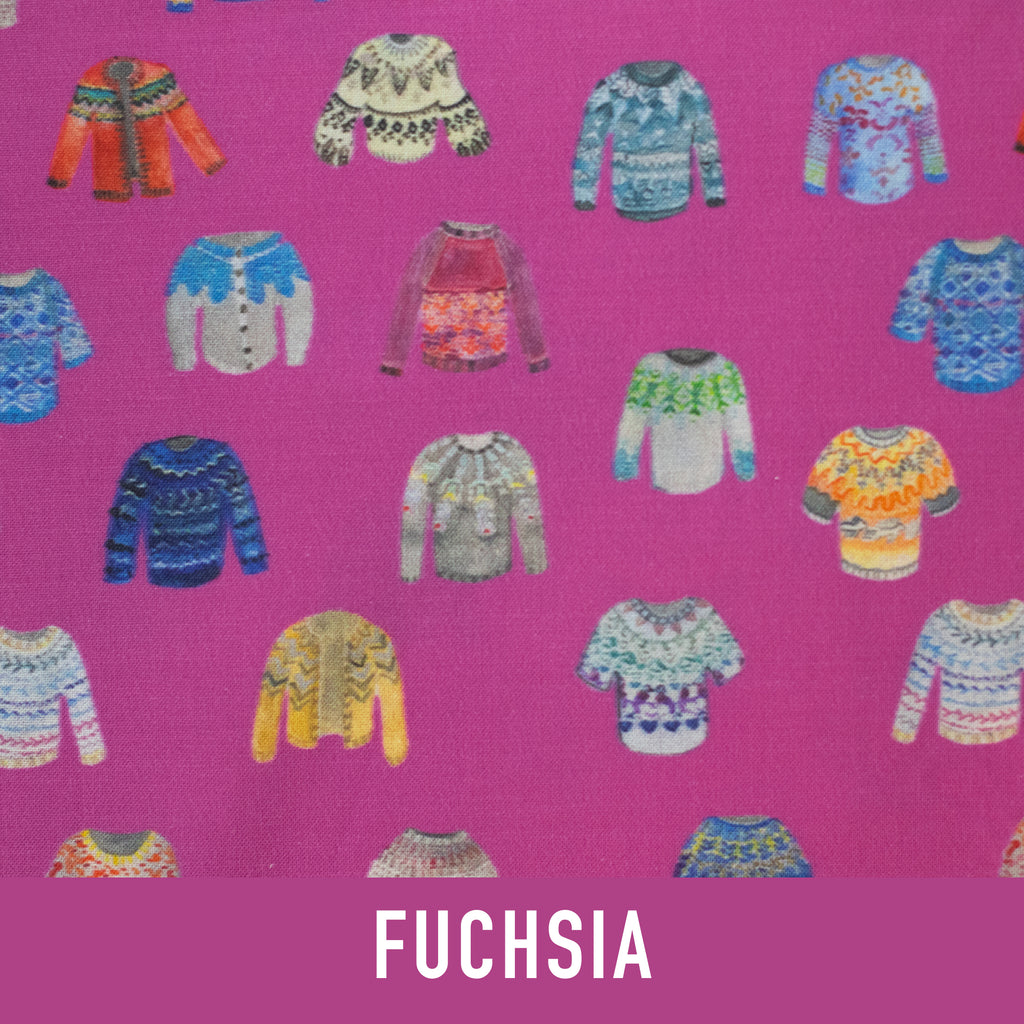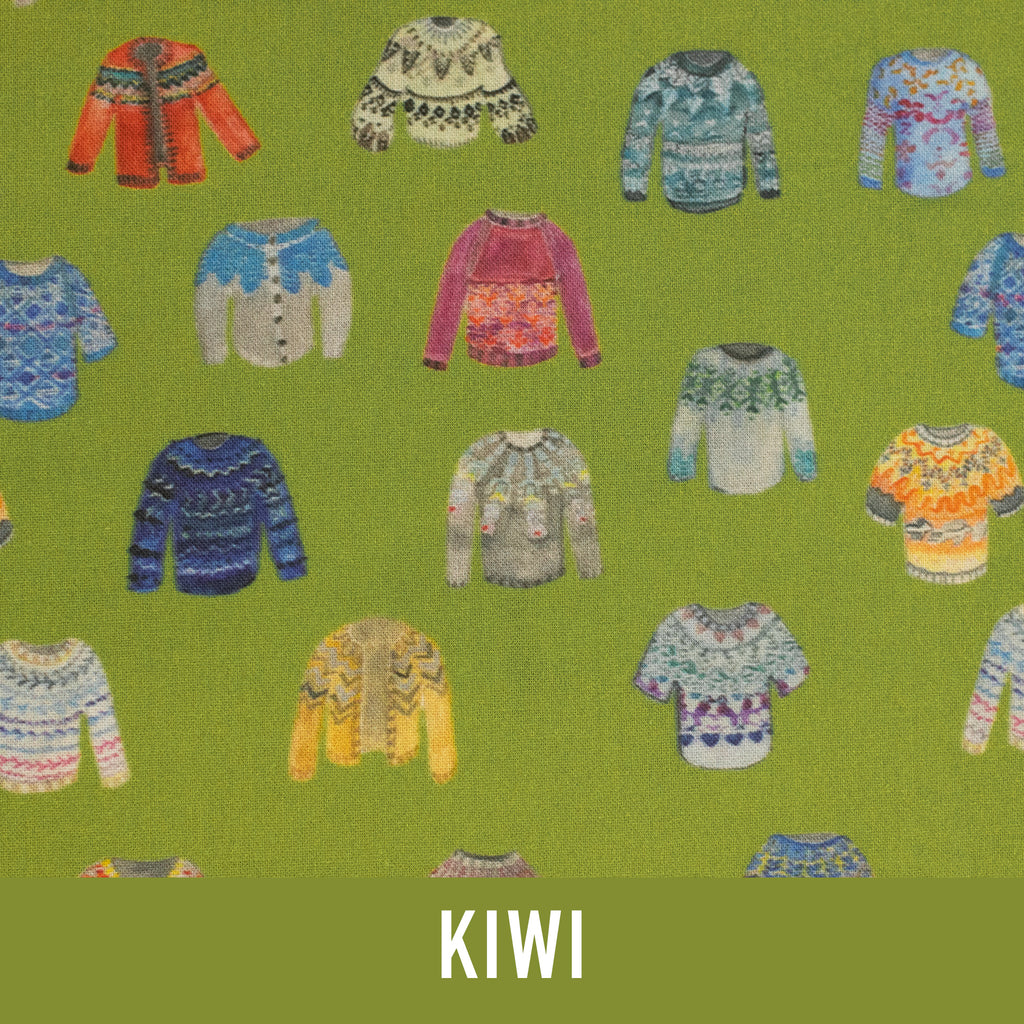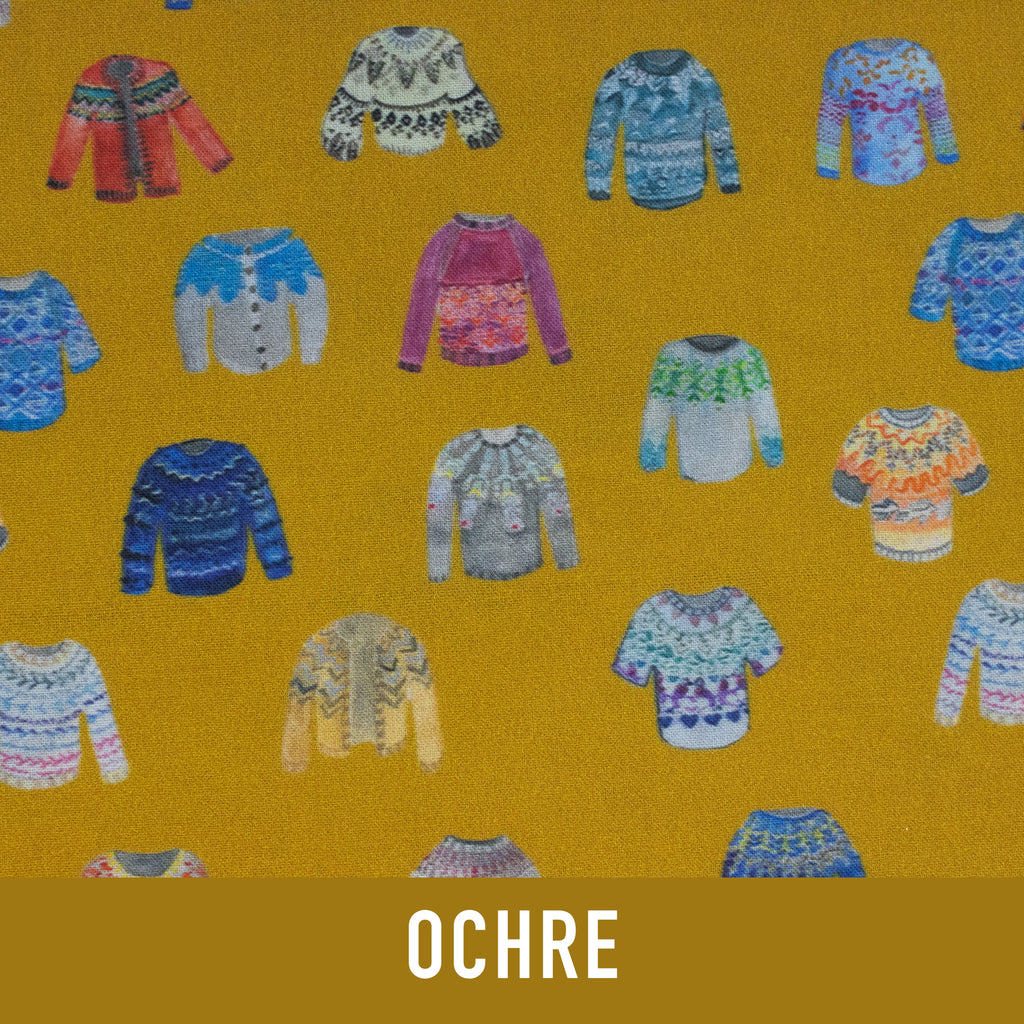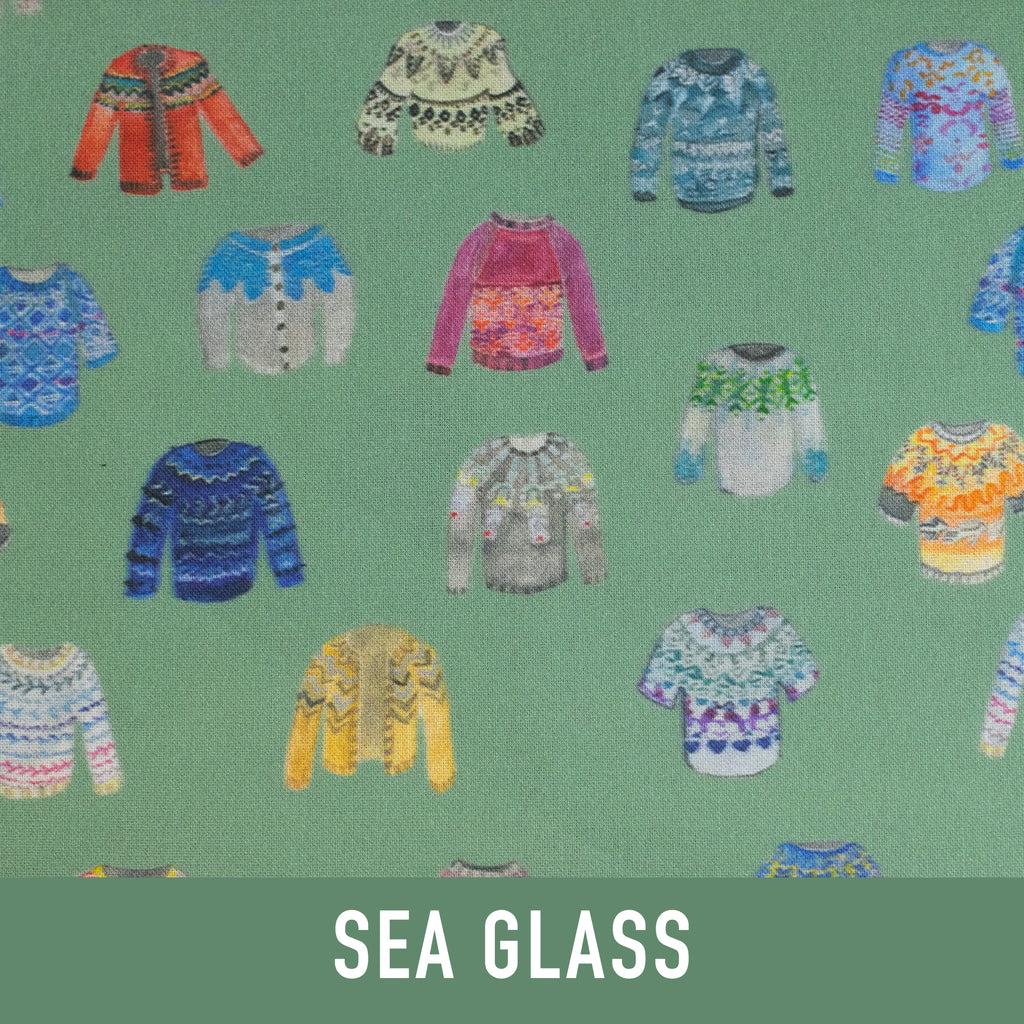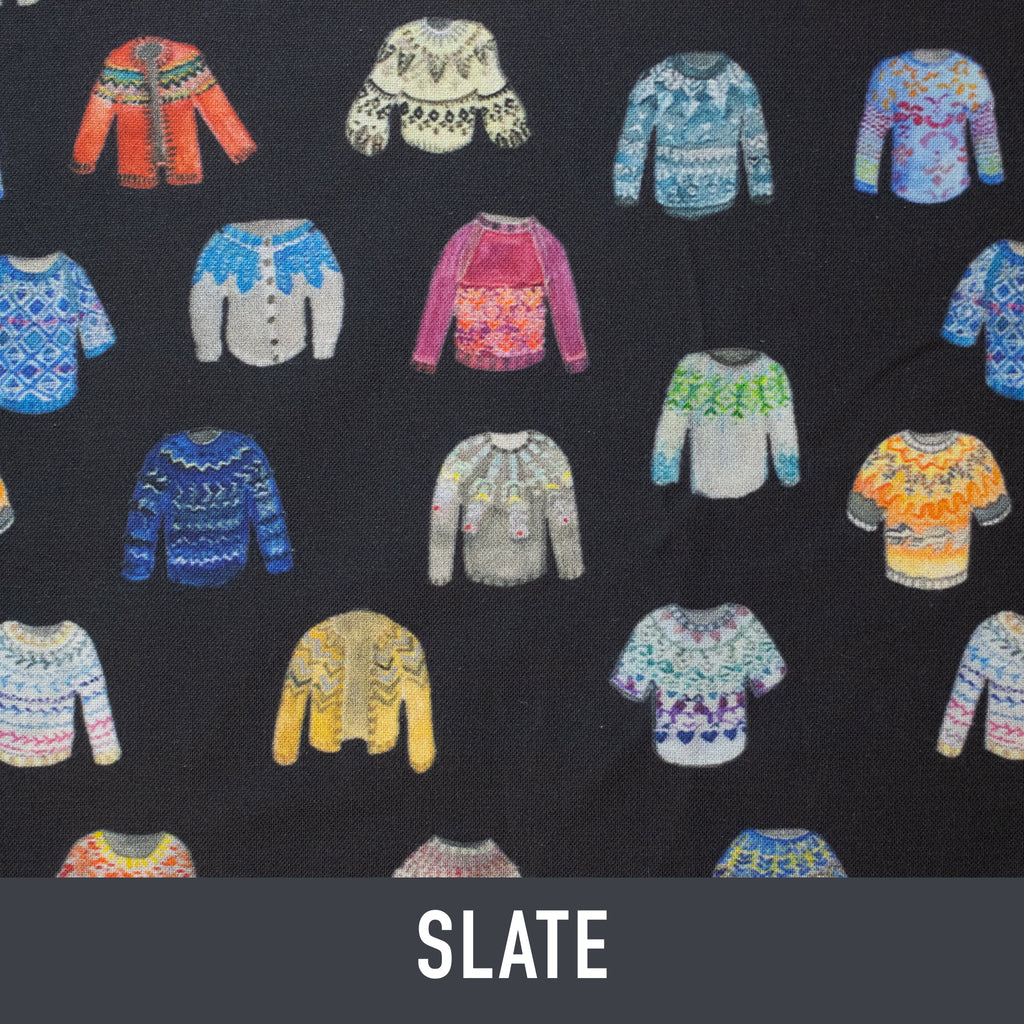 Sweater Weather Quilting Cotton * sold by HALF YARD
$ 14.00
You can't stop us from pasting these tiny sweaters on anything and EVERYTHING in sight. Inspired by some of our favorite designs featuring Spincycle, Nora Hughes (@magicmarkerdesign), hand painted itty bitty sweaters and created this amazing fabric! See if you can spot your favorite Spincycle design!
When Nora, the incredible artist behind our hand drawn tags, enamel pins, and the fabric for our Hide & Hammer Bag collaboration, whipped this dress up for herself with our custom Sweater Weather fabric we had to do a very special photoshoot. Please enjoy Nora modeling her very own artwork!
The fabric is 100% cotton, 42" pre-washed width.

Please note, fabric is sold here by the HALF YARD. So, for example, "quantity 1" will be 1/2 yard, "quantity 3" will be 1.5 yards, and so on. 
No returns or exchanges on cut fabric. Sewing pattern sold separately.