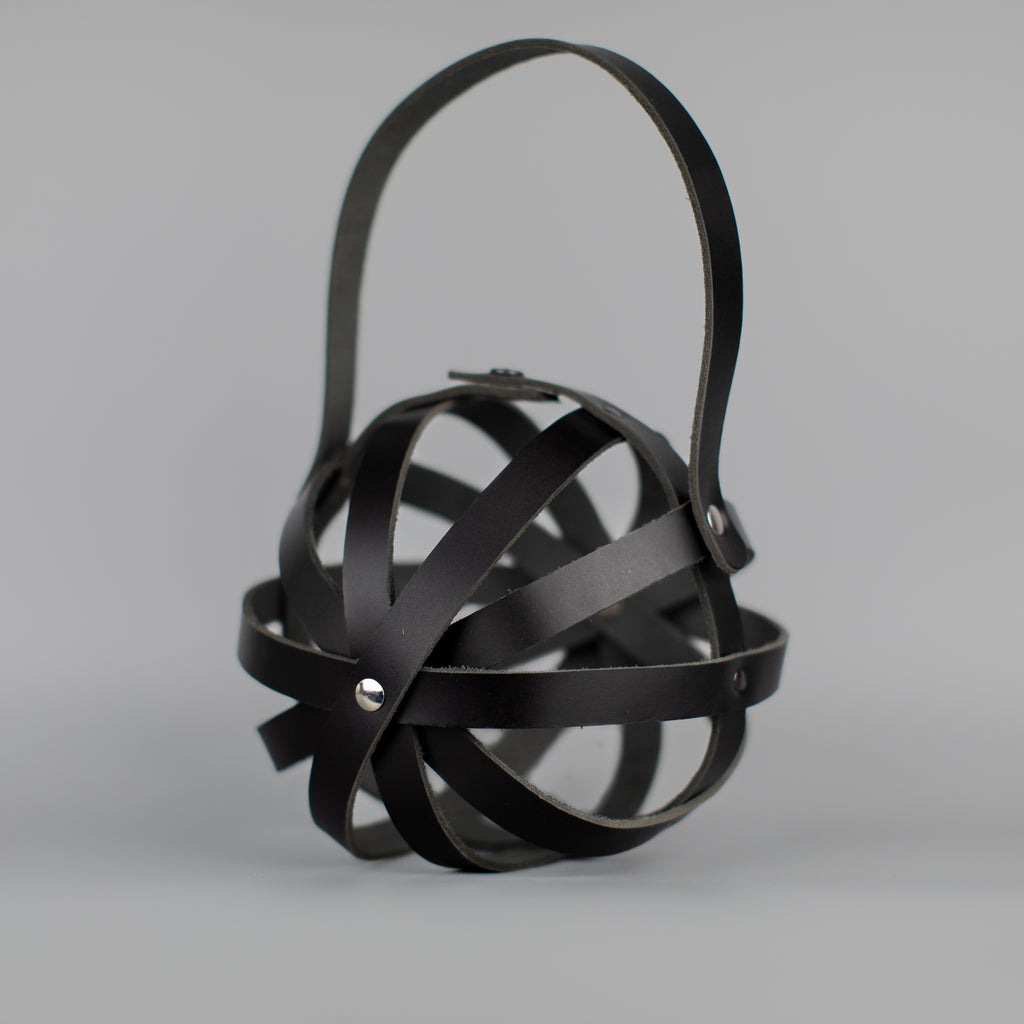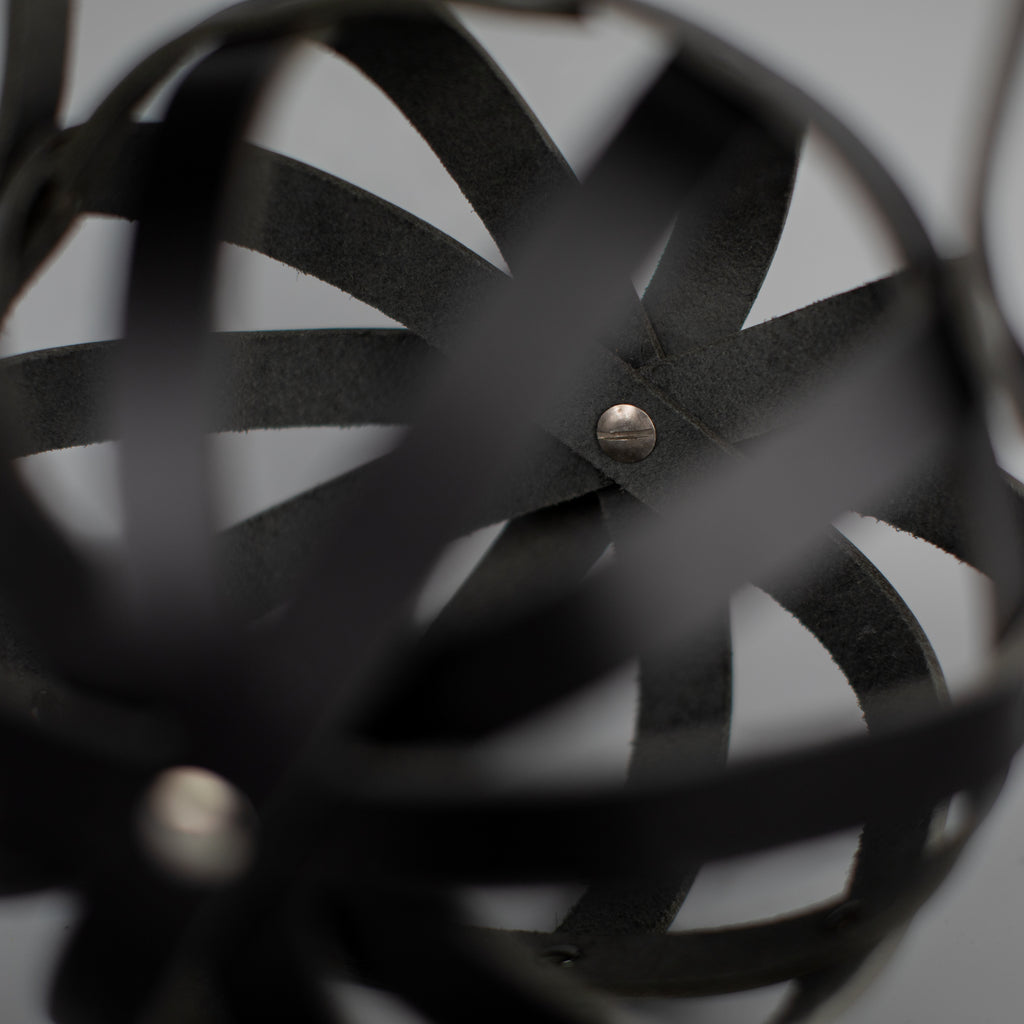 GEO.METRY COCOON (LARGE) - Black
$ 92.00
We are obsessed. This genius yarn cage keeps yarn from rolling away, and prevents the dreaded "yarn-barf" that happens when center-pulling your cakes. You simply unsnap the entrance, insert your yarn and feed it out of the cage. The leather handle opens so you can hang it anywhere; or carry it over your wrist while you knit.
This is the larger version, perfect for big balls and colorwork, since you can fit two cakes inside this cocoon.

Handmade in vegetable tanned leather in Denmark.
Diameter - 17 cm Height - 16.3 cm