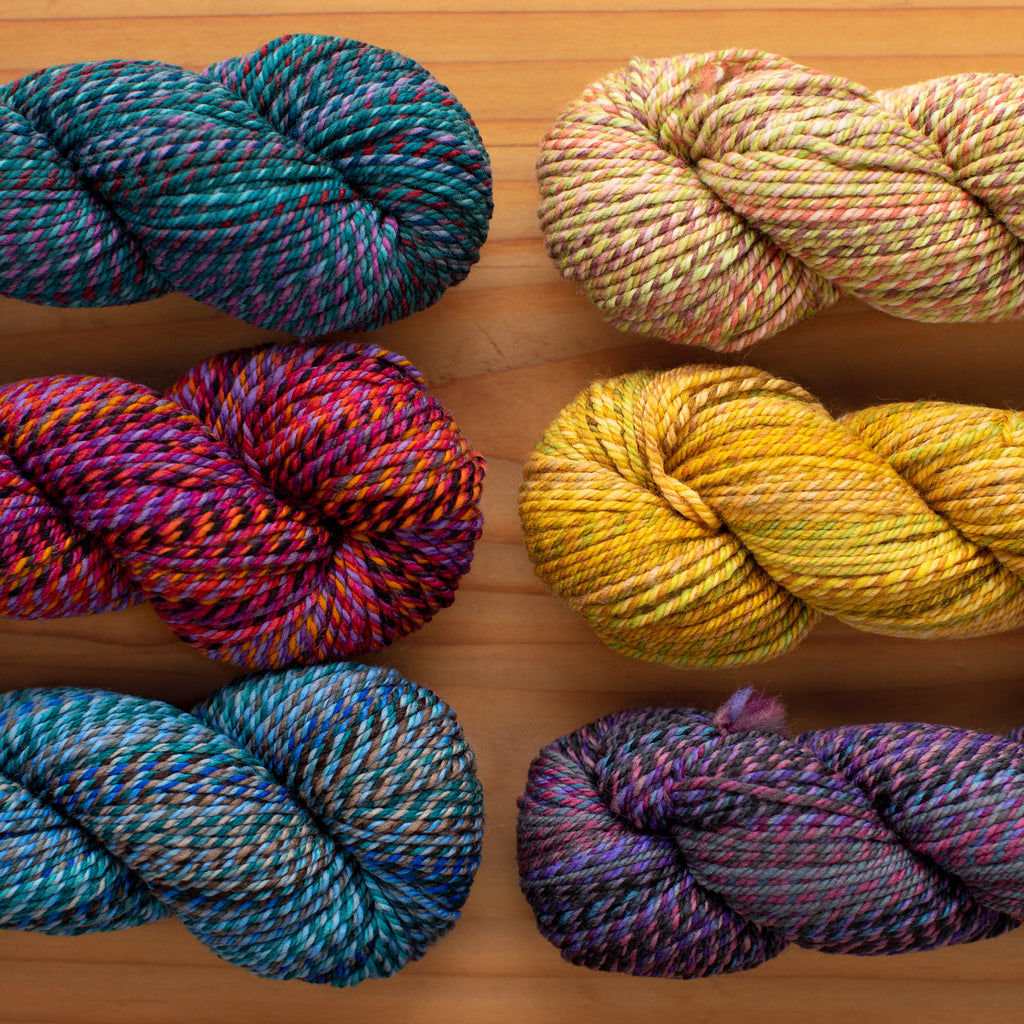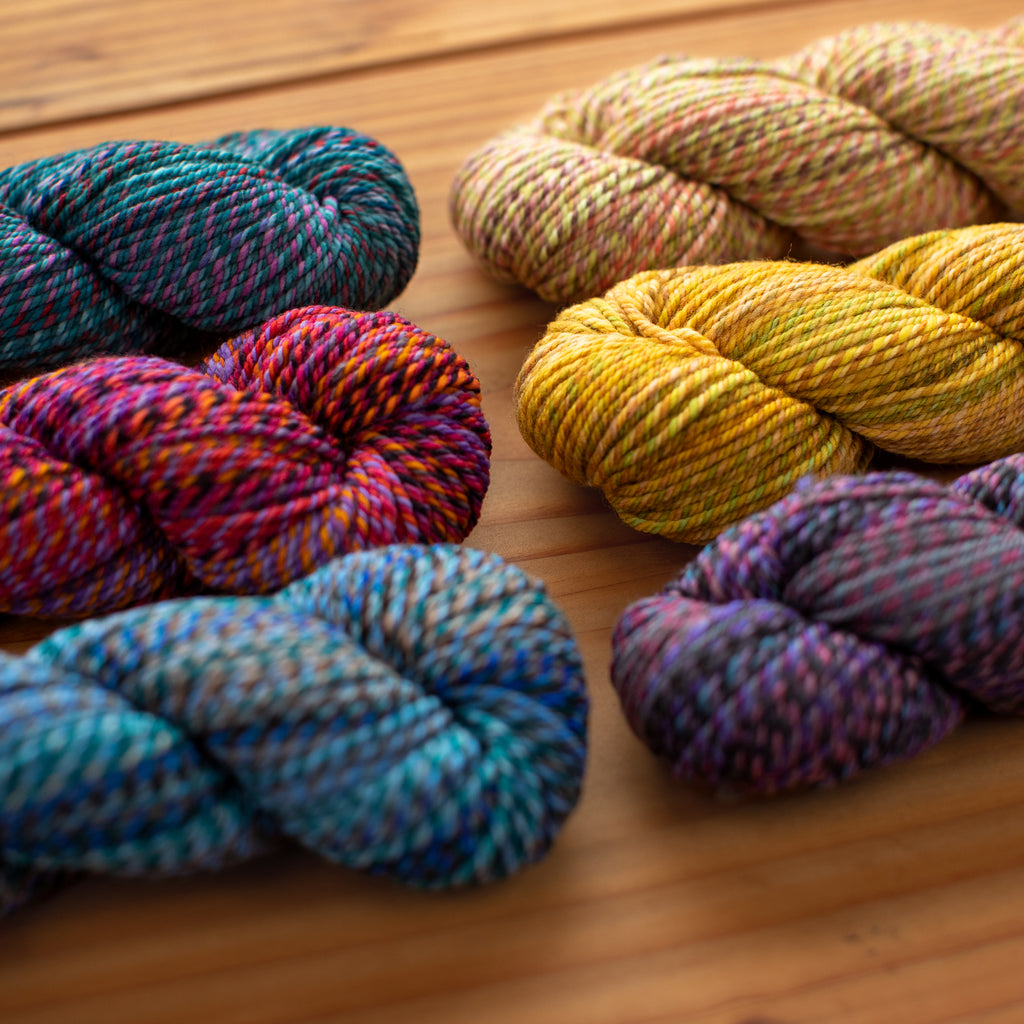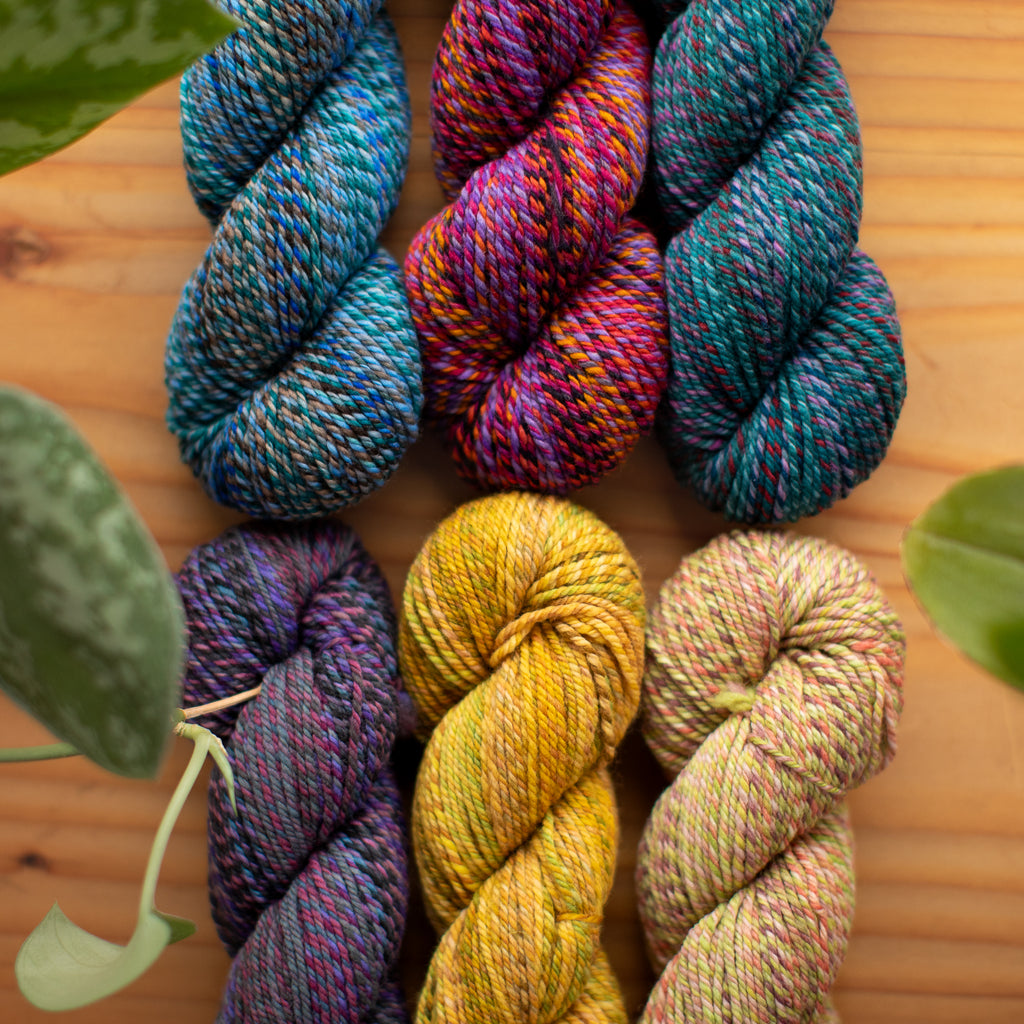 "Flip Side" - Inclinations Shawl Bundle
$ 206.00
Y'all know we can't help ourselves; there are just too many beautiful colors around here! We've put together some alternate colorway bundles for you outside-the-box knitters!
The "Flip Side" Inclinations Shawl bundle includes one skein each of six Dream State colorways: "Rosy Maple," "Miss Me," "Absolute Zero," "Good Omen," "Salty Dog," and "Overpasses." 

The pattern for the Inclinations Shawl is sold separately and is available in Andrea Mowry's Ravelry store. 
DREAM STATE • worsted weight • 100% superwashed American wool • 150 yards per skein • hand wash cold, lay flat to dry • MADE IN THE USA FROM SHEEP TO SKEIN
You will receive skeins from these colorways, but not the exact skeins pictured. • Due to our "dyed in the wool" process, each skein we produce is unique, even within a dyelot. • If you have specific color preferences, please leave a note in the box at checkout. • We recommend buying your entire yardage requirement for your project in the same transaction, so that we can hand select skeins that match.
For high contrast colorwork, we recommend steam blocking to avoid color transfer. • Some dyes are notoriously difficult to set, and may exhaust some color even after our final wash. • Please keep this in mind if you are combining any hand dyed yarn with a light color in the same project. • If you plan to combine a hand dyed yarn, especially a very saturated colorway, with a lighter yarn, we suggest you test your darker skeins for possible color transfer by soaking them first. • To wash your knitwear, a quick cold water dip with a no-rinse wool wash is recommended.