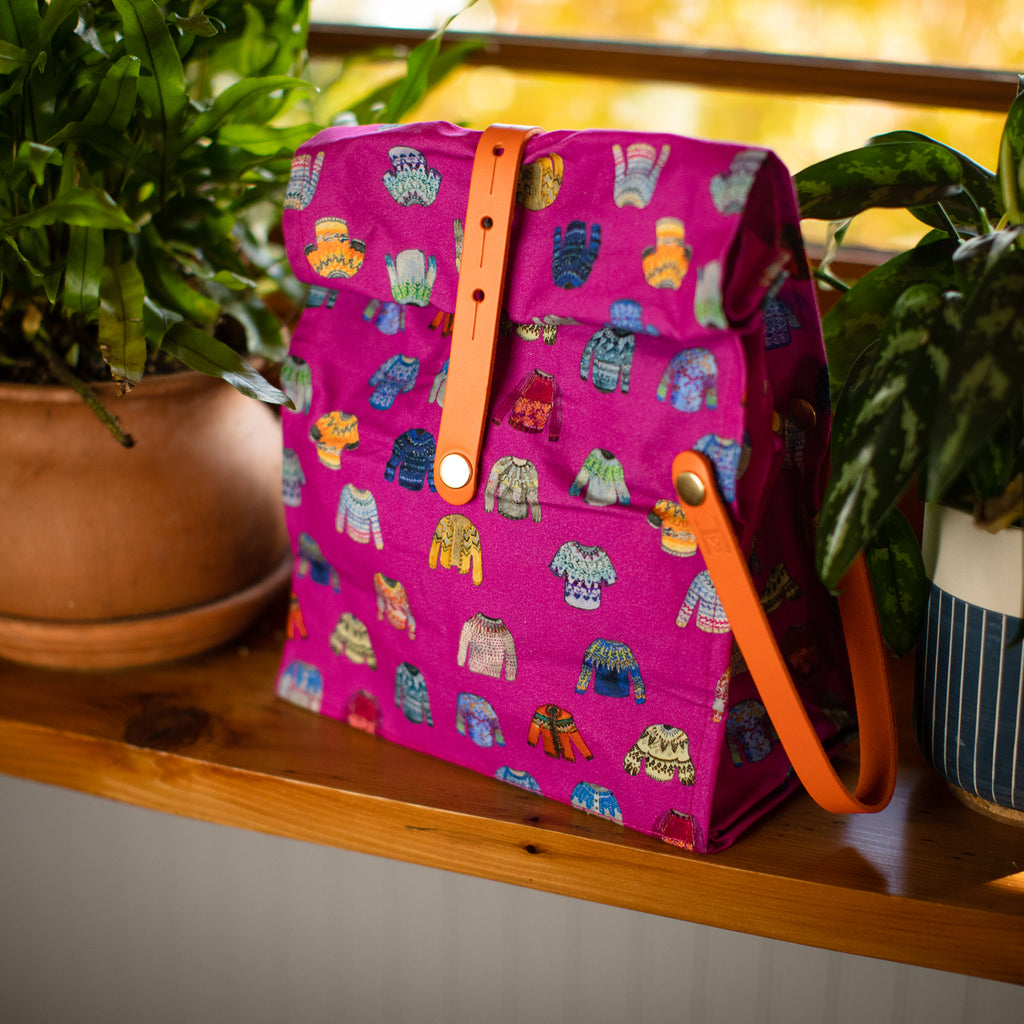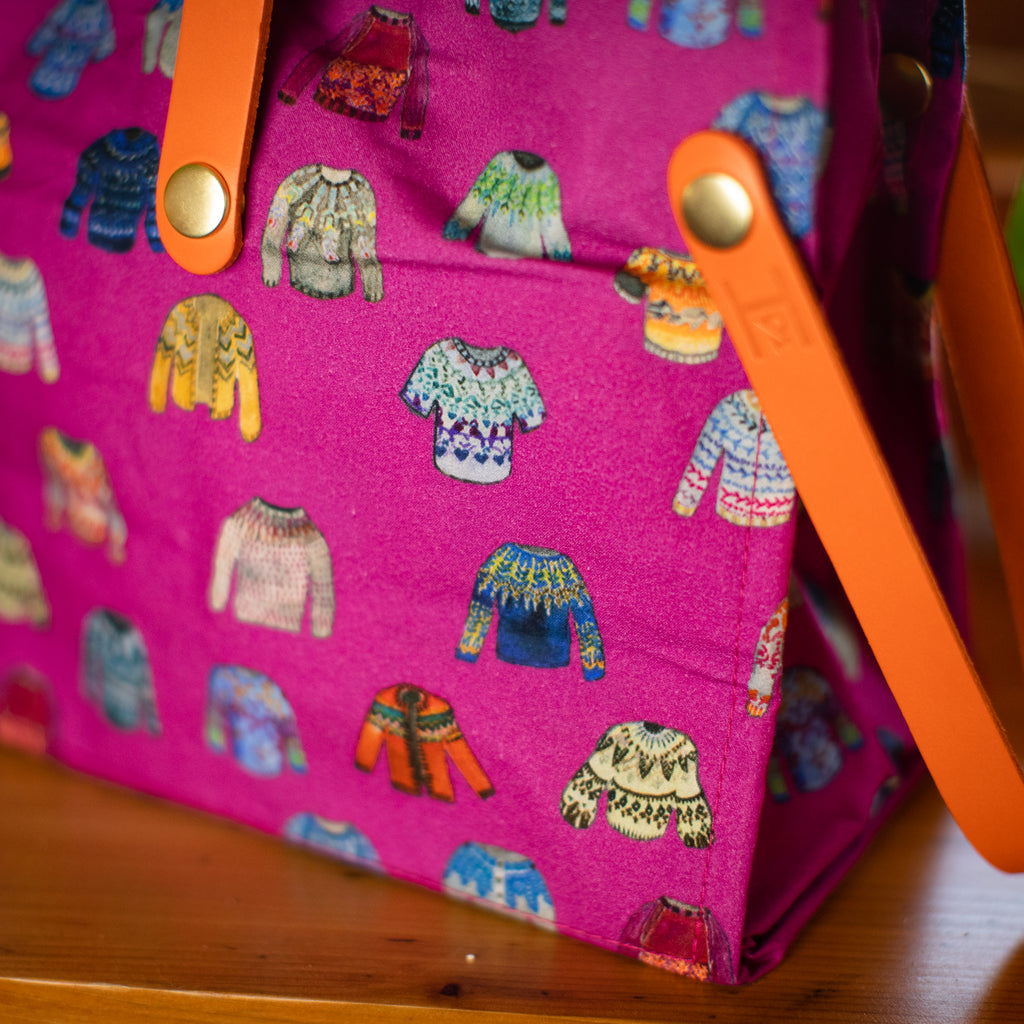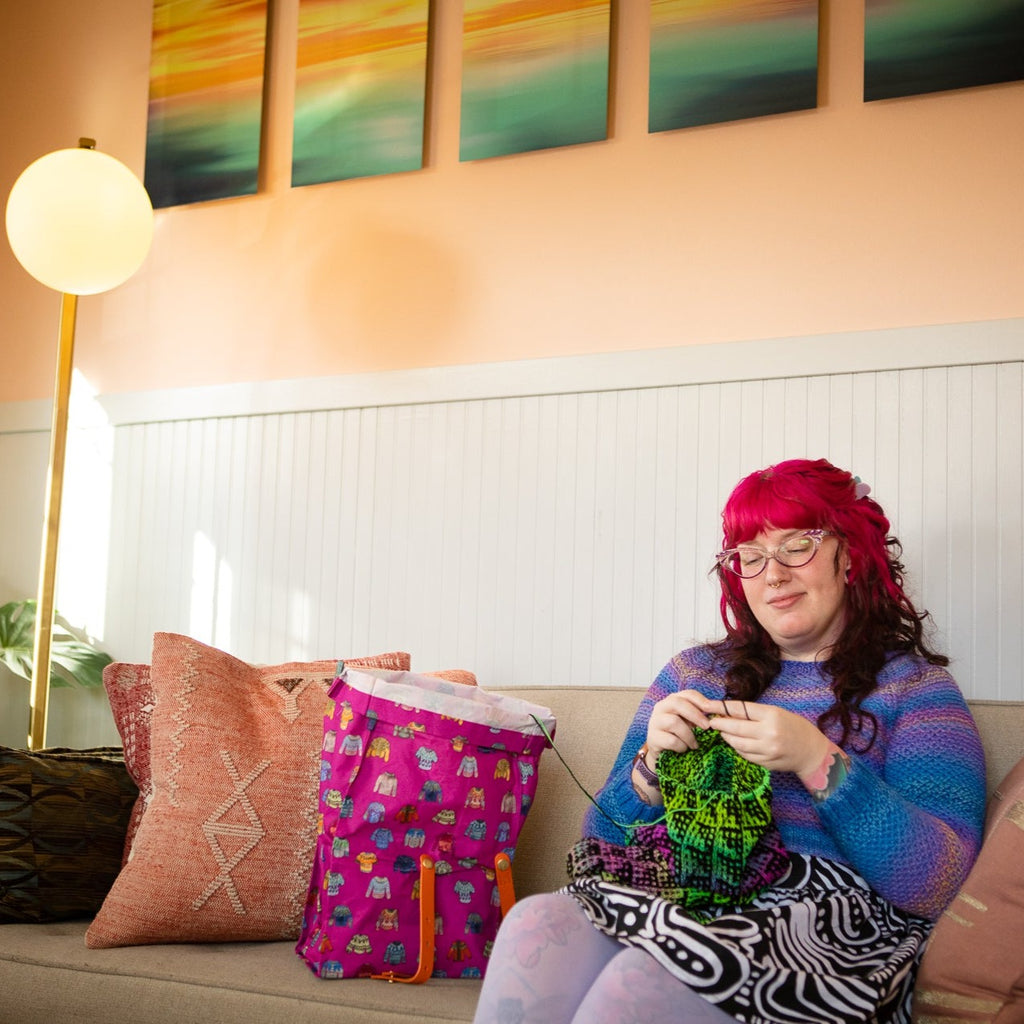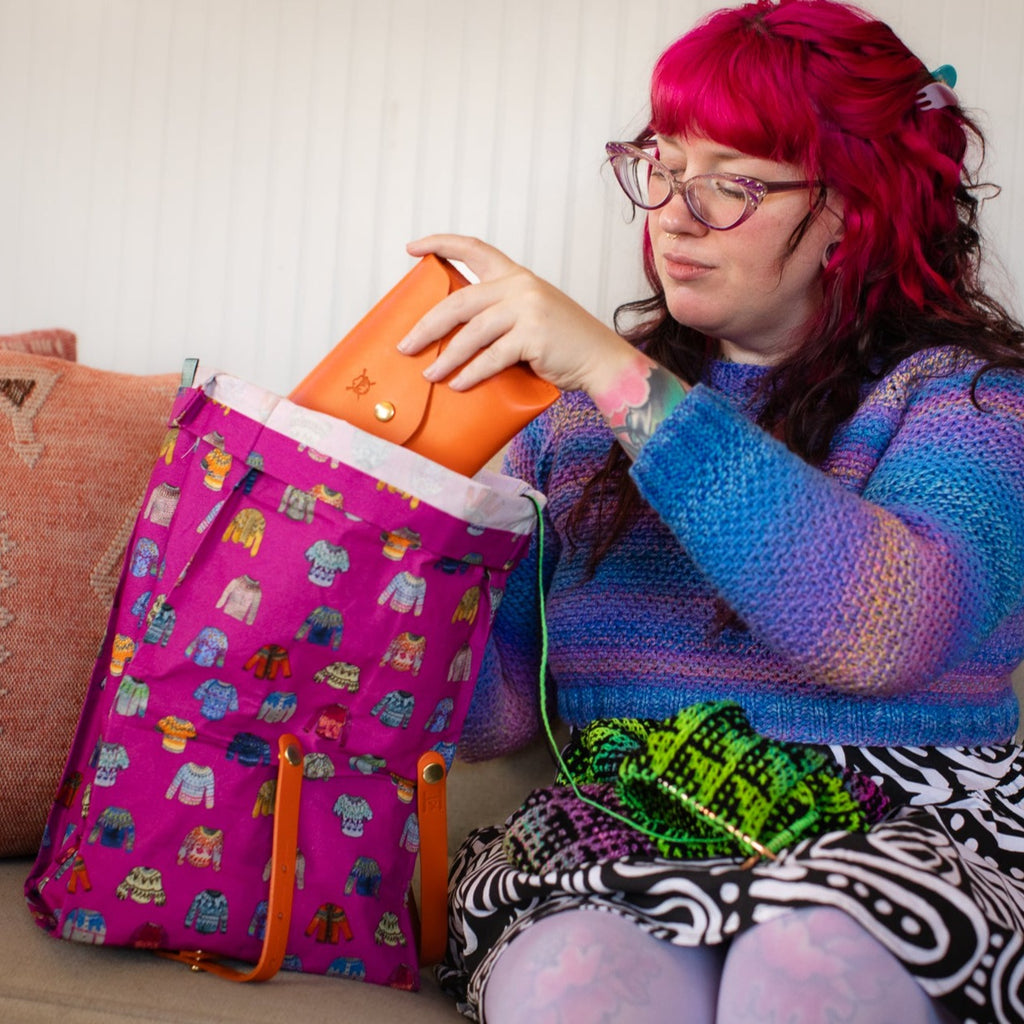 Hide & Hammer x Spincycle Iconic No.03 Roll Top Bag
$ 160.00
First of all, let me say how grateful we are for your enthusiasm over our first collaboration with Hide & Hammer on the Iconic No. 3 Roll Top Bag! We sold out the original run, plus TWO subsequent preorders. Y'all are the BEST! We apologize to everyone who missed this first collab, but we think you'll be pretty happy about these new designs!
We couldn't just let this adorable fabric leave the stage without giving it another standing ovation, so we brought it back... but with a twist! Meet the #03 Roll Top Bag with the Sweater Weather motif, this time with a popping fuchsia backdrop. The same bright orange strap matches our previous collaboration. We sense a theme developing here.
Thanks to the watercolor stylings of graphic designer Nora Hughes @magicmarkerdesign, some of your favorite Spincycle sweaters pepper this cute and stylish bag. 
About the bag:

Hide & Hammer's premium handmade waxed canvas and leather knitting bag is the perfect combination of form and function.

Easy to use and maintain, featuring 5 internal pockets for patterns, needles and notions. The #03 is large enough for sweater projects but not so big that a shawl would get lost in it.

The adjustable handle on the top of the bag makes it easily attachable to belts, chairs, other project bags... or you can slip your arm through when knitting on the go.
Adjustable roll top for more storage

Underarm handle to knit on the go

Internal pockets for patterns, needles & notions

Removable straps for easy washing
Depth – 5.5" (14cm) Width – 9.5" (24cm)
Height (open) – 17" (43cm)
Height (Closed) – from 8" (20cm) to 11" (28cm) approximately.
Strap Length 14"


All of these bags are handmade in Nu's workshop, from the highest quality materials, all sourced from within the UK. 
[featured projects are Nurtured by Andrea Mowry & Montana Mountain Cowl by Andrea Mowry]