Spincycle Yarn + Pepperberry KAL
As great friends and fiber artists, it just made sense that we would want to join forces and create beautiful things together. So, for the first time ever, Pepperberry Knits and Spincycle Yarns are doing a KAL using both of our yarns in one glorious project! Crazy fun, right?
Here is the scoop:
We will be knitting the Pine Bough Cowl. It is a FREE Ravelry download pattern!
You will need 2 skeins of Pepperberry Knits Sport weight 100% cashmere yarn in their BRAND NEW color Tree Frog.
You will need 2 skeins of Spincycle Yarns Dyed In The Wool. The three color options we picked to partner with Tree Frog are: Tangled Up In Blue, Rusted Rainbow, and Nostalgia. Go here to see!

AND because we are so excited about this, we are offering the yarn at a 20% discount plus FREE shipping! High fives all around!

Use coupon code PBKspincycleKAL at checkout to receive your savings. Coupon is good for a 2 skein purchase of Tree Frog sport weight 100% cashmere yarn purchase from Pepperberry Knits AND for a 2 skein purchase of Dyed In The Wool yarn from Spincycle Yarns.

Coupon is valid from December 1st - December 30th, 2014.
Dates... Prizes... Rules
KAL launch is Friday, December 26th. Yes, we picked the day after Christmas on purpose. You've been giving loads of gifts to your loved ones and we feel you deserve to put your feet up and knit a gift for your fabulous self! Pat yourself on the back right now; you deserve it.

End date is Sunday, January 25th, at midnight pacific time.

We have prizes! Spincycle and Pepperberry will be giving out prizes throughout the KAL and a GRAND PRIZE worth over $100 will be given away at the end of the KAL.

To be eligible for prizes, you need to be a member of Pepperberry Knits and Spincycle Yarns Ravelry groups.

Your Pine Bough Cowl needs to be knit in Pepperberry Knits Tree Frog yarns and in Spincycle Yarns Dyed In The Wool yarn. To be eligible for the grand prize, you need to finish your Pine Bough Cowl by the end of the KAL and post a picture of it in the FO KAL thread on Ravelry.
THANKS for joining us and Happy Knitting!
Heidi, Kate and Rachel
**********
And don't forget to find us this winter at...
Seattle Center Exhibition Hall, Seattle WA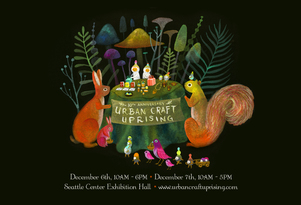 This year UCU is offering a special exclusive shopping experience on Friday night (12/5). Sidestep the crowds and get to the good stuff FIRST! But you have to register, and attendance is limited, so hurry!
We're going to have the usual BOAT LOAD of yarn (including some new stuff y'all haven't seen before!), and our mini-riot-inducing discount and mill ends bin, as well as samples for purchase... and SHOW SPECIALS! See y'all there!
     *********************************************************

in conjunction with Heidi and Lana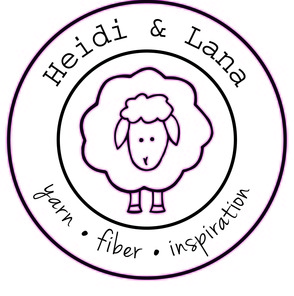 We stopped in our tracks at VKL Chicago when we saw this shop's booth; they were offering kits for knitting the Most Adorable Cape Ever (aka
Touring Cape
) and their selections of colorway combos for the capes made us so very happy.
And now we are so excited for Heidi and Lana to offer kits at VKL NYC featuring our very own Dyed In The Wool! We can't say what the design is yet, but it will be gorgeous... They will be stocked up on our yarns. Just look for the cutest booth in the marketplace!
     ***************************************************
Stitches West 2015  February 19+20+21+22, Santa Clara CA
We know, it seems like a long way off. But we thought you'd want to know so you can tuck away all your holiday cash for the insane amount of needs you'll discover in the marketplace!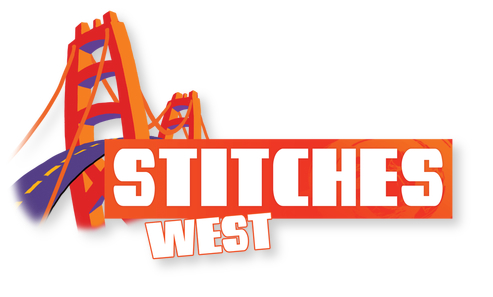 Yuh welcome.